Our interior designers are ready to supply 3D renderings of your space so you know what to expect. With intelligent design, your professional environment improves productivity, creativity and even employee retention. We'll collaborate with you to design and build the perfect office for your business, big or small.

From ergonomic chairs to standing desks, this is the new age of office interiors. At Monk, we have access to thousands of products so quality meets practicality. Looking for budget-friendly solutions, or ready to invest in luxury custom solutions? We're ready to help.

Let's be real: You don't want to spend your day installing and assembling, you want to focus on your business. That's where we step in. We'll stop by your office and set up your interiors before you can say, "It's happy hour!"
Let Us Transform Your Space
Pallan & Associates, CPA | Victoria, BC
Working with a local Interior Designer, PALLAN & Associates had the challenge of privacy sounds being heard within offices that shared common walls and hallway spaces. With increased staff in the office, these sounds and conversations were in need to be solved. Monk Office's Commercial Division put together a plan and handled the installation with the specifications of the Interior Designer for acoustic sound silencing panels, that were stylish yet effective for sound reduction.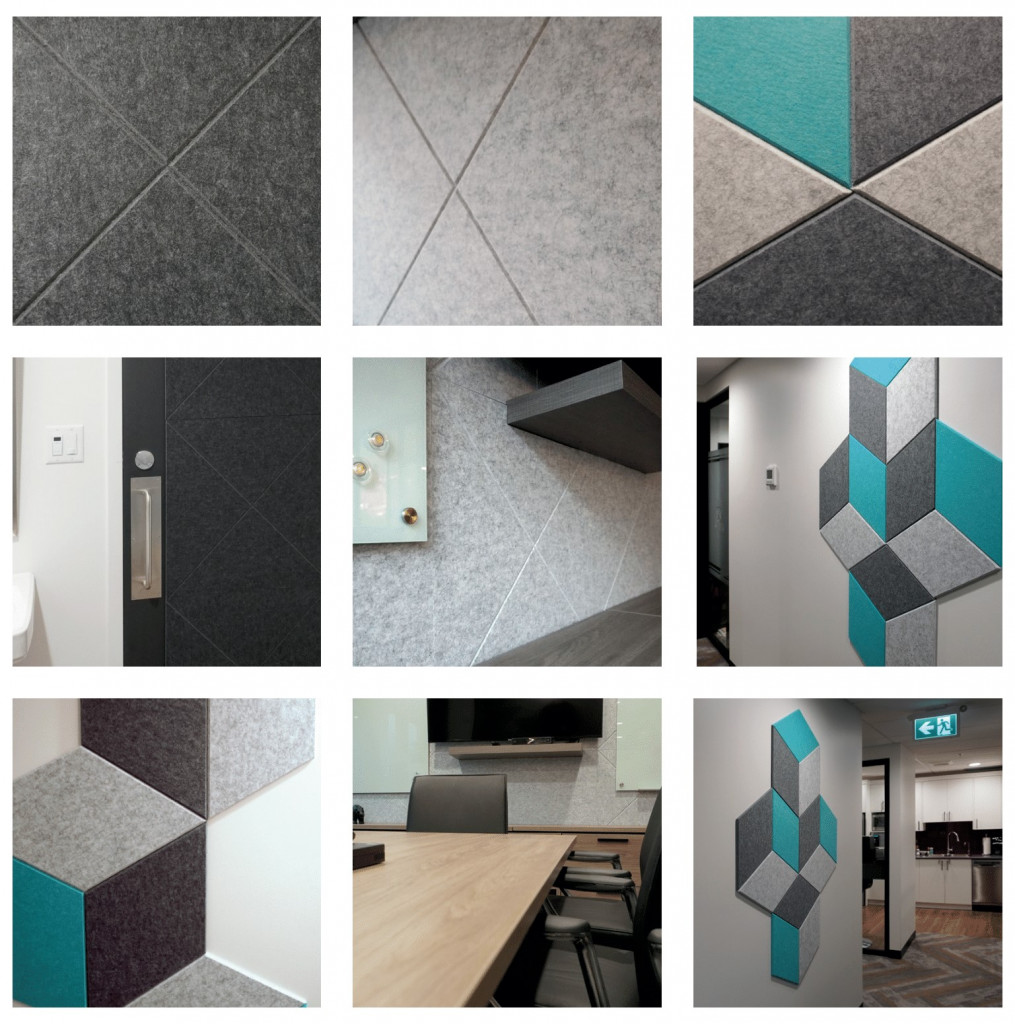 Galaxy Motors | Colwood, BC
Galaxy Group of Companies built brand new dealerships for their RV and premium used cars here in Victoria with help from the Interiors by Monk Office Team. Heartwood shared tables were utilized for their sales desks, with more traditional style desks used for the sales managers' and back-of-house offices. Beautiful customer lounges were also created using a combination of lounge chairs, couches and counter height tables for customers to work at while they wait for their vehicles.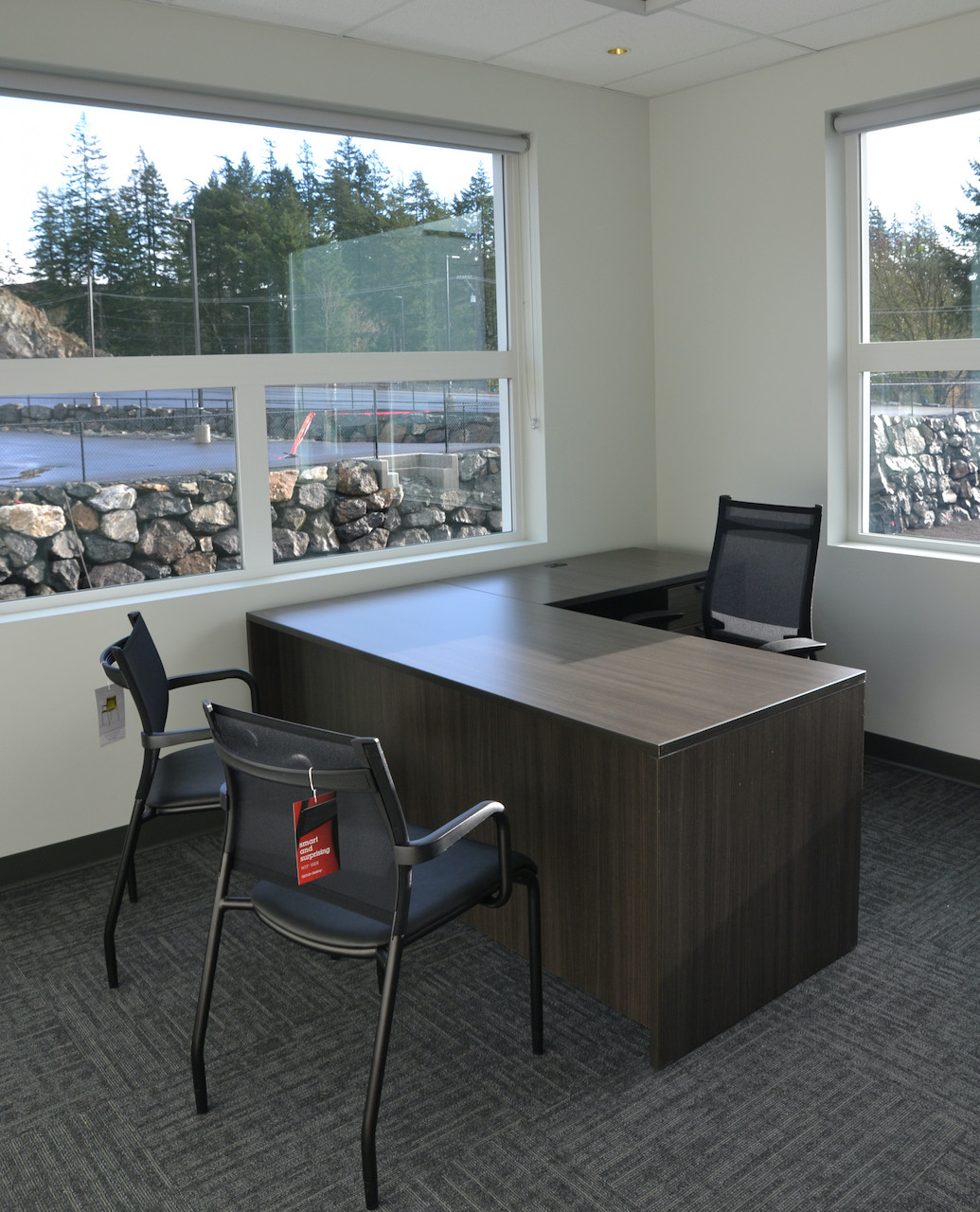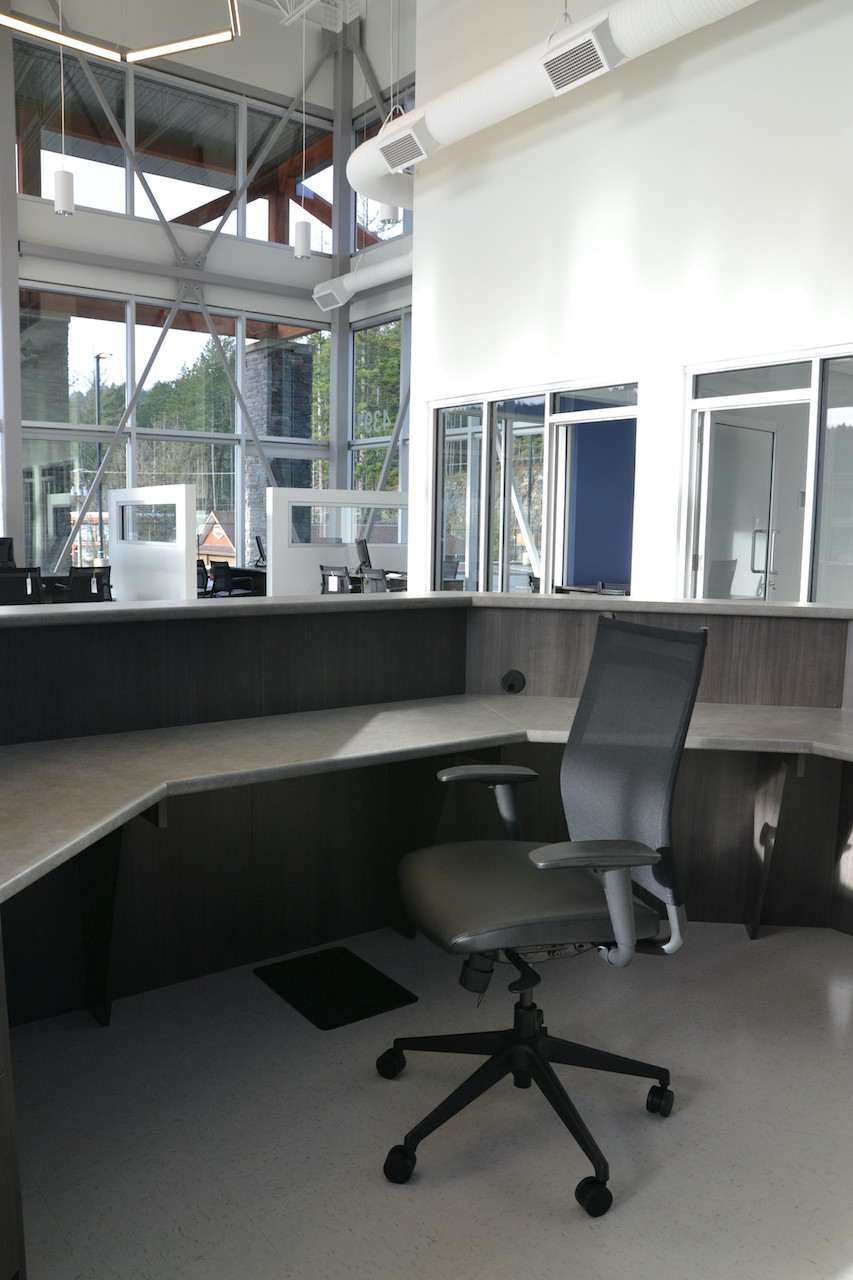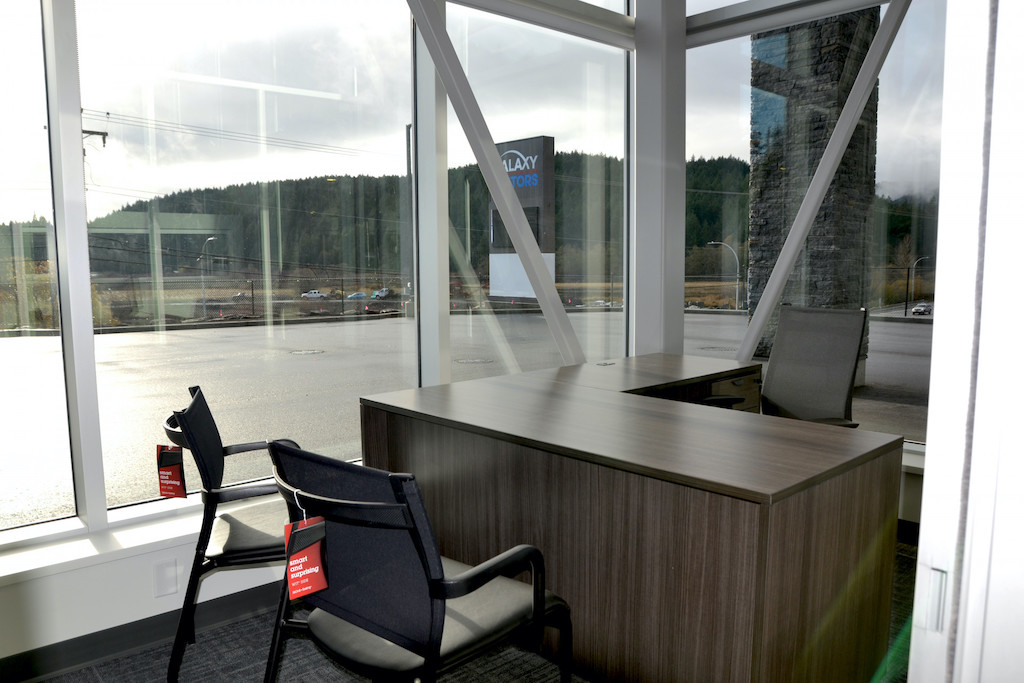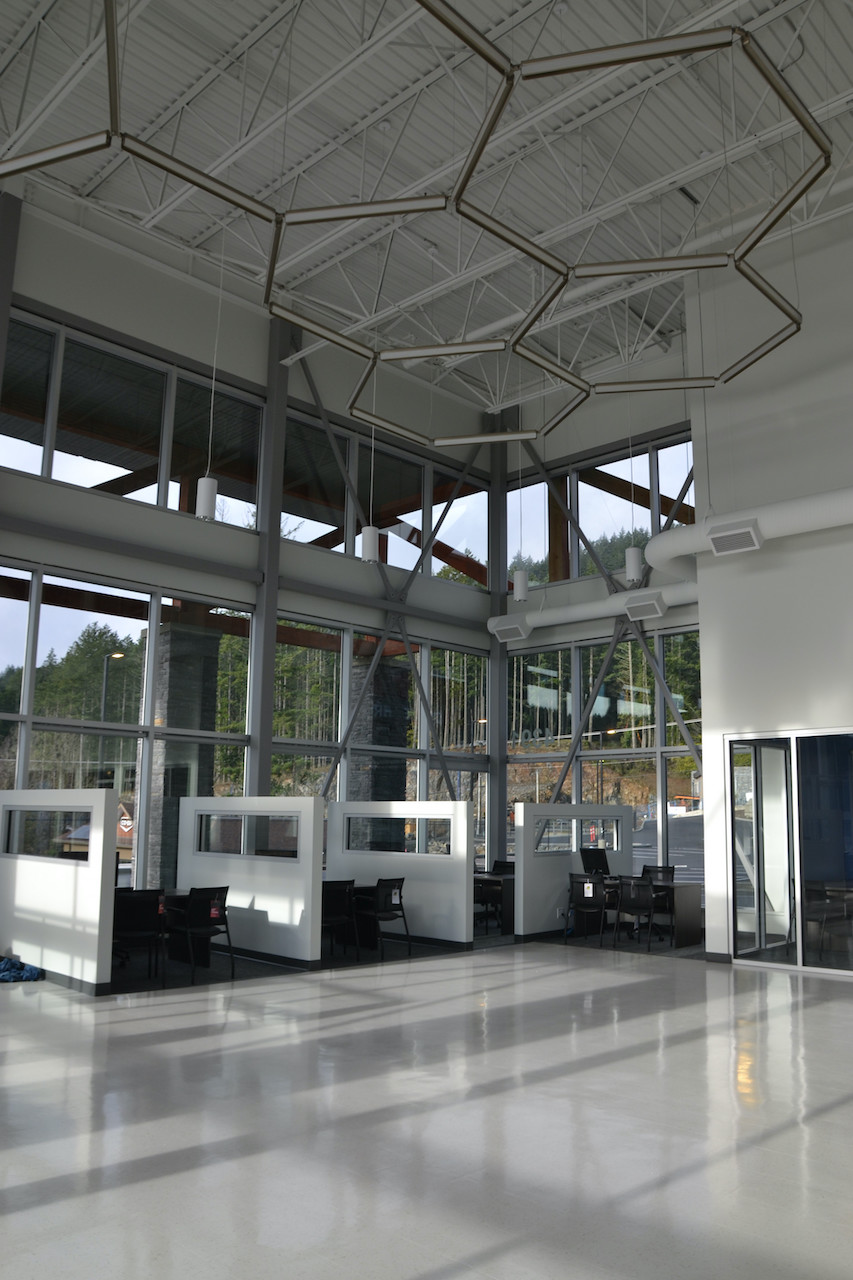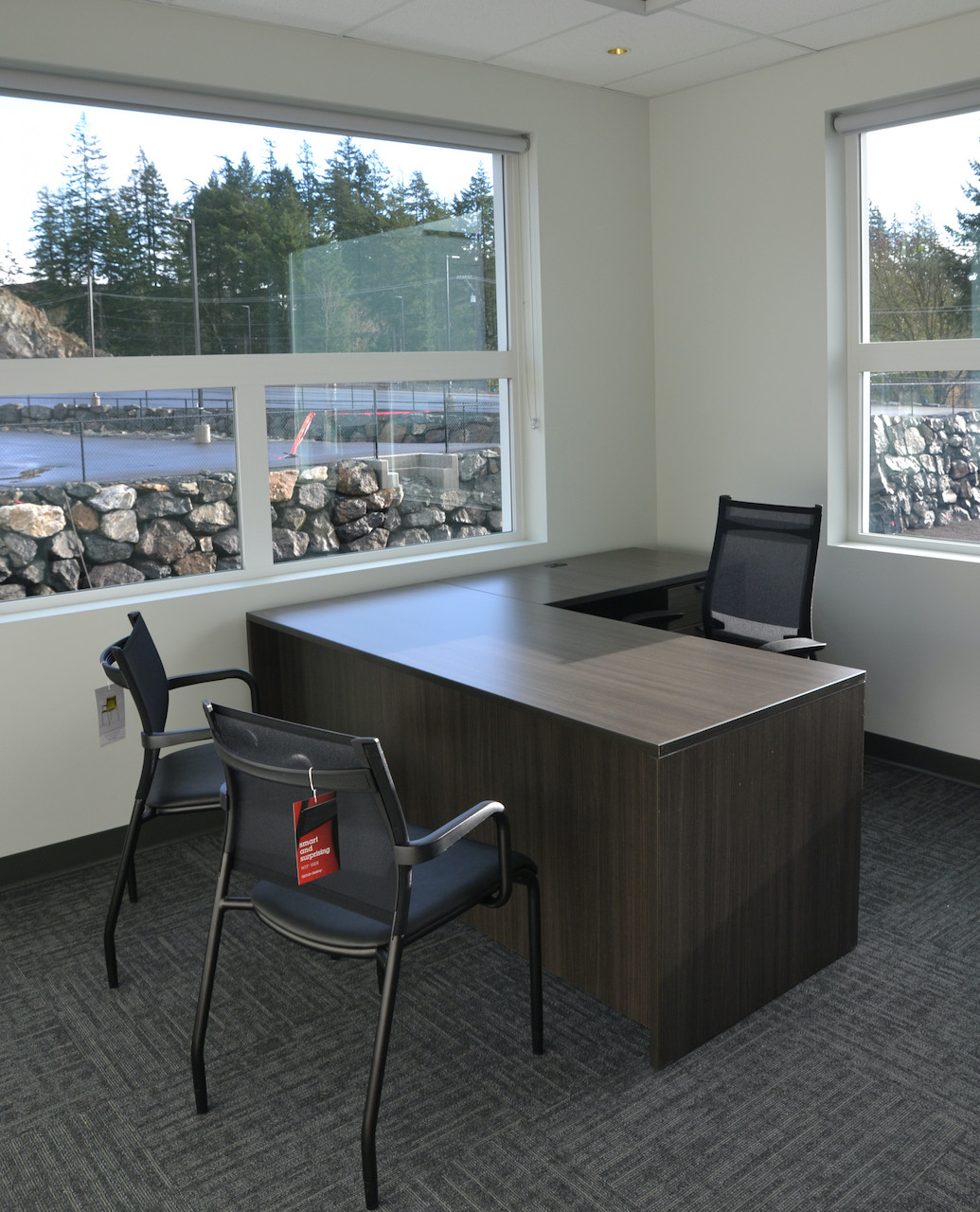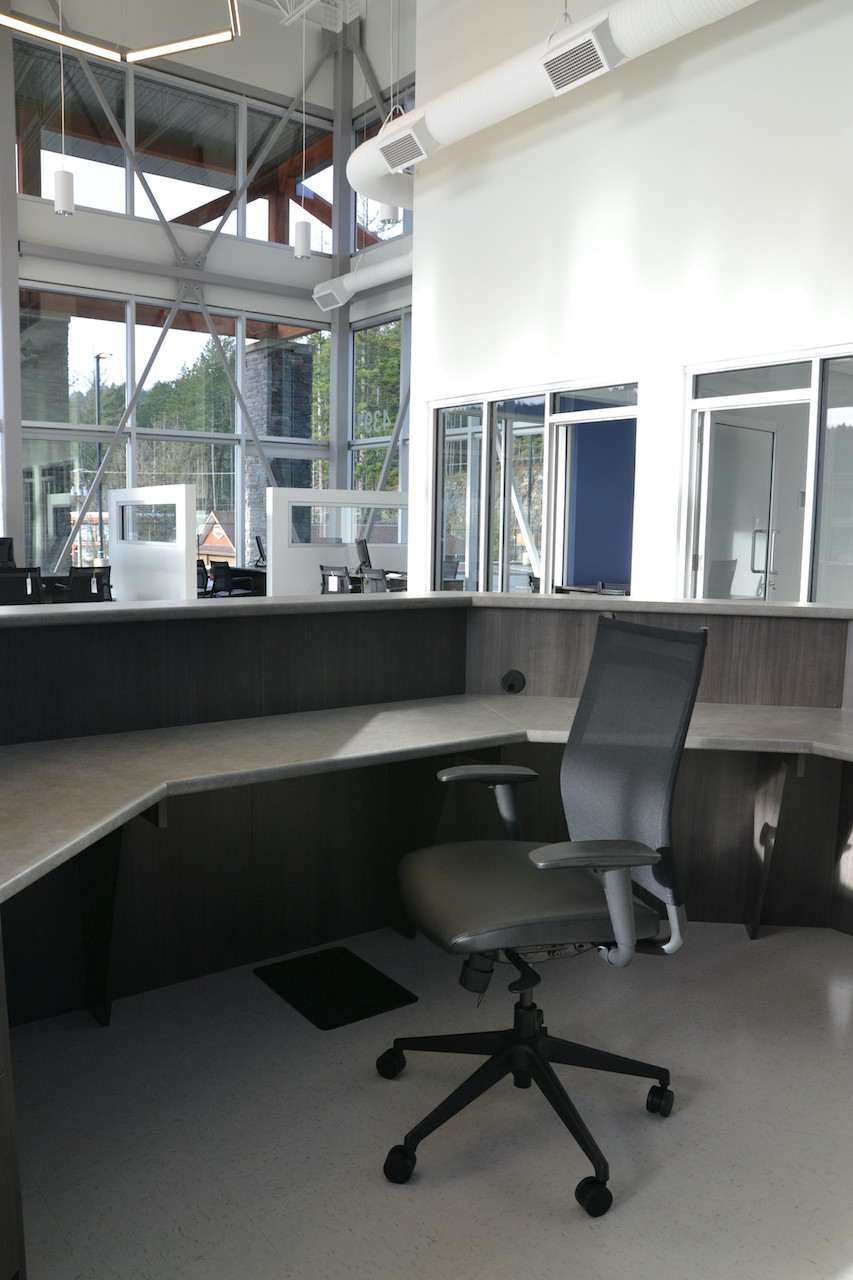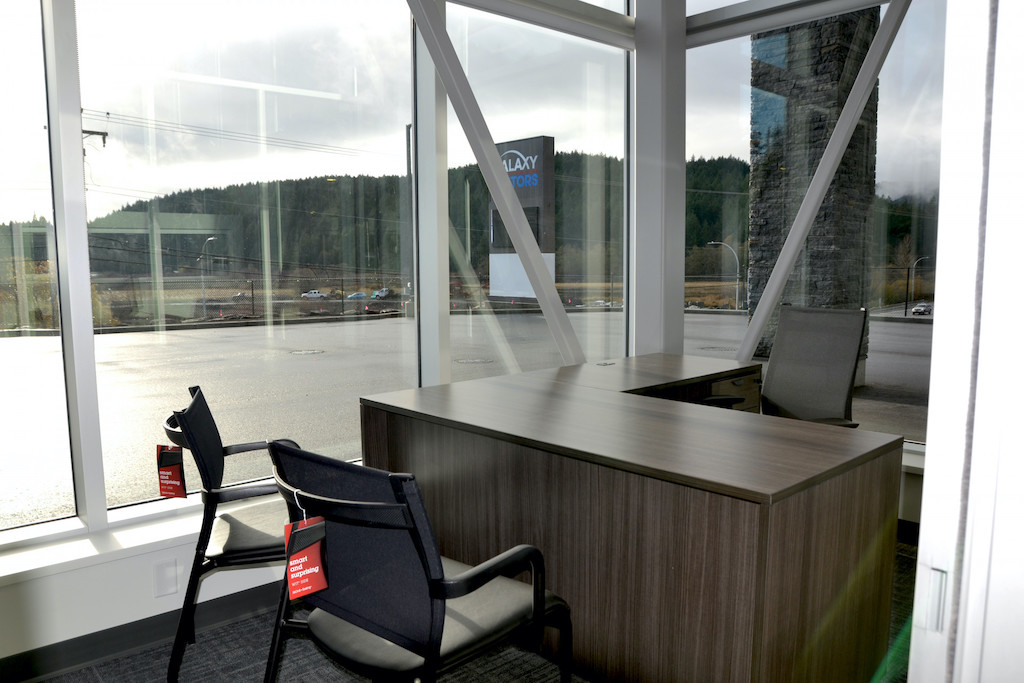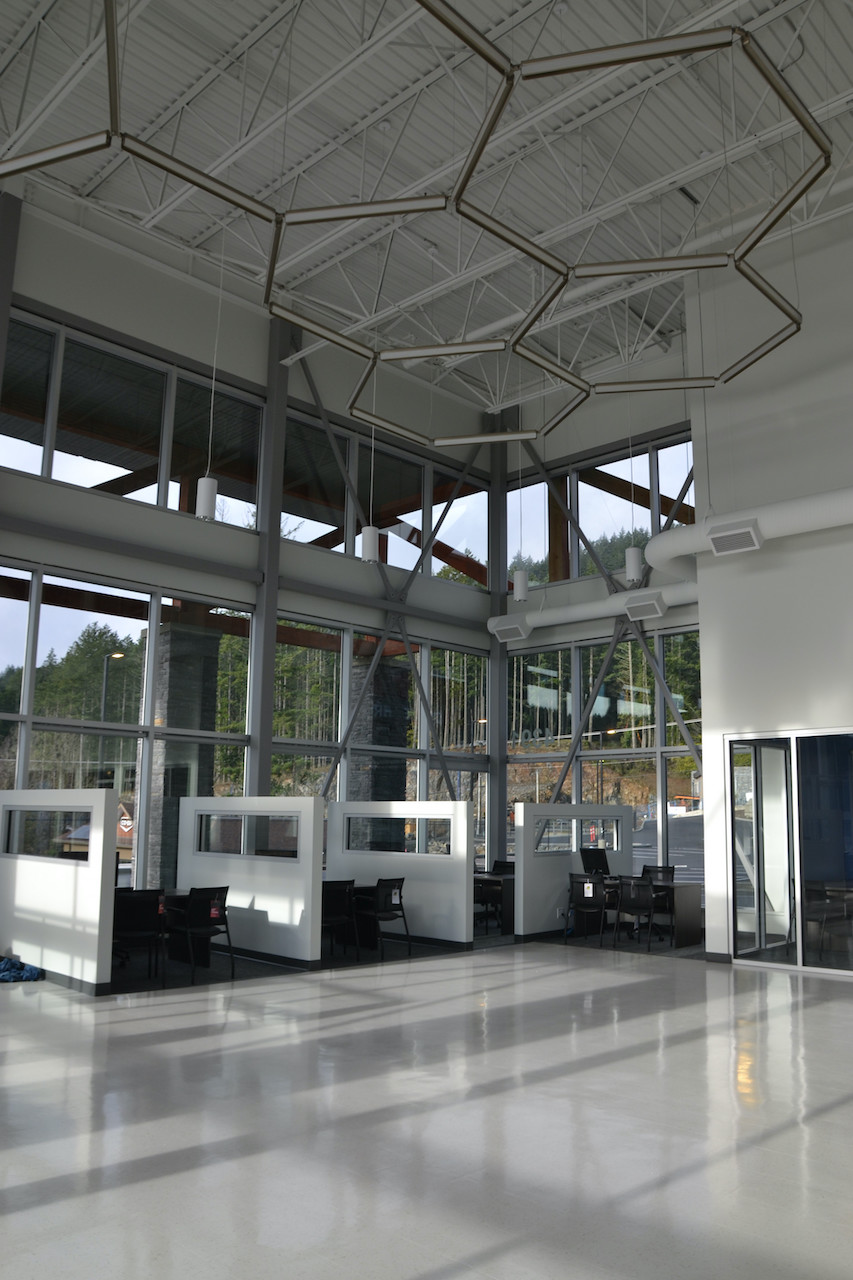 Newport Realty | Victoria, BC
With a newly renovated office, these clients enlisted the Interiors by Monk Office Team to create a welcoming modern space for their staff. Using a combination of Herman Miller workstations, SitOnIt Seating and lounge chairs from Arcadia/Encore, the space was transformed into a relaxing work setting with plenty of meeting rooms, a large eating area and private offices for full time and field employees to enjoy.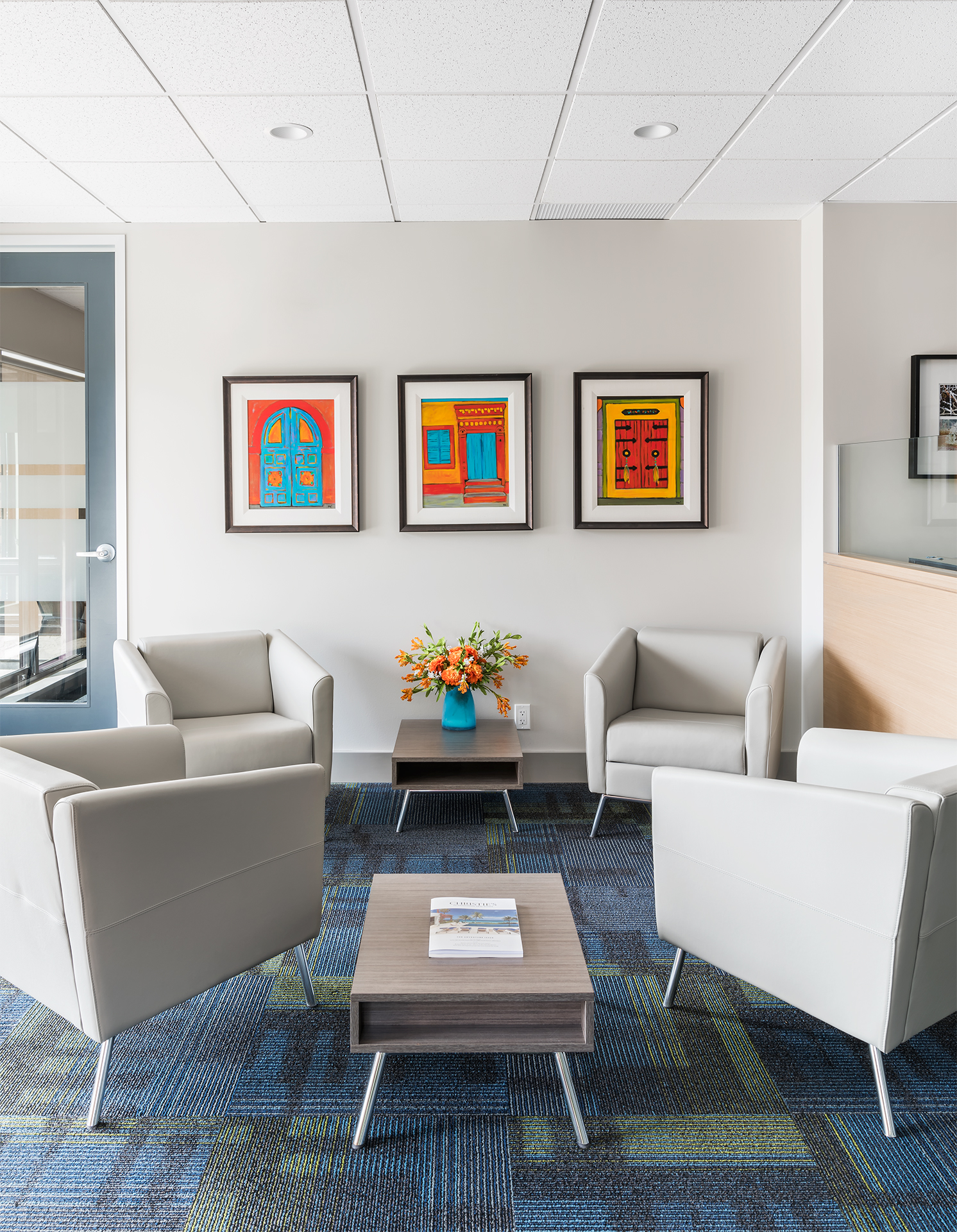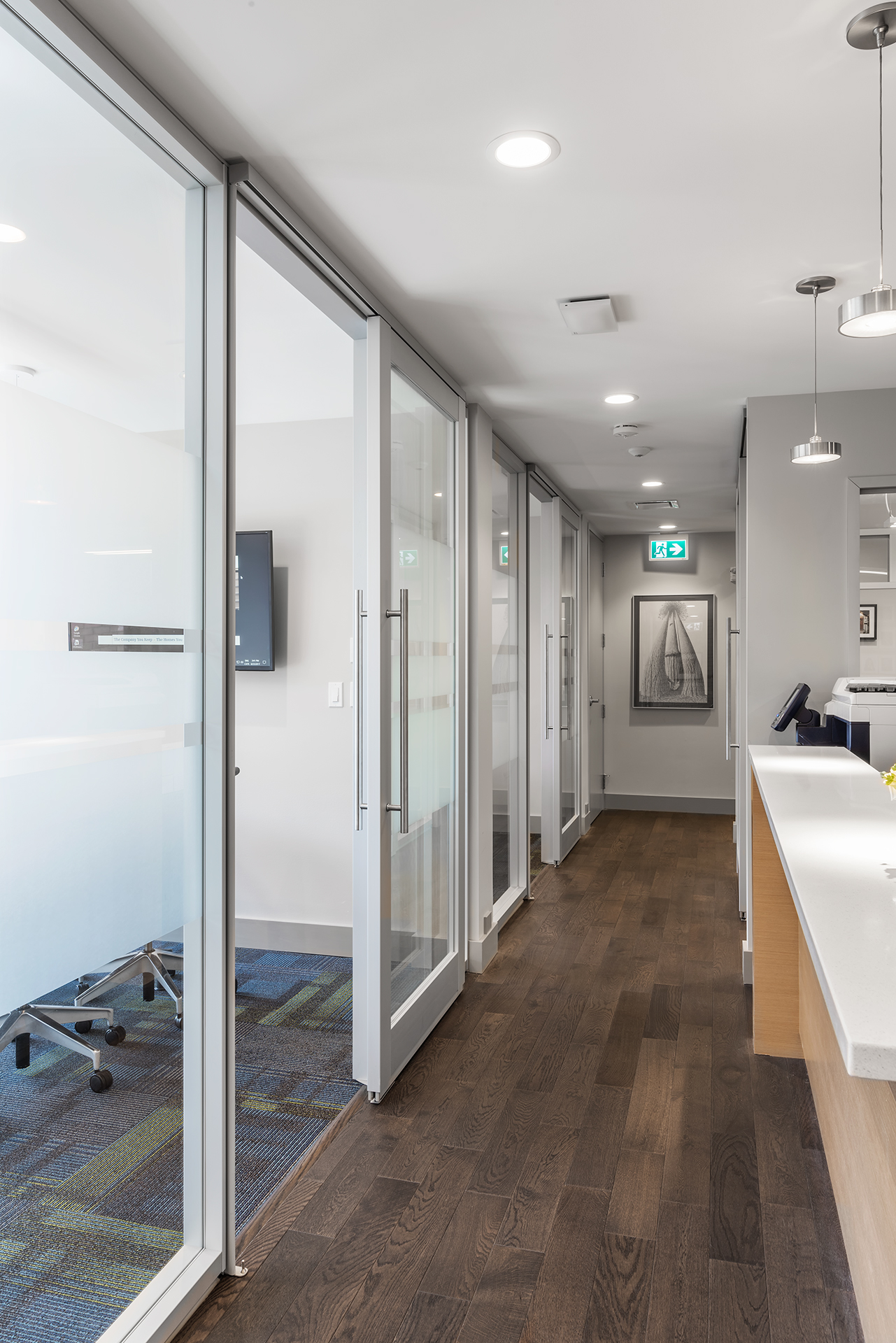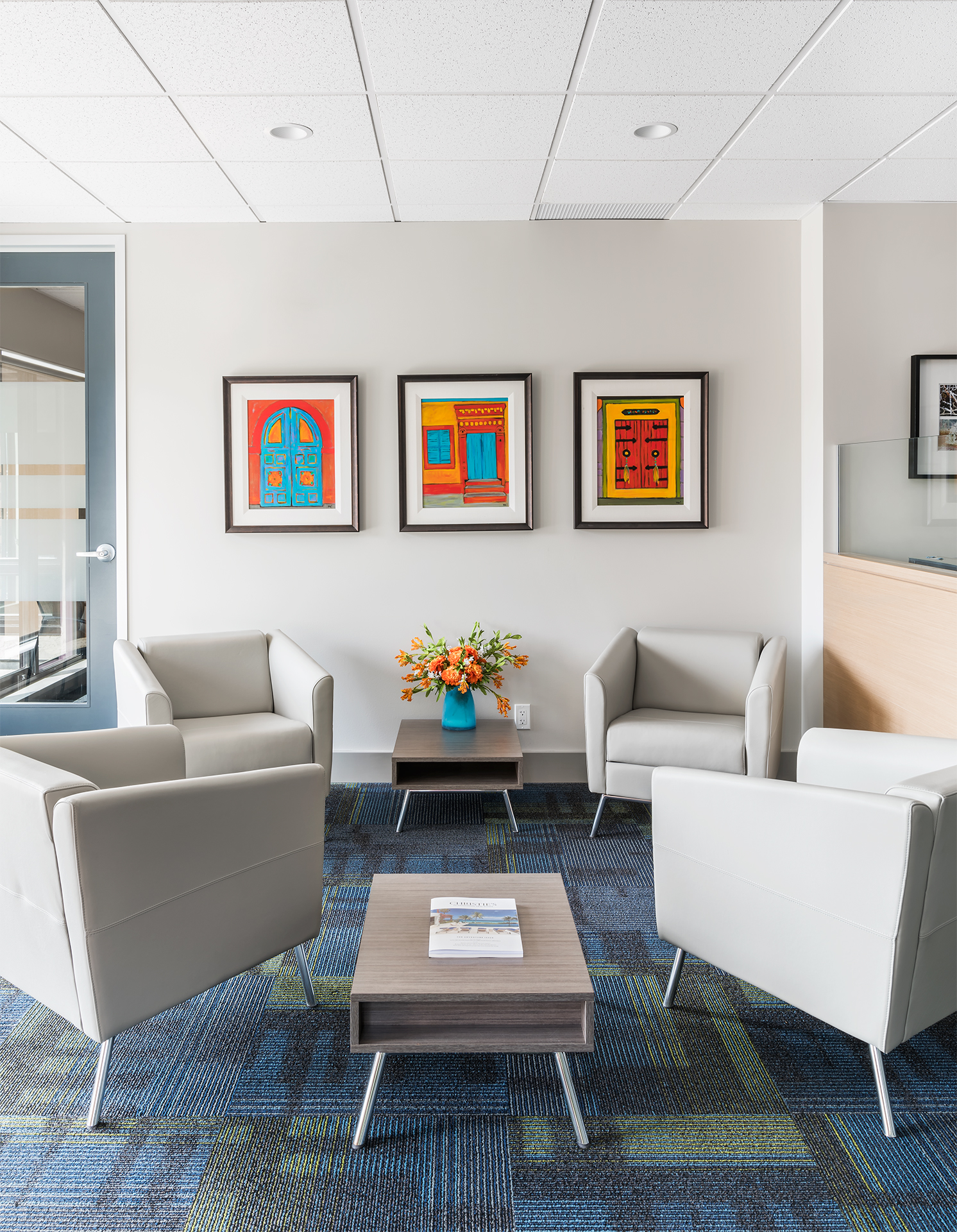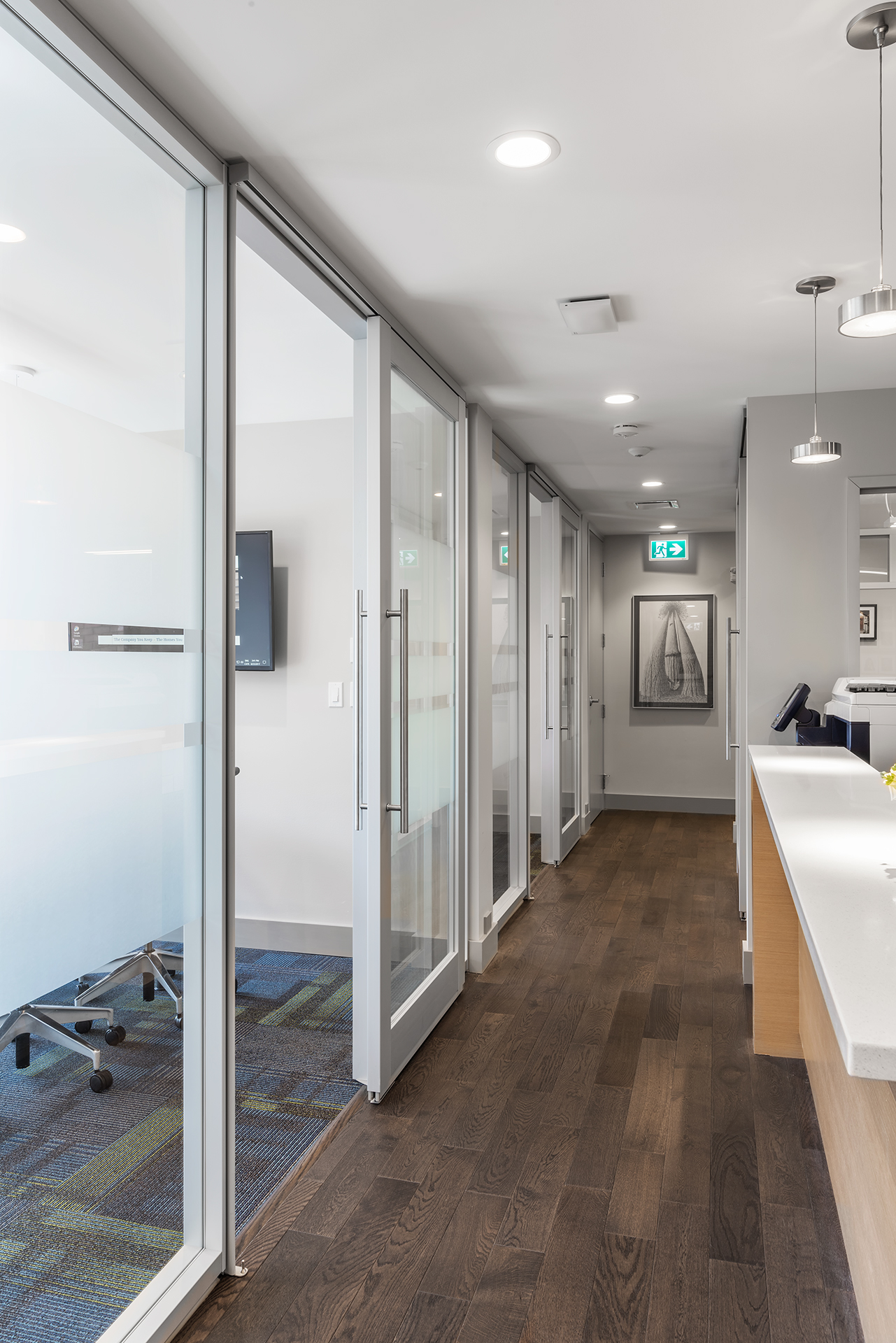 Glenlyon Norfolk Junior School | Oak Bay, BC
With a newly constructed library, GNS was looking for book shelving to match their bright interior space and to provide functionality to their students — enter the Interiors by Monk Office Team. Nova Shelving from Iduna provides the perfect mix of style and function to the space, giving the library a fresh and clean look and the ability to move the shelving around how they see fit. To fill in the seating space for the children, Nanos were ordered, which allows the children to move around the seating within the space, creating a flexible learning environment.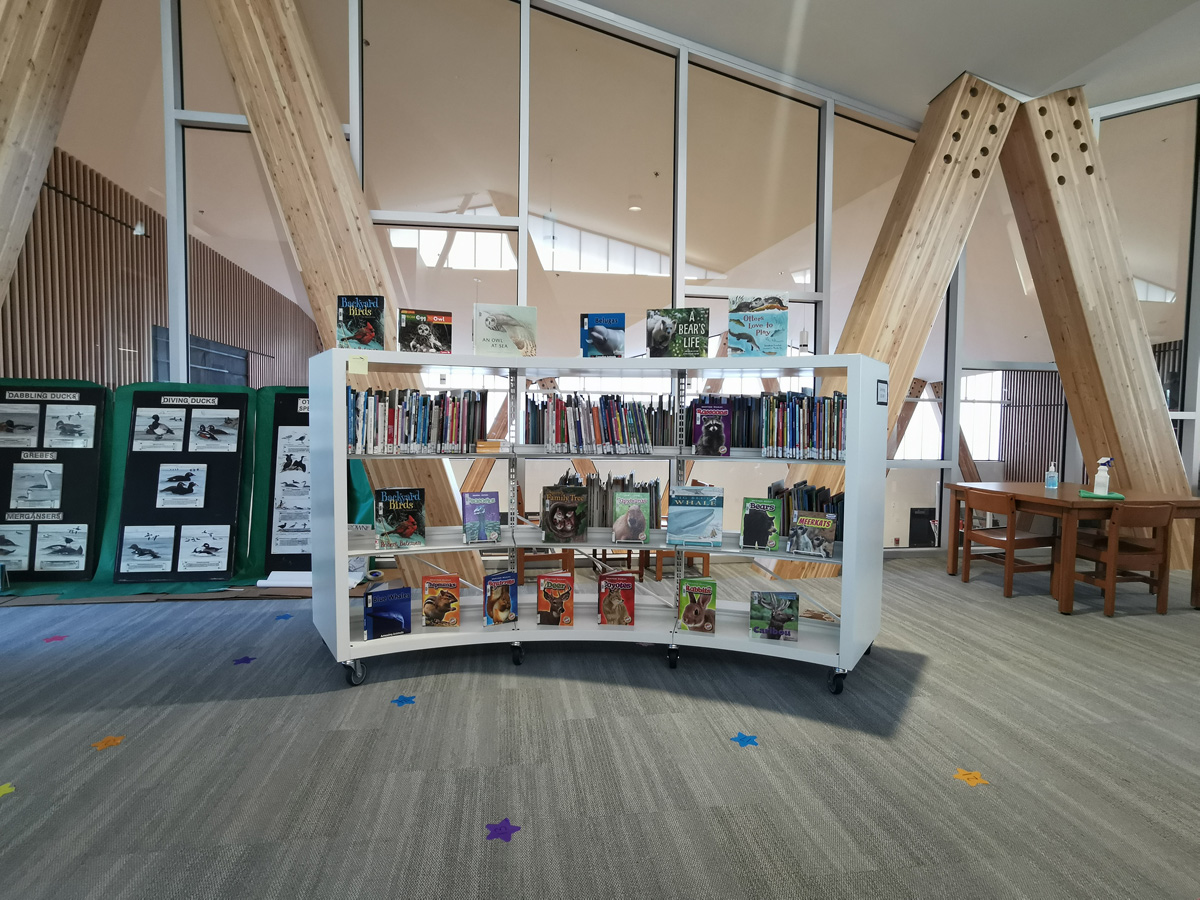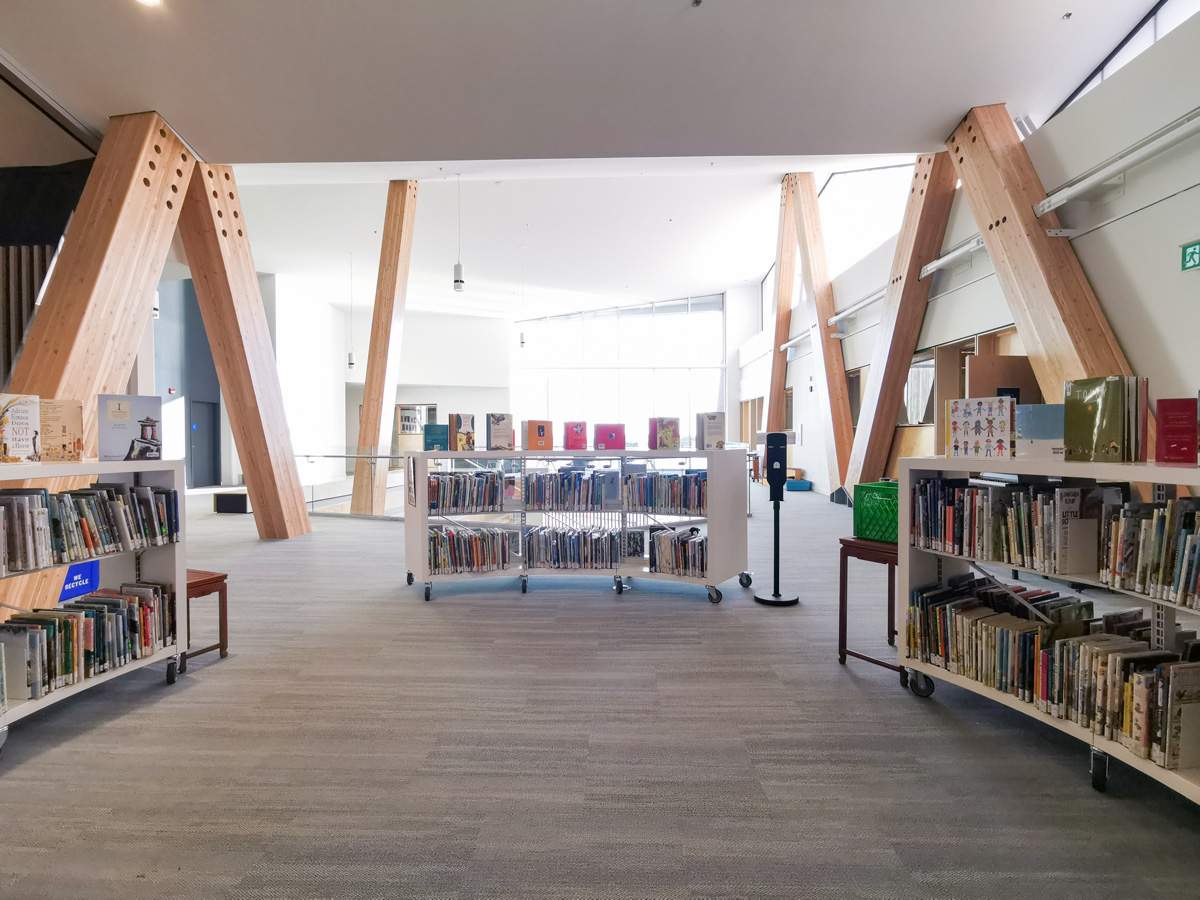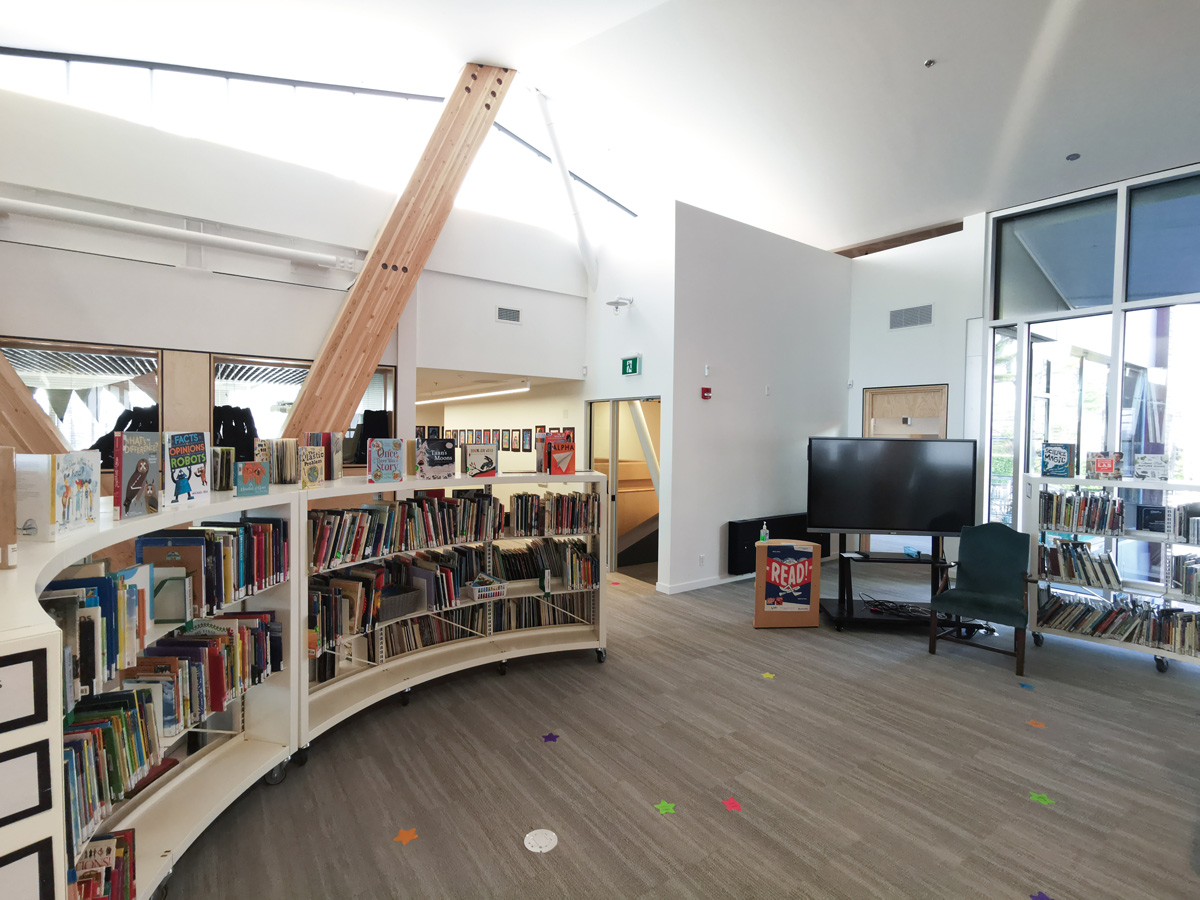 3-web-IMG_20210125_094805
4-web-IMG_20210125_095214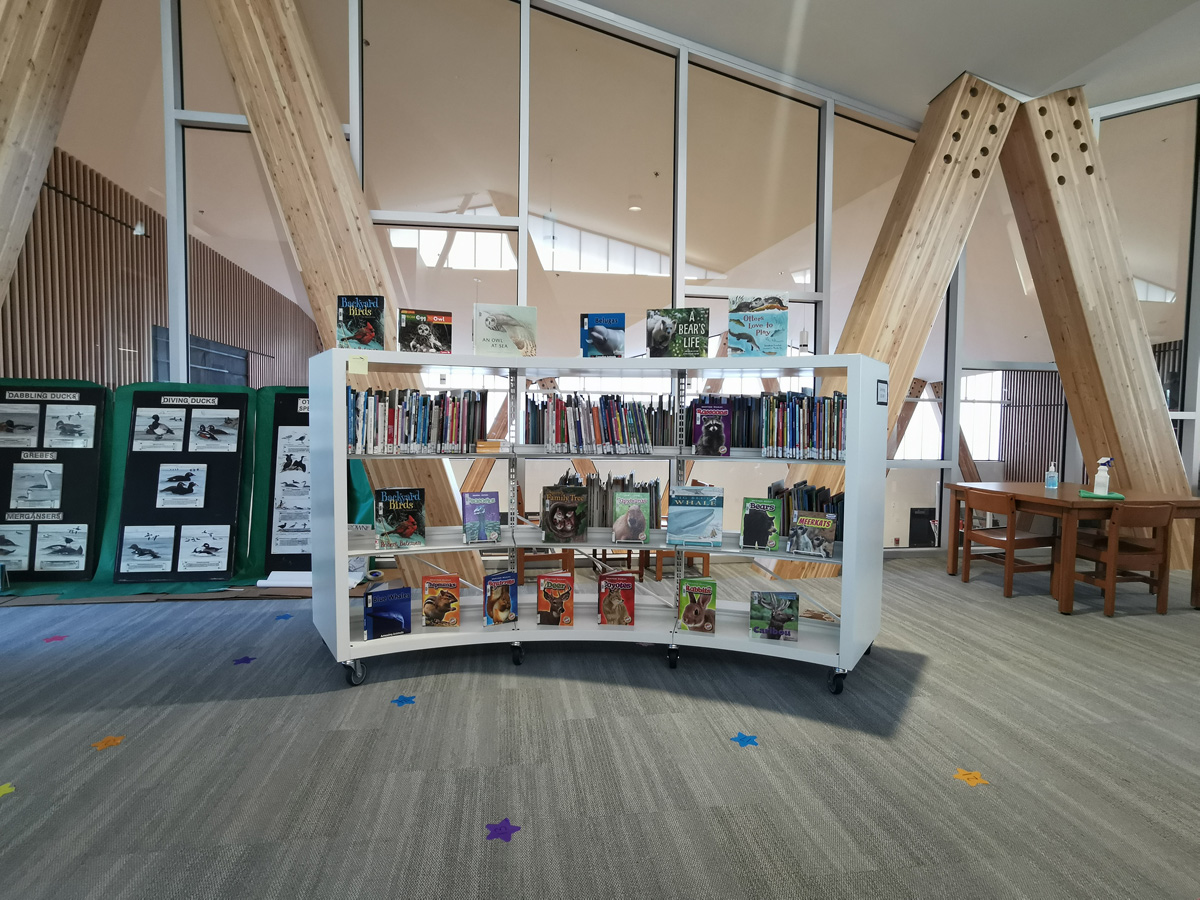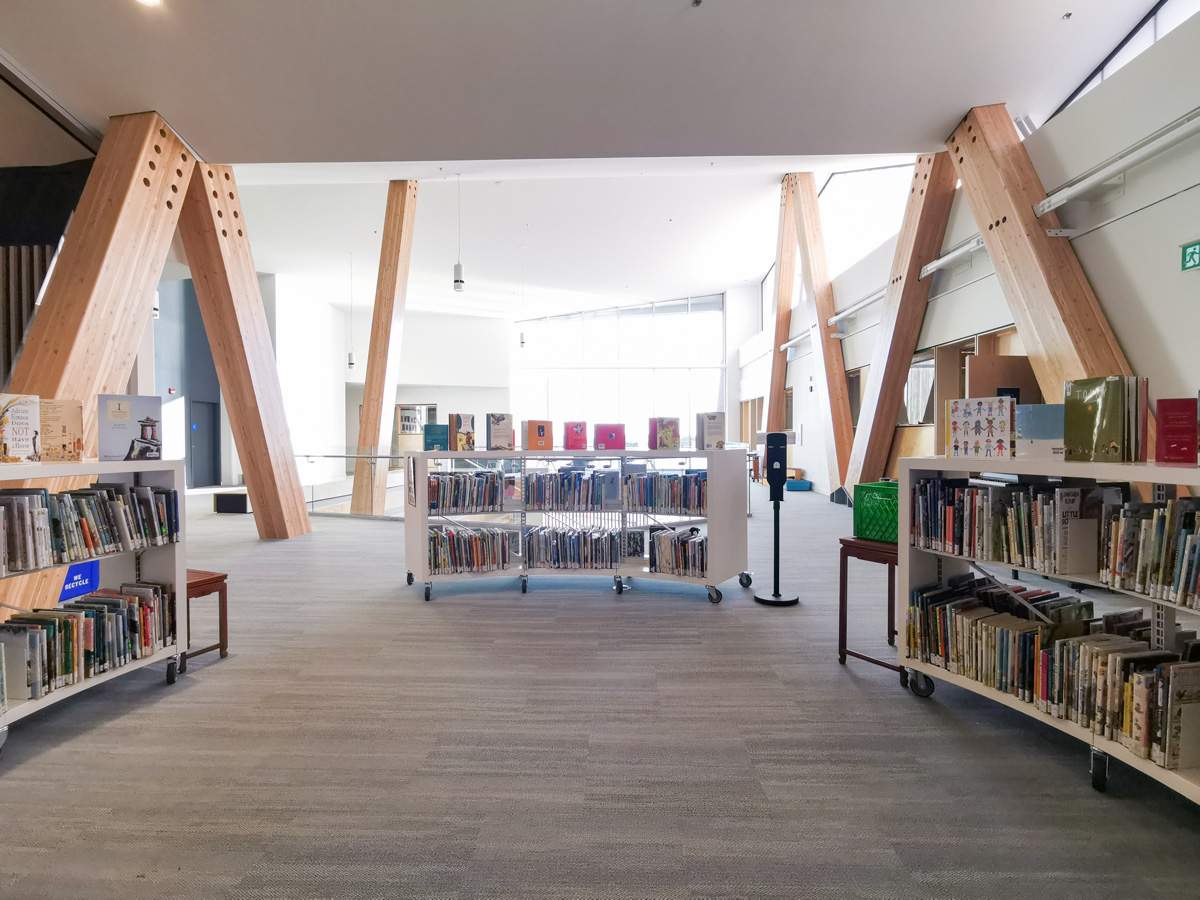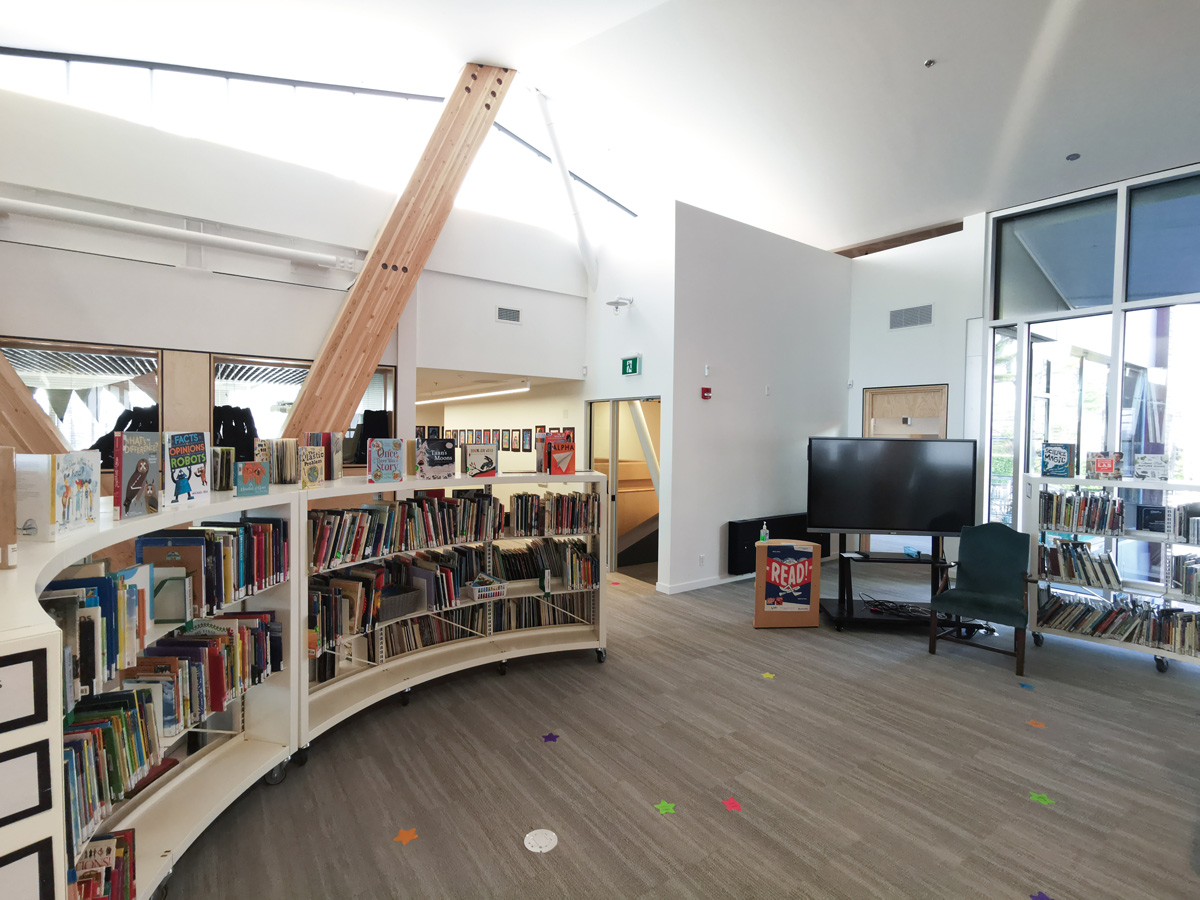 Corporate Offices
With a newly renovated office, these clients enlisted the Interiors by Monk Office Team to create a welcoming modern space for their staff. Using a combination of Herman Miller workstations, SitOnIt Seating and lounge chairs from Arcadia/Encore, the space was transformed into a relaxing work setting with plenty of meeting rooms, a large eating area and private offices for full time and field employees to enjoy.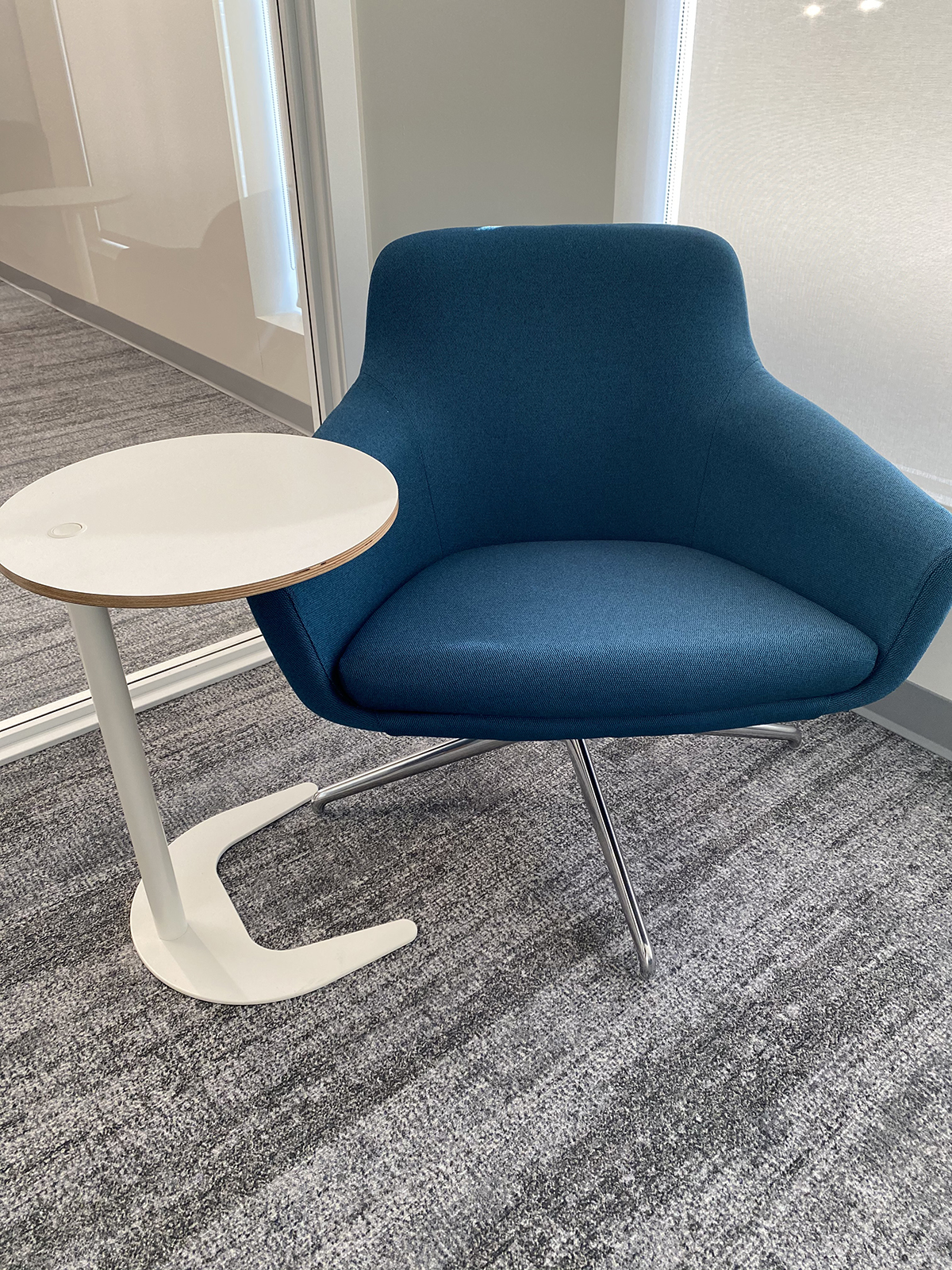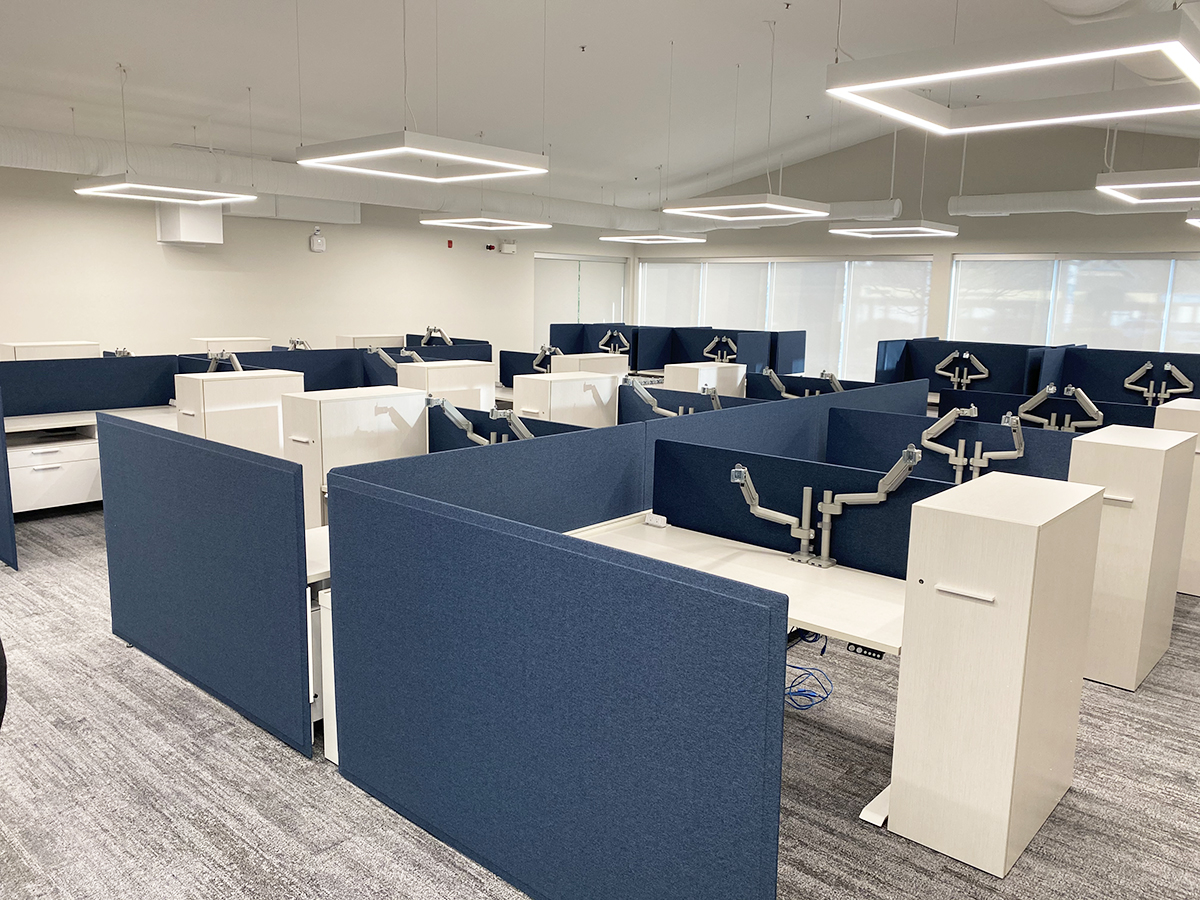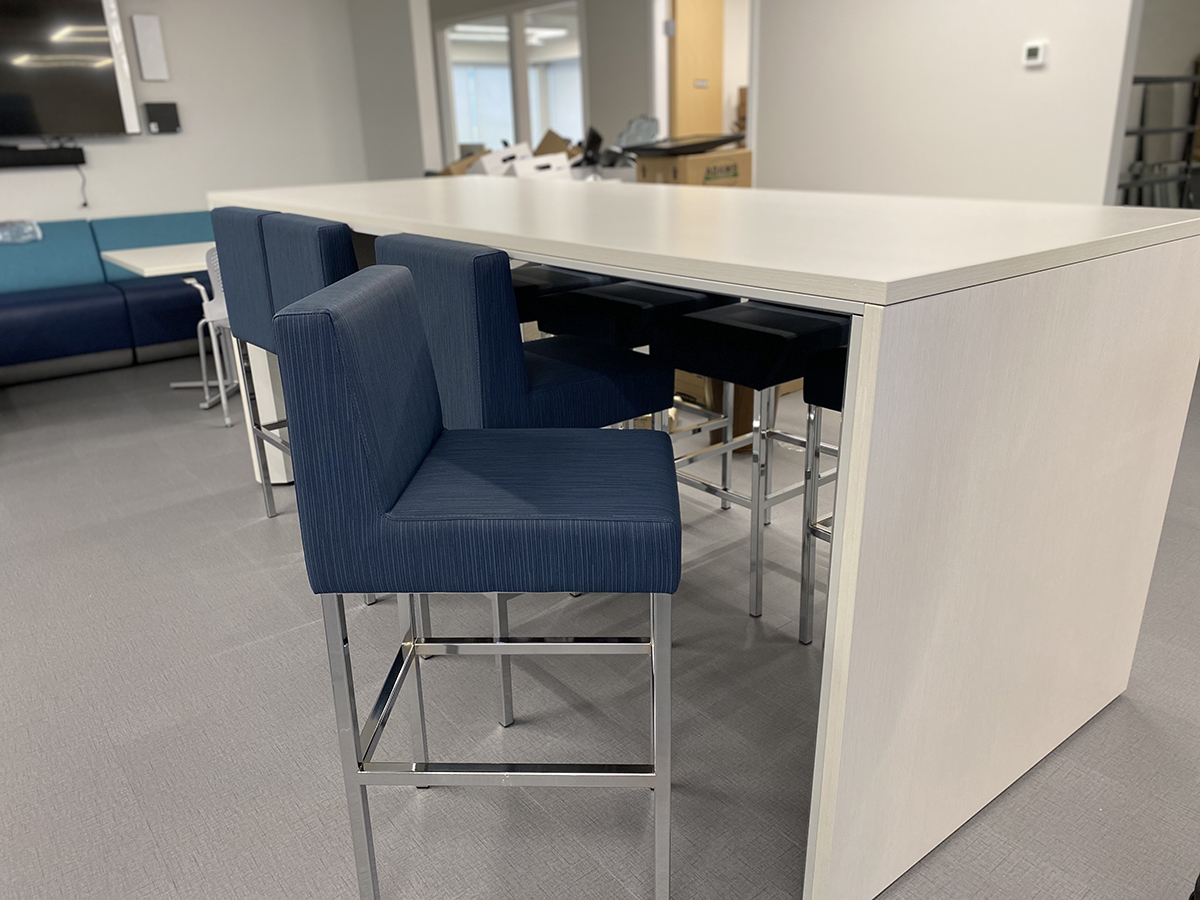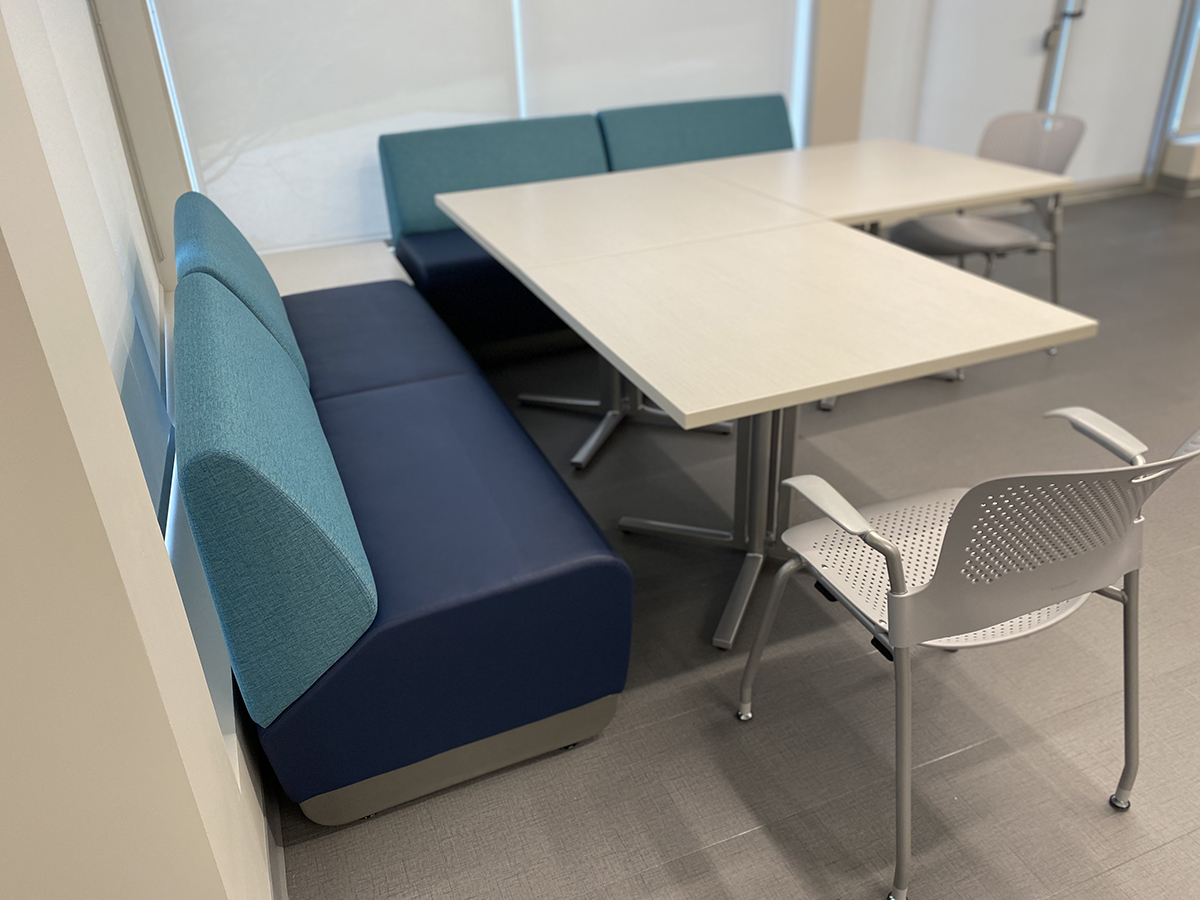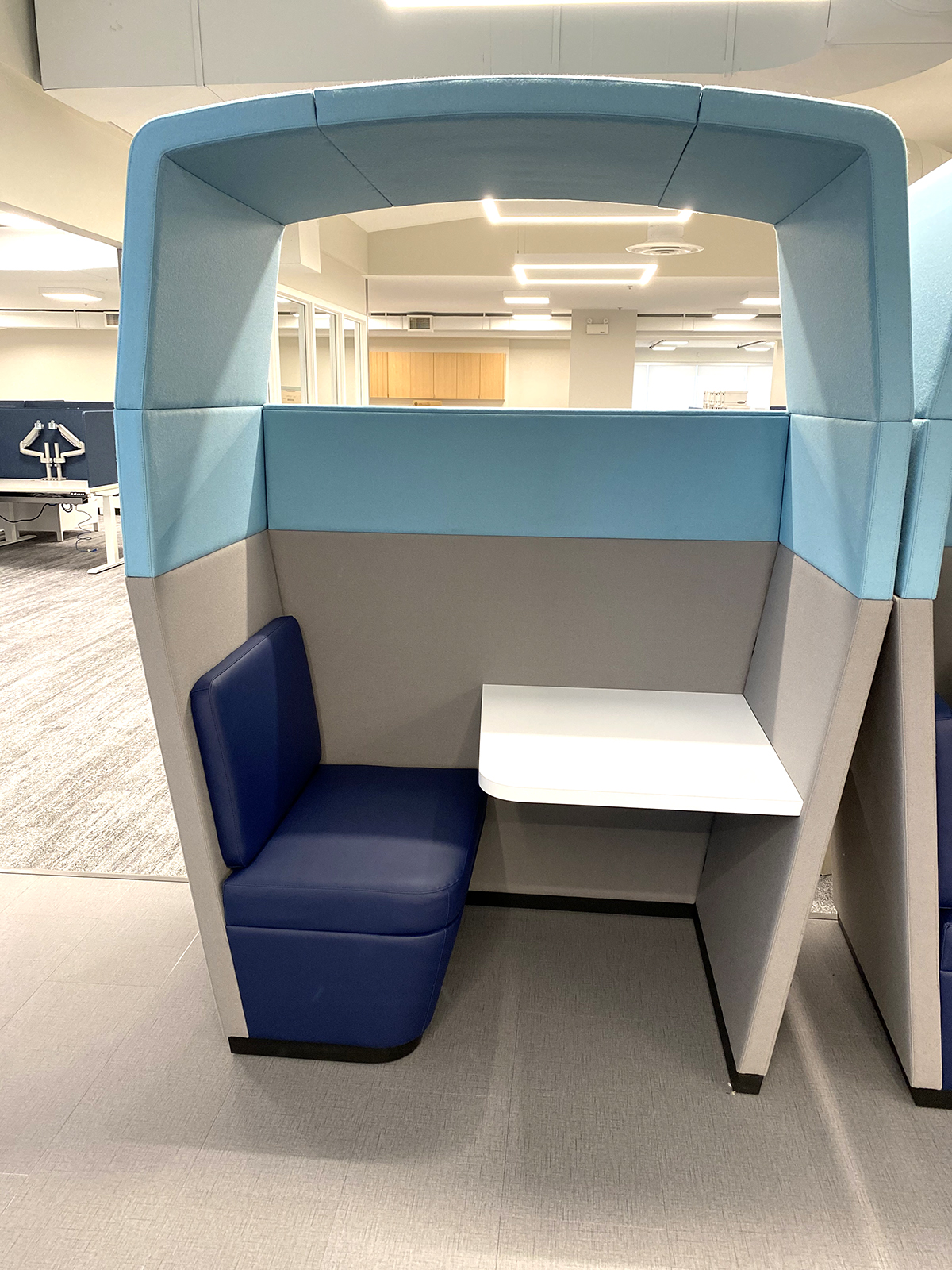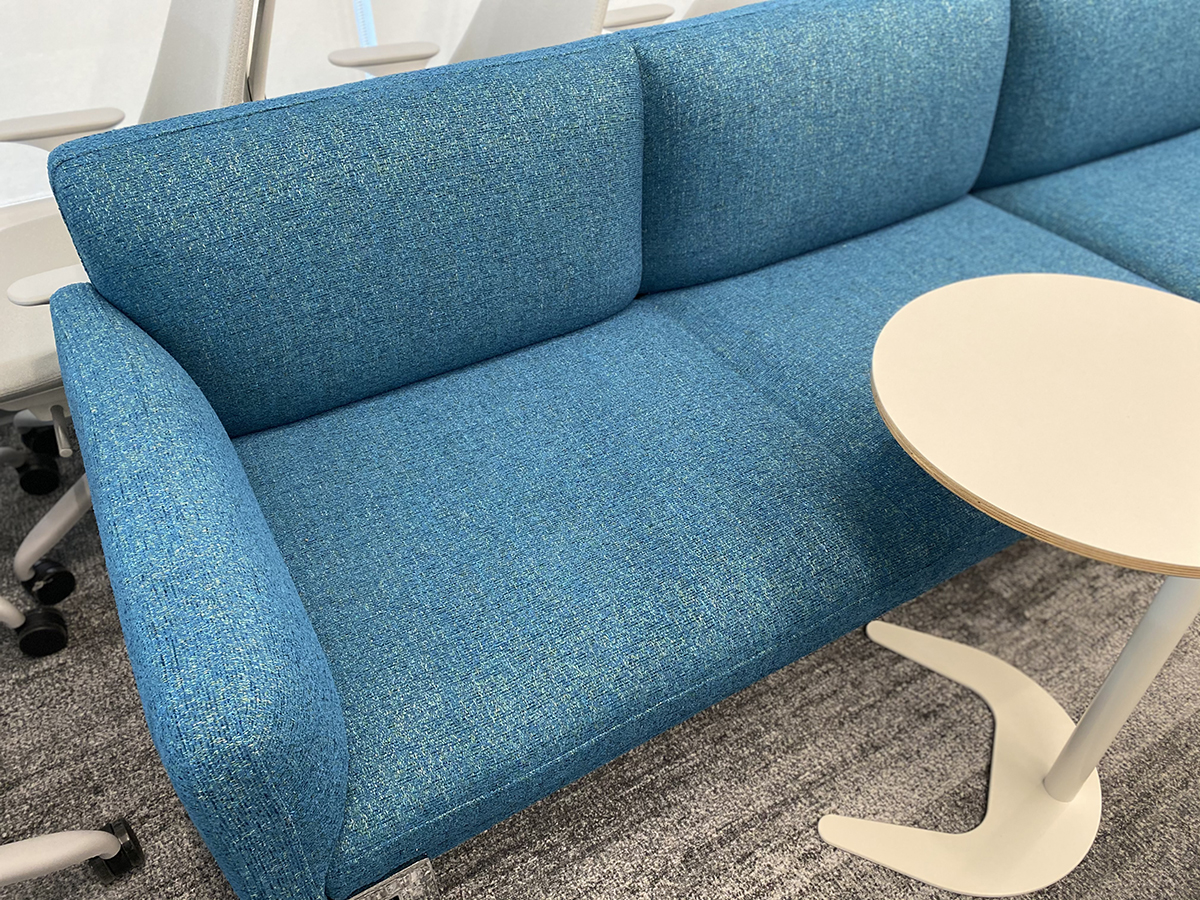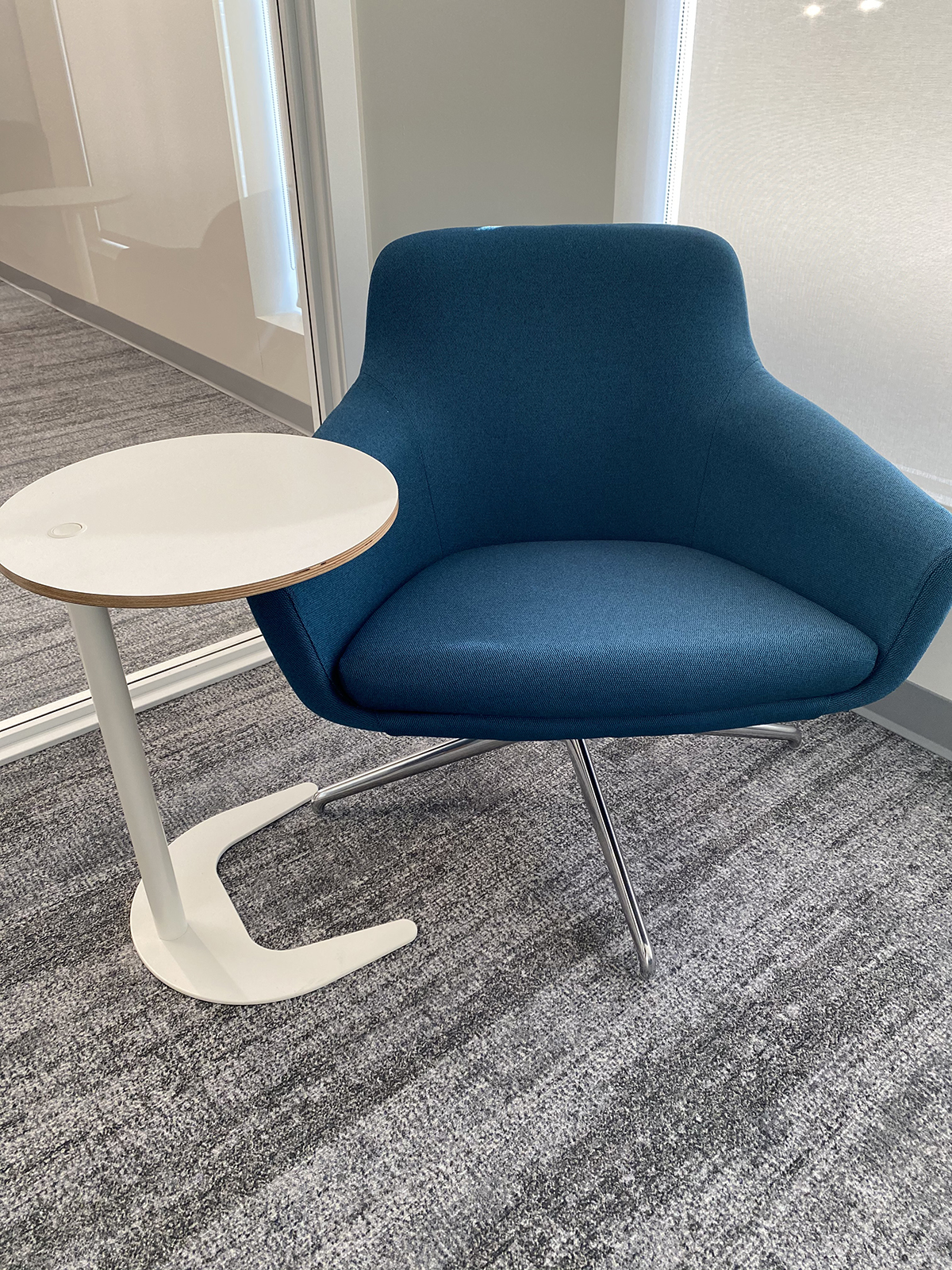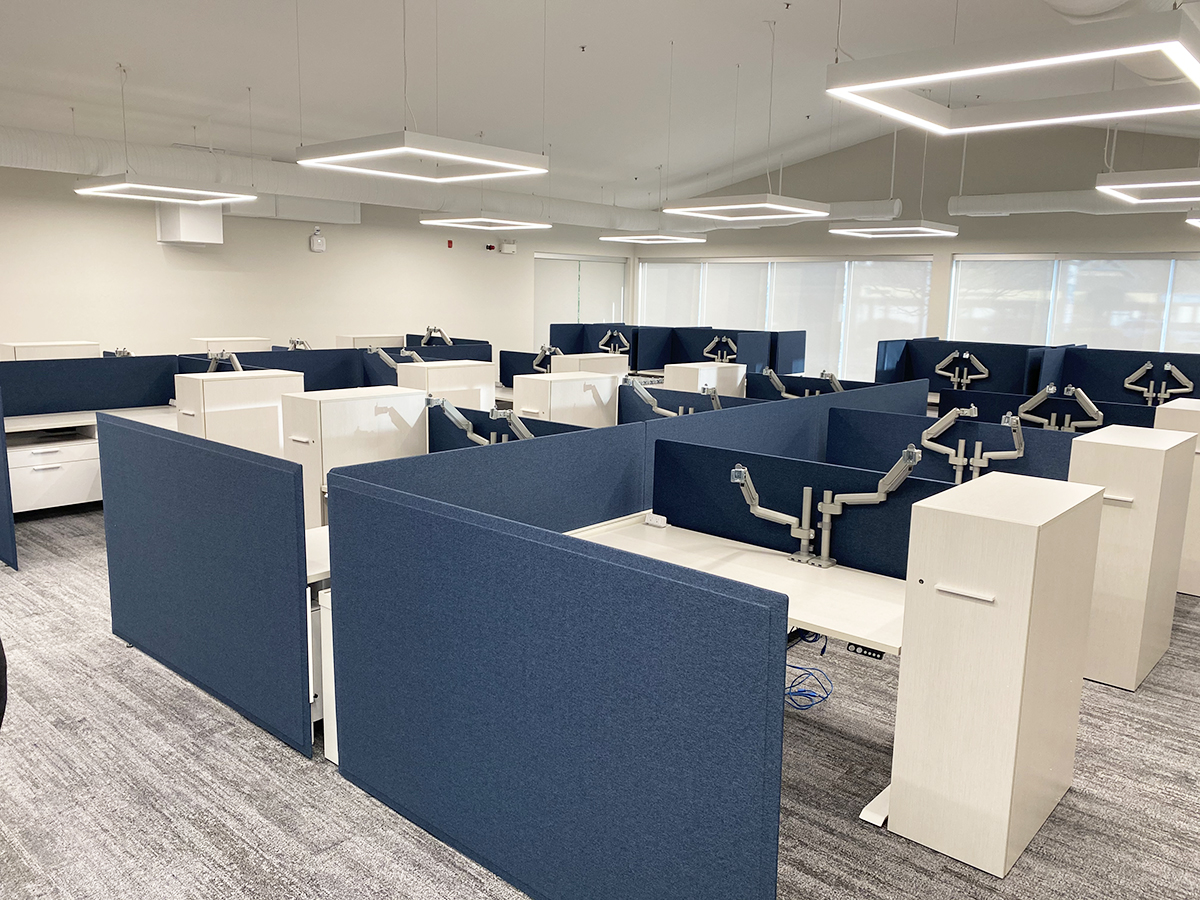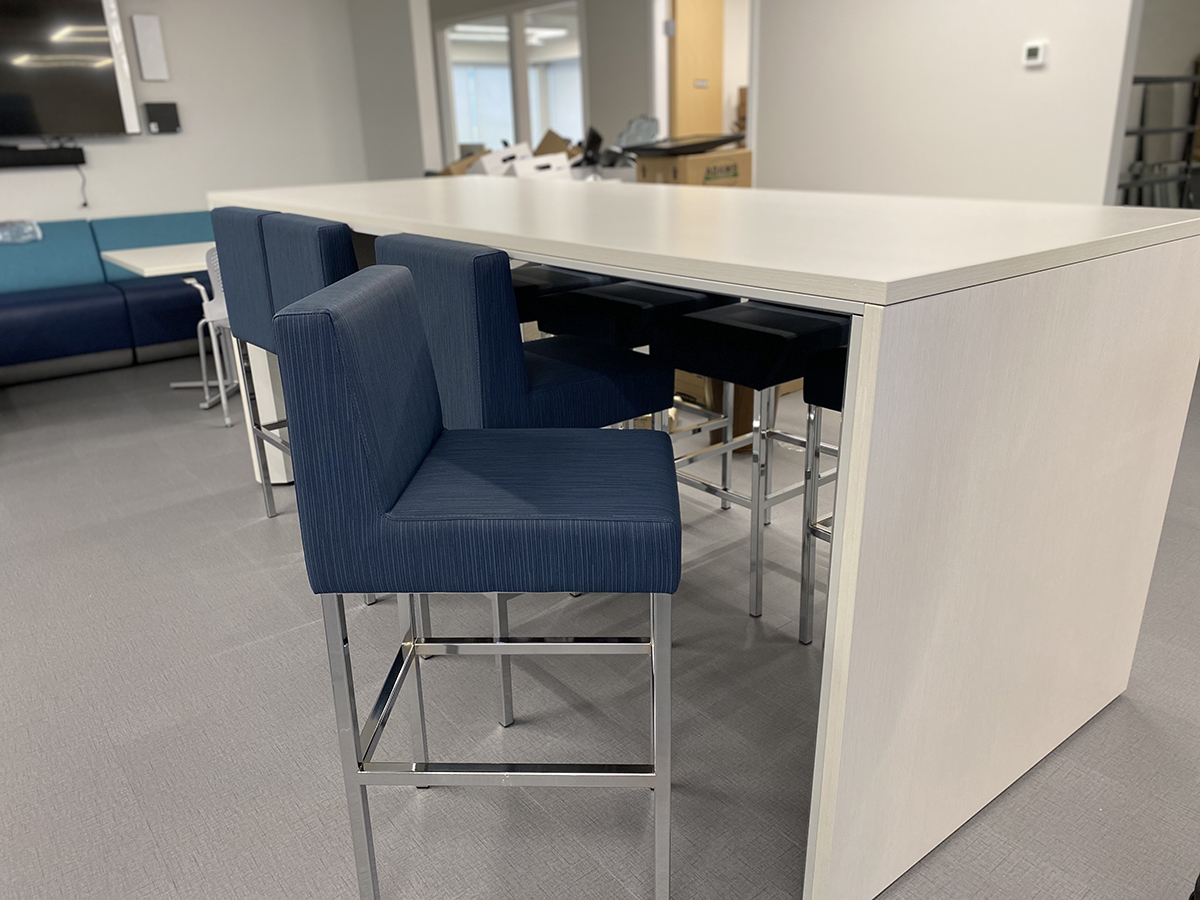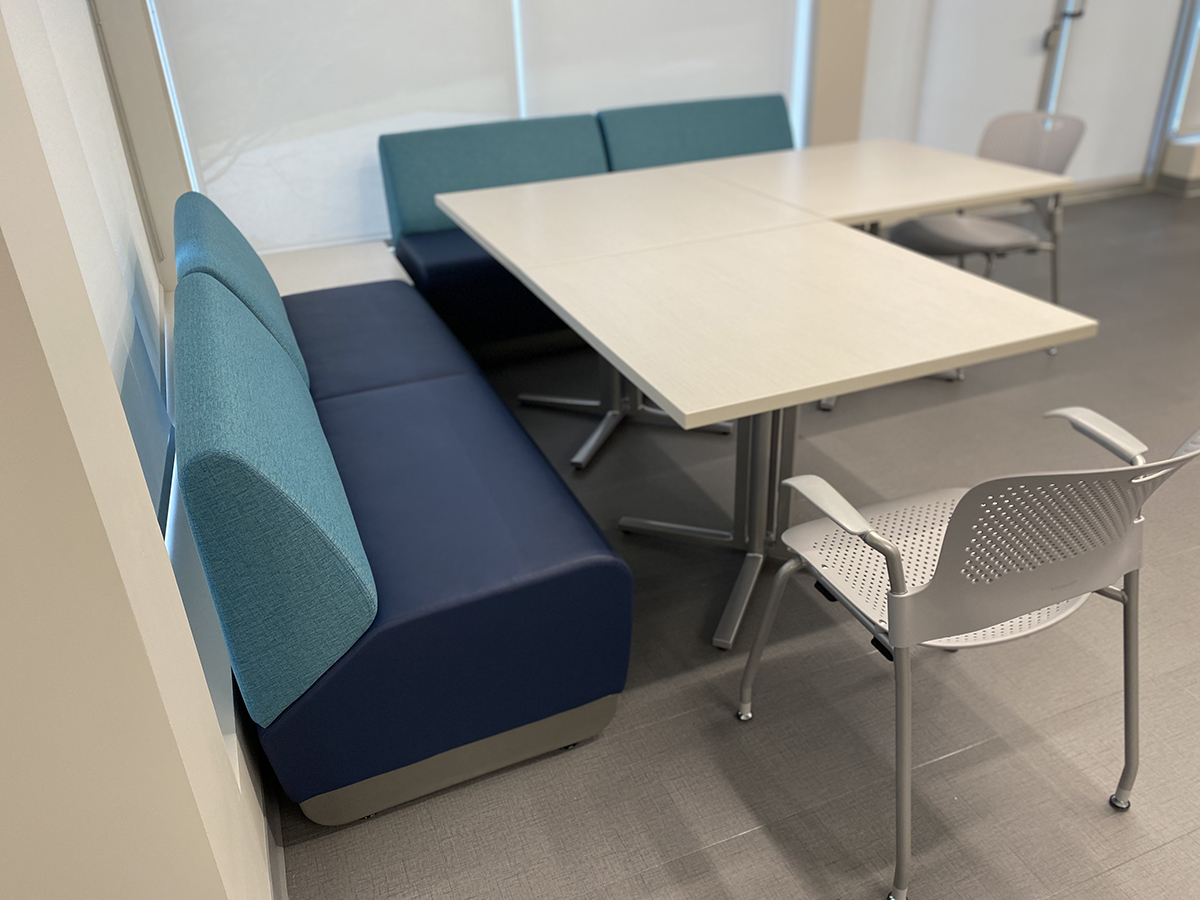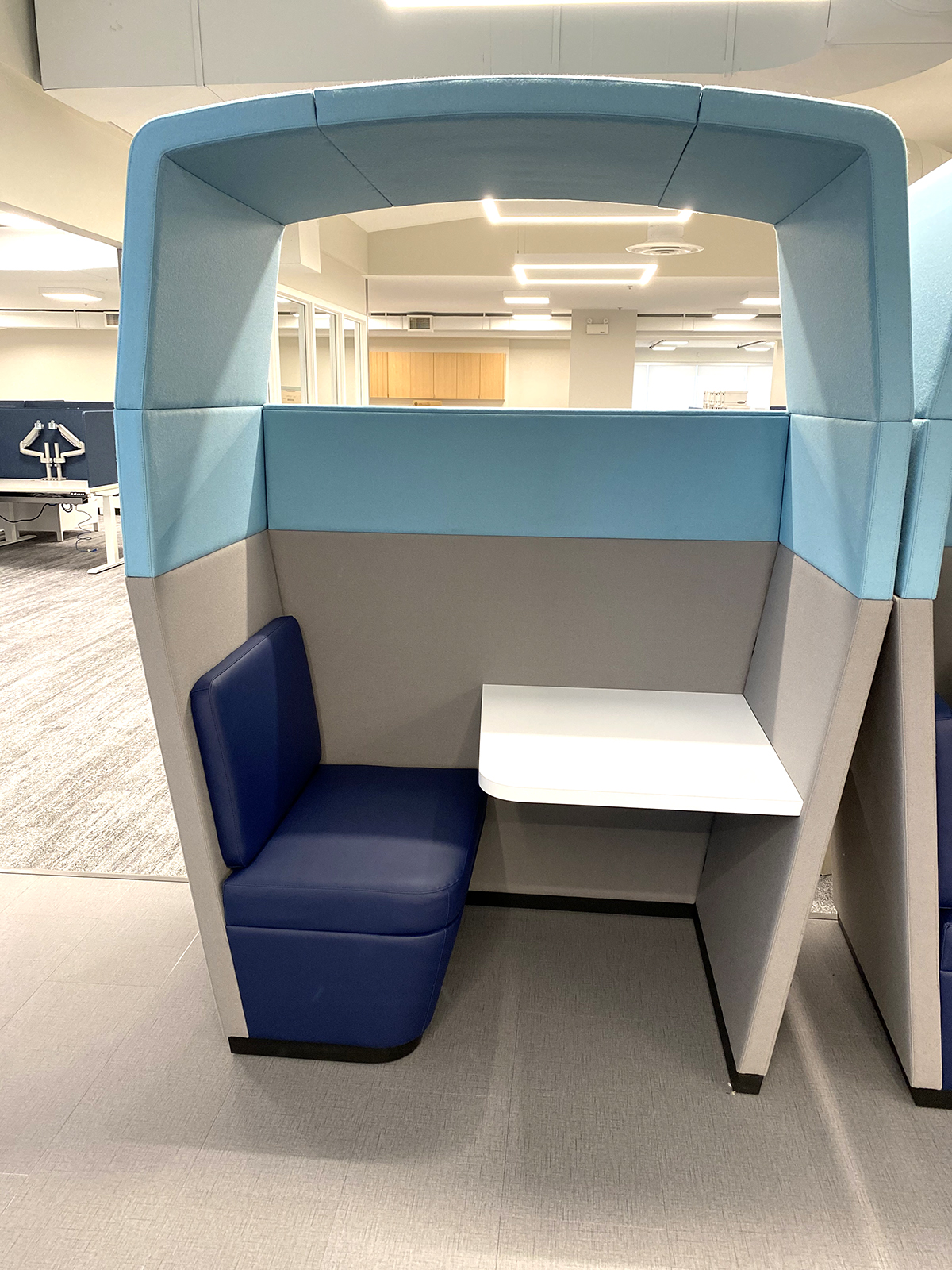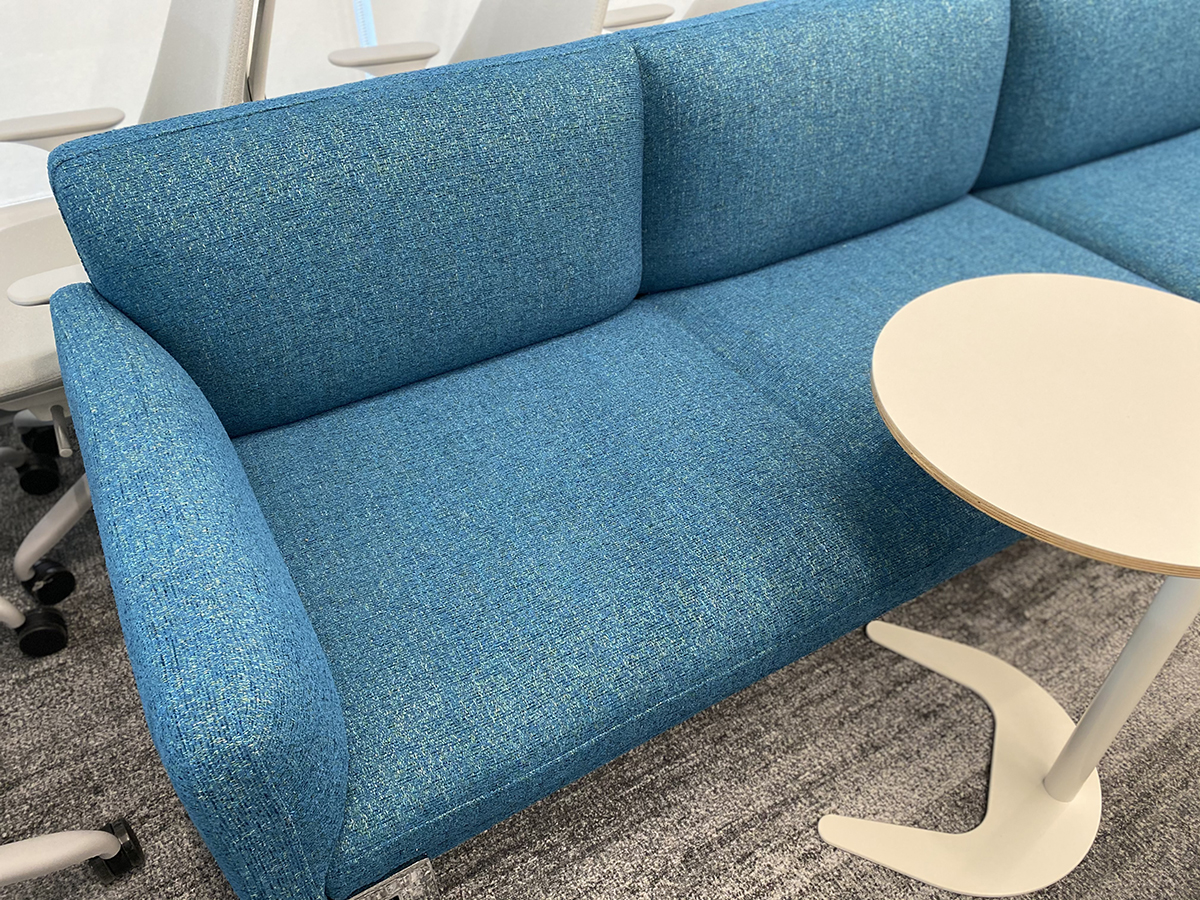 Golder | Victoria, BC
For their beautiful new harbour-view office space, Golder wanted light, open furniture that would allow for the natural light to illuminate the space. The Interiors by Monk Office team used Herman Miller Canvas workstations combined with frosted glass to ensure the bright, open spaces still provide users their desired privacy. Lockers were installed for all staff who may wish to use the hotelling stations and for those taking advantage of the ability to work remotely who may stop-in the office at their own convenience. The Interiors by Monk Office team also used accessories from Exemplis, installing Mobio monitor arms, switchback sit/stand bases, and Wit Task chairs.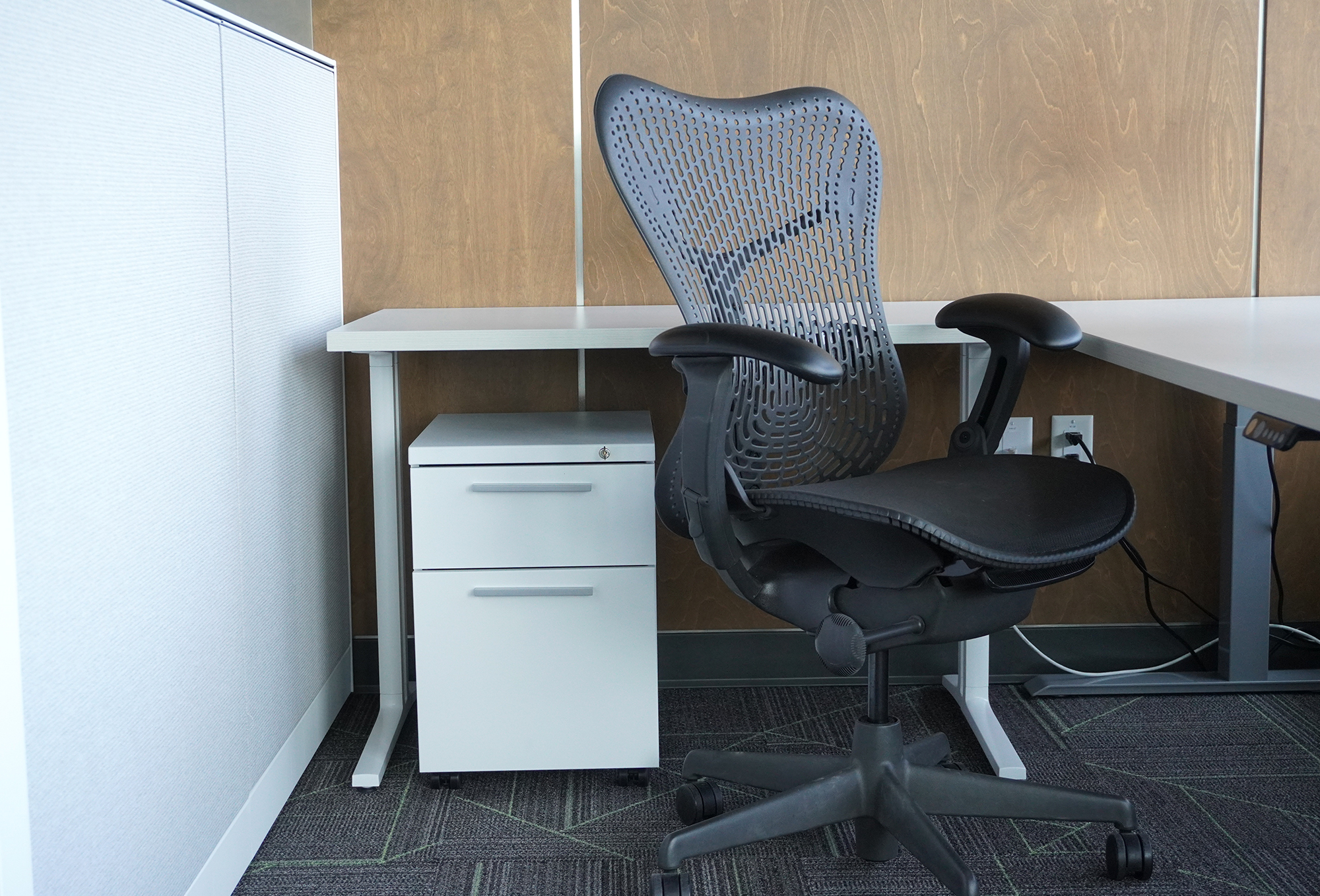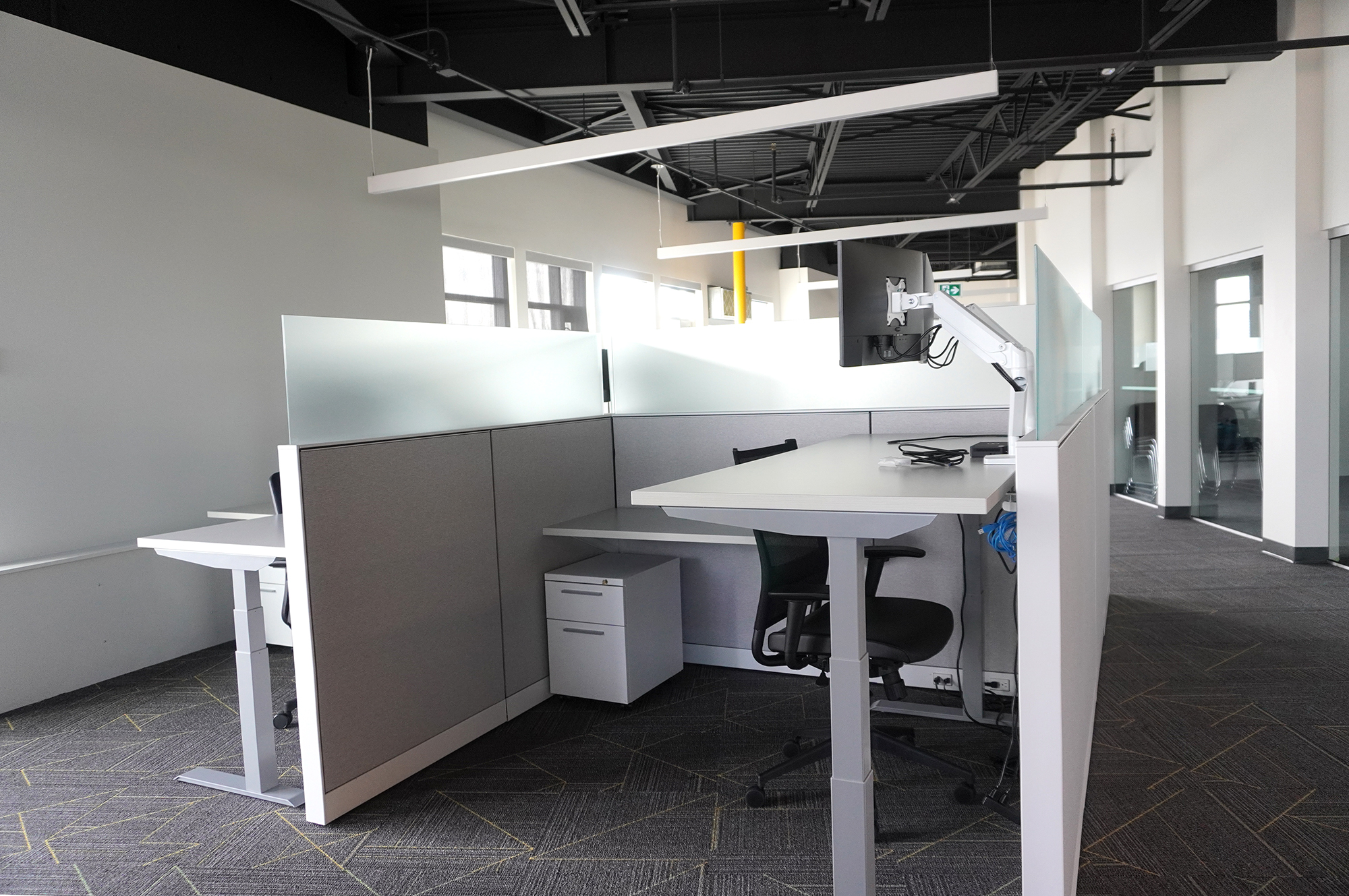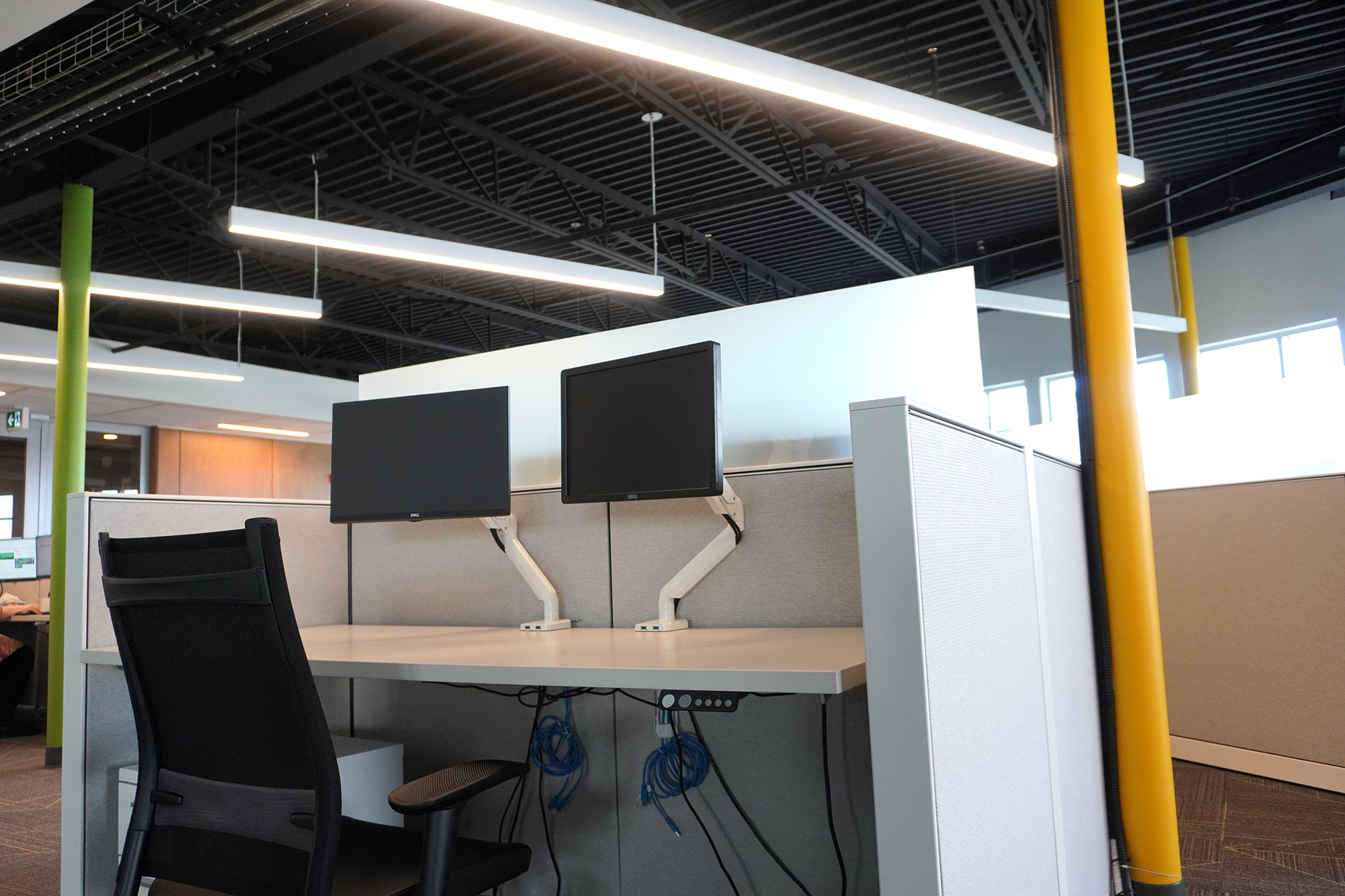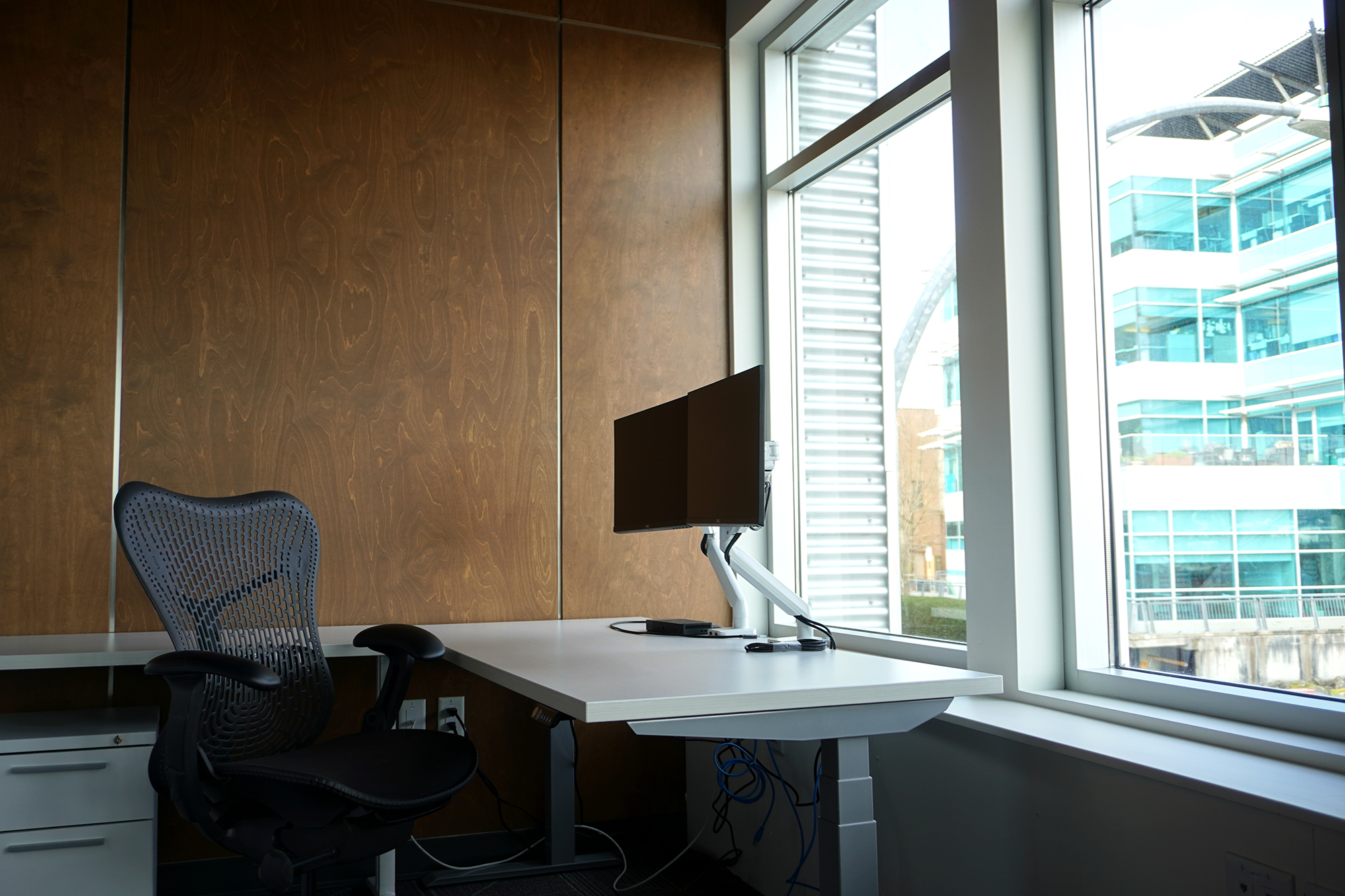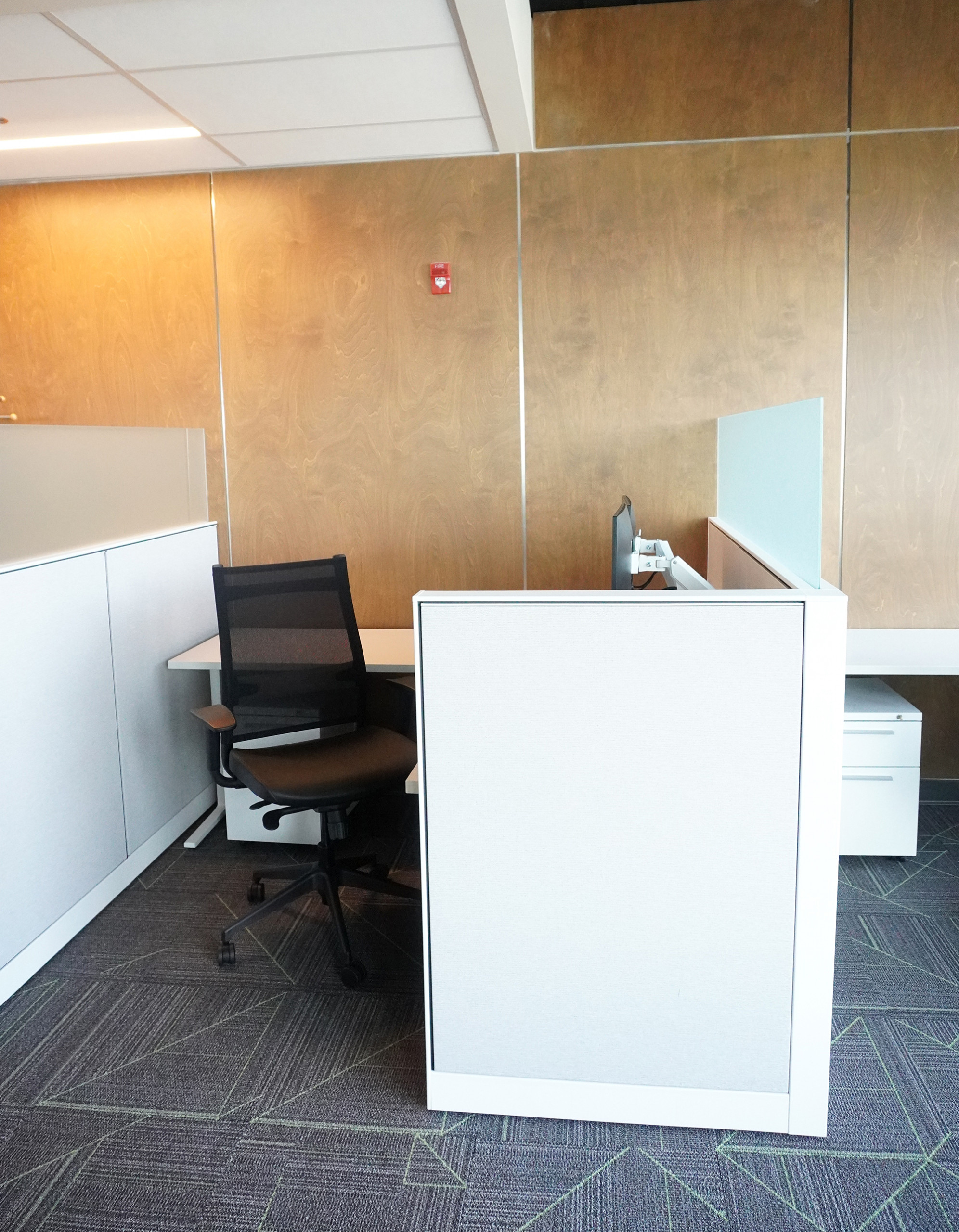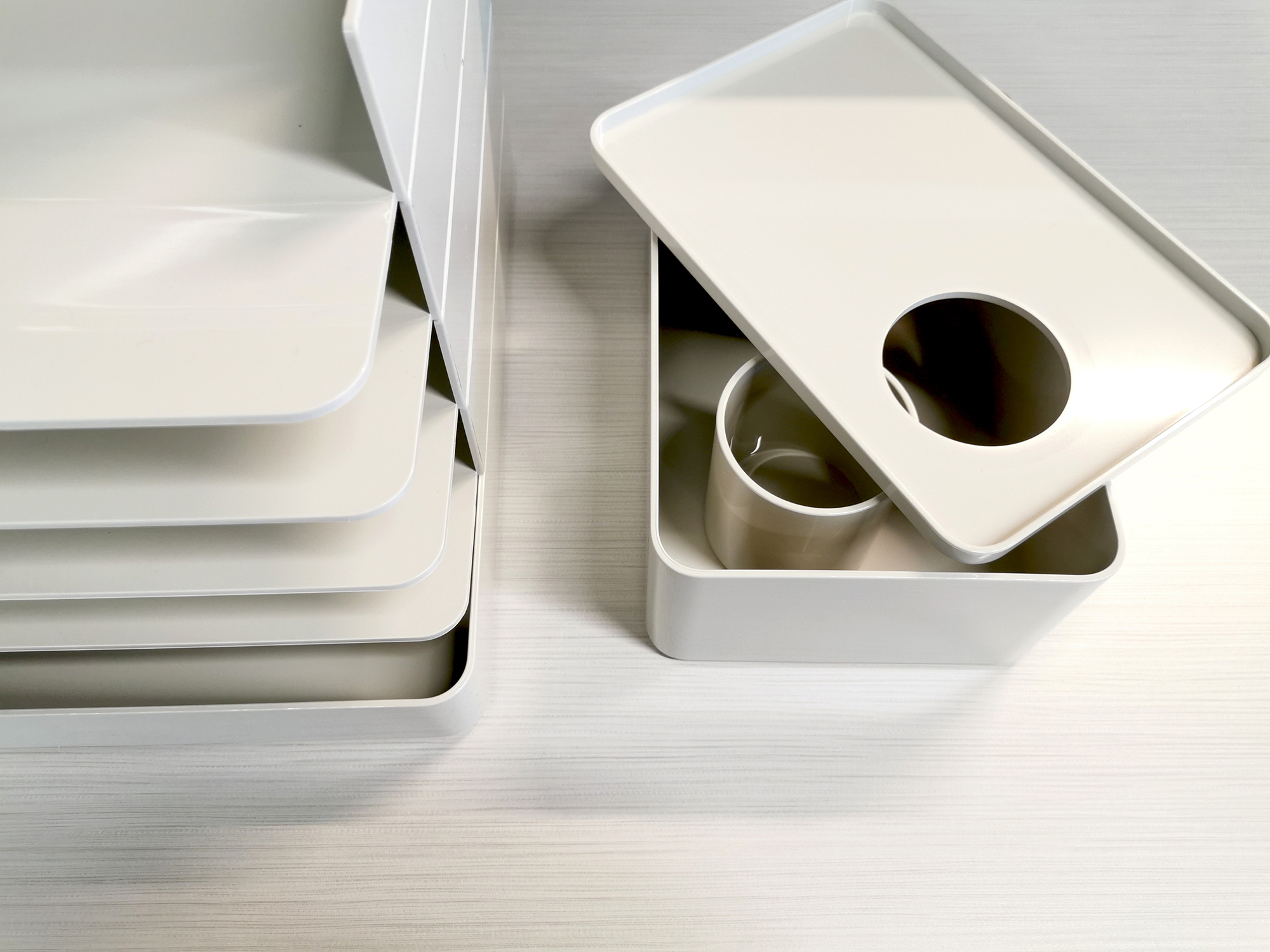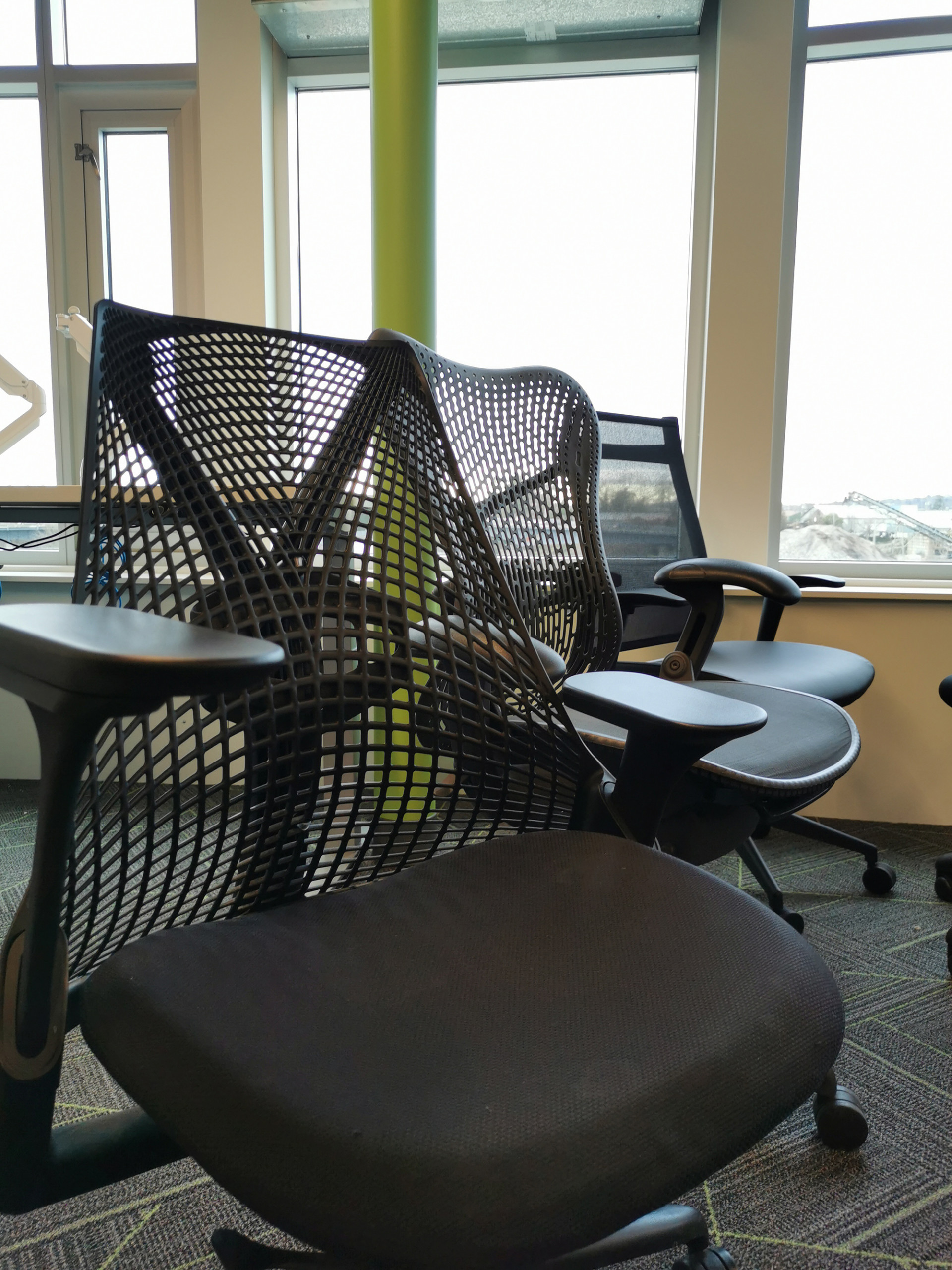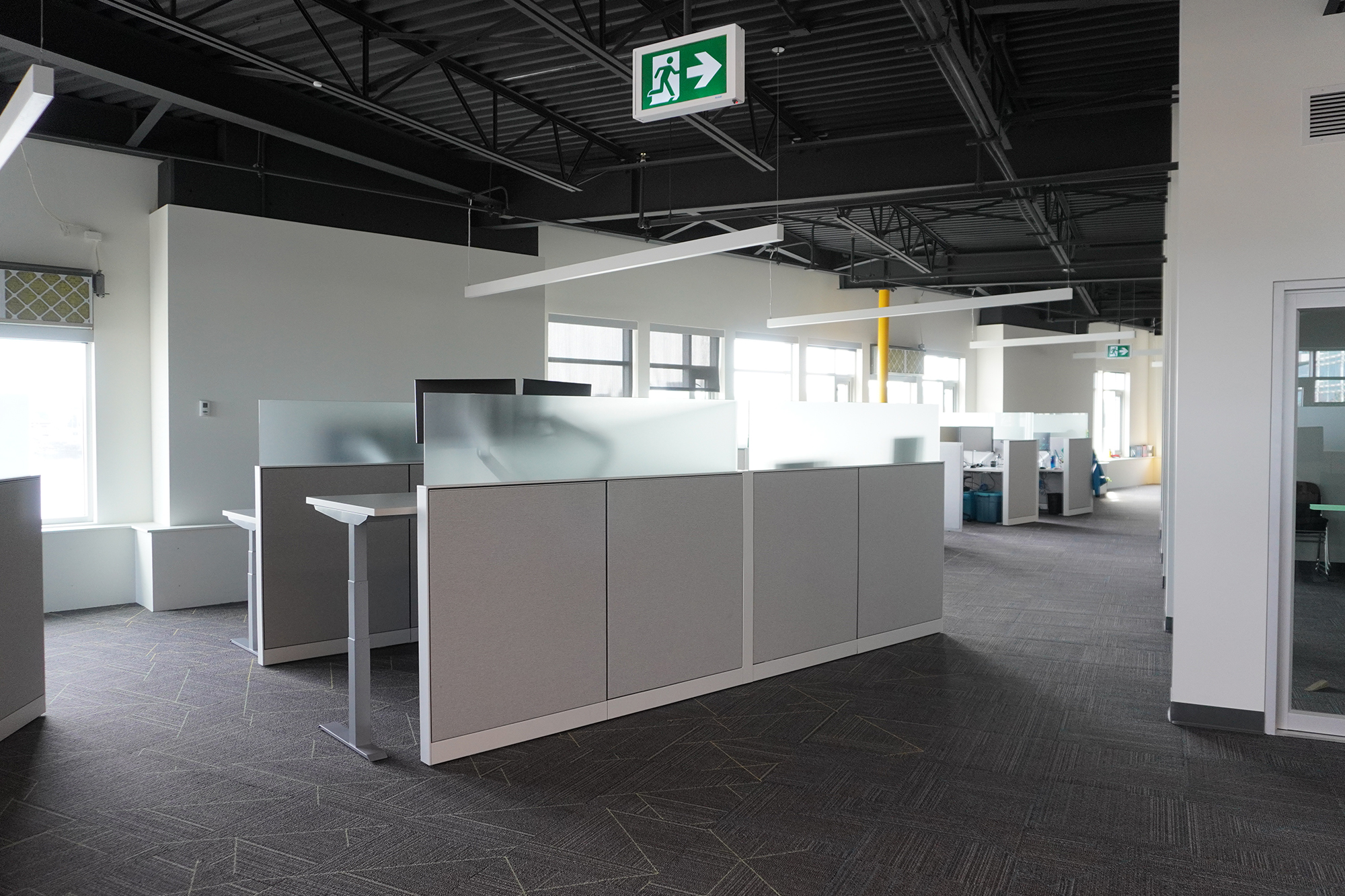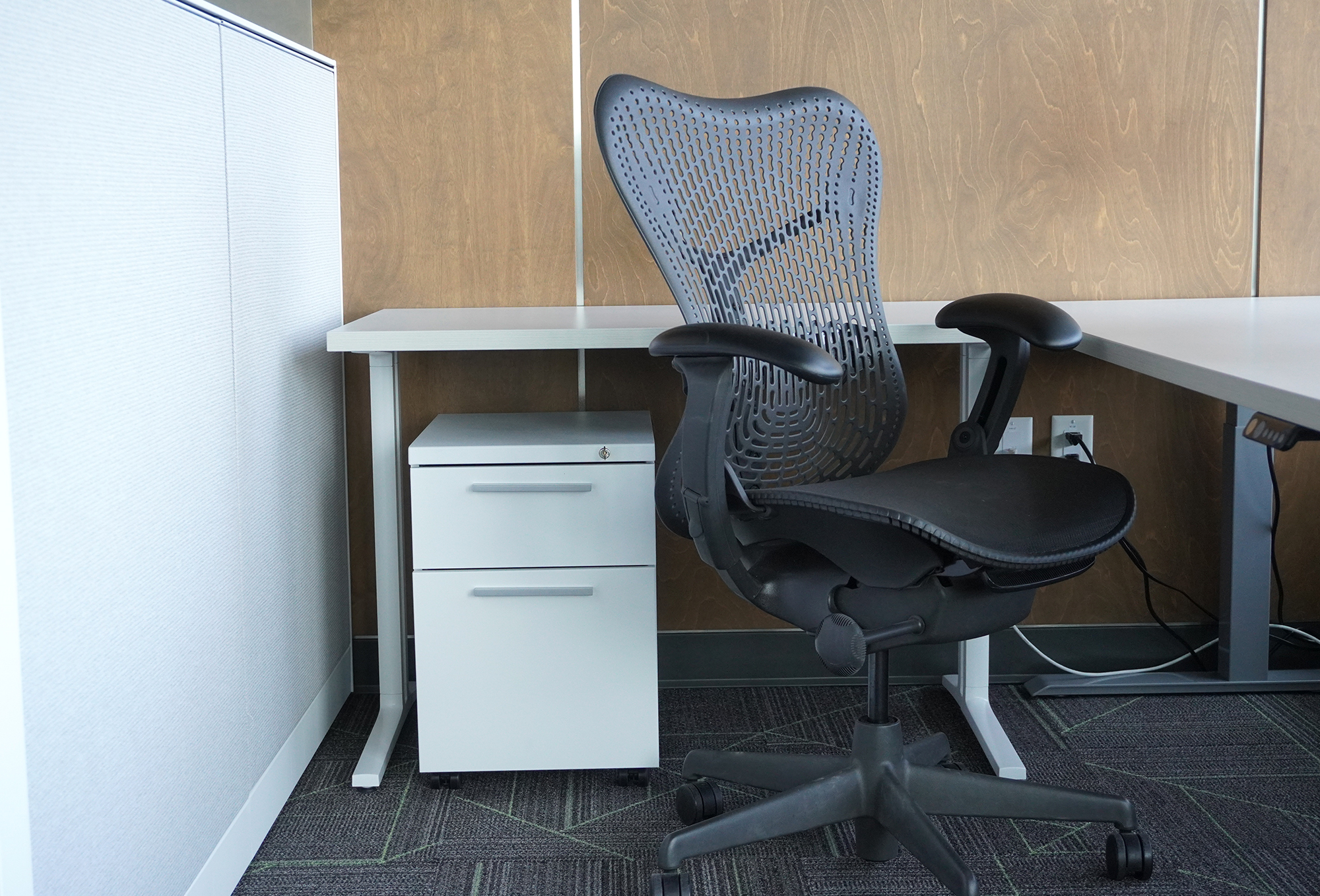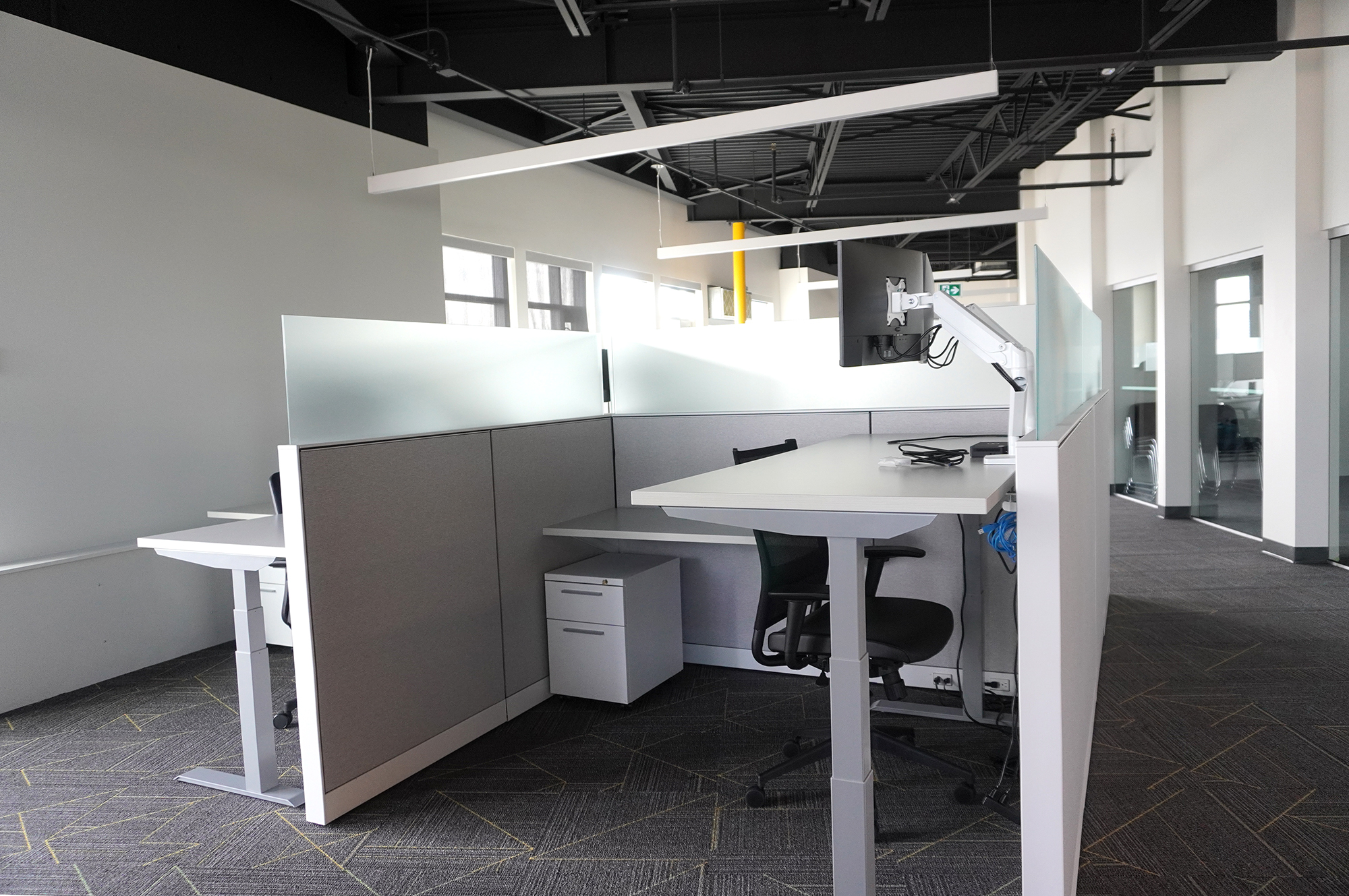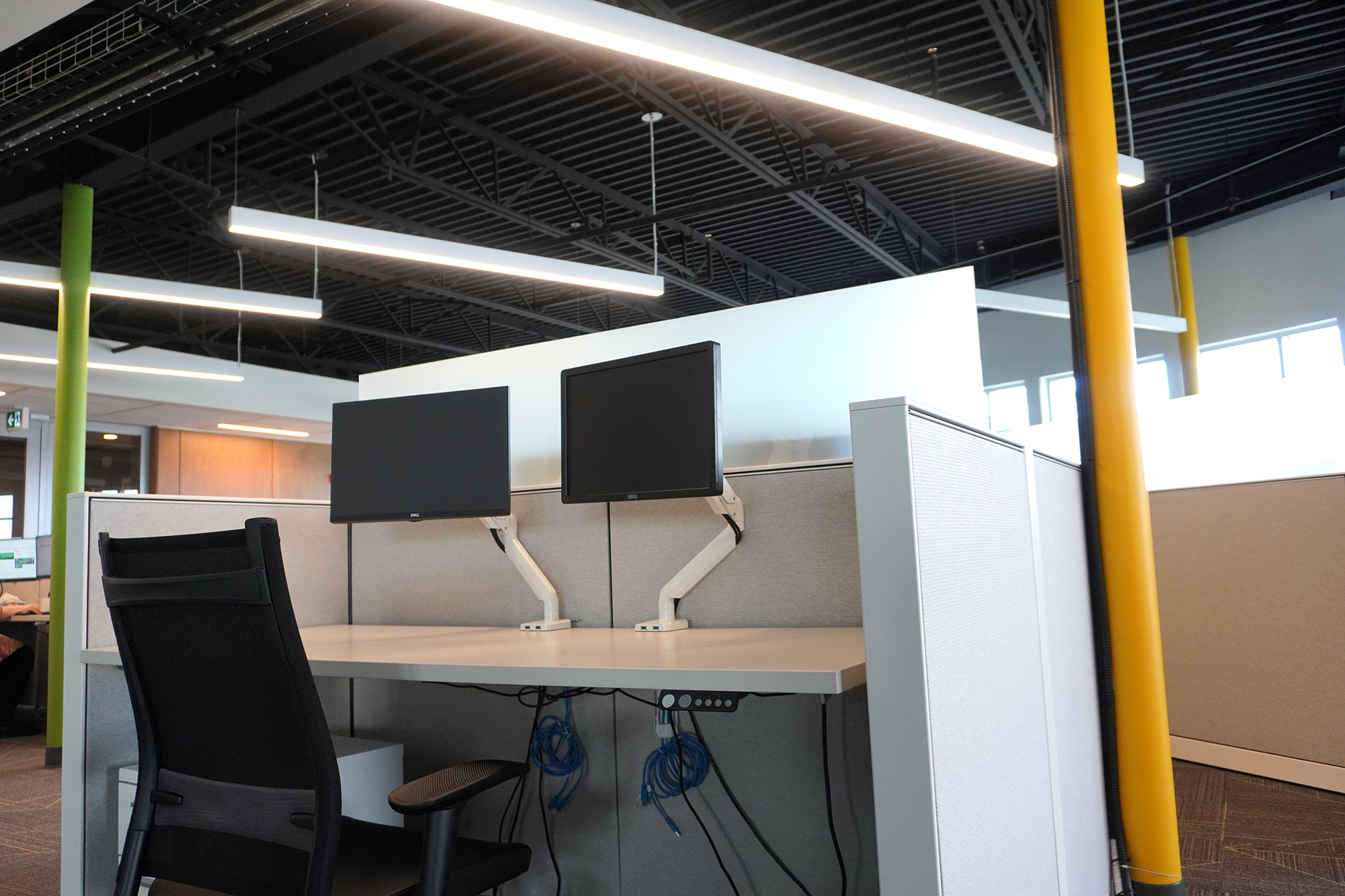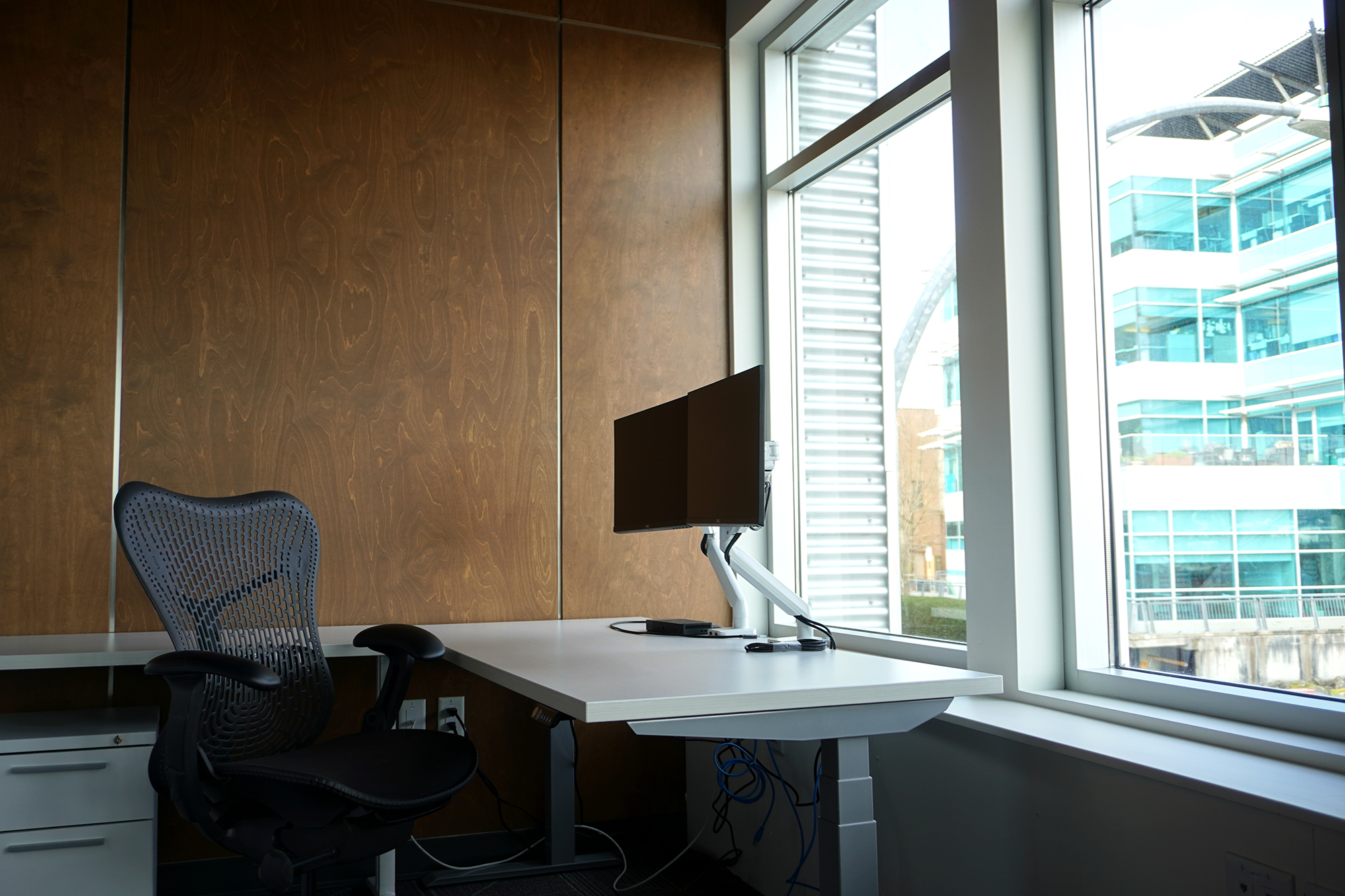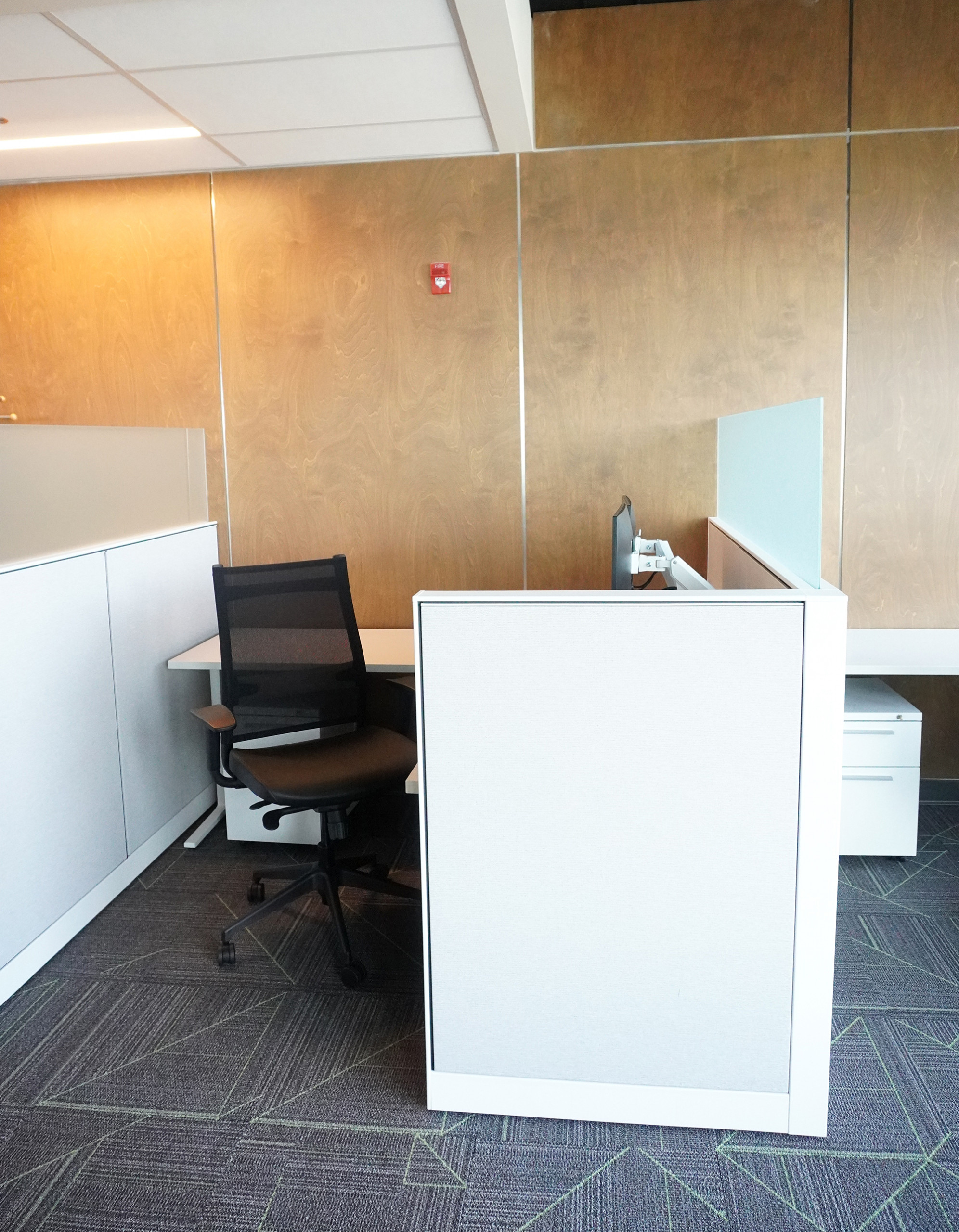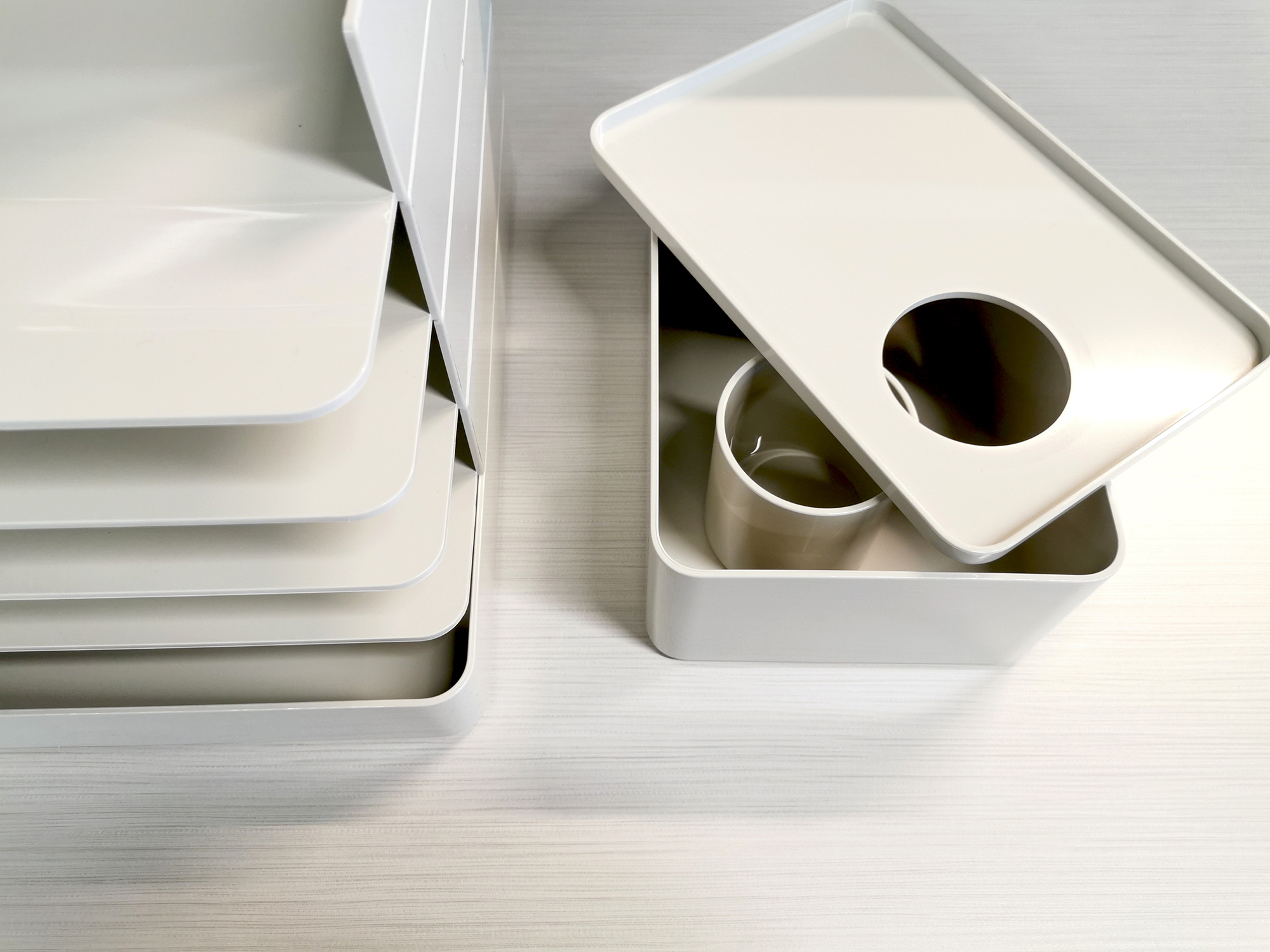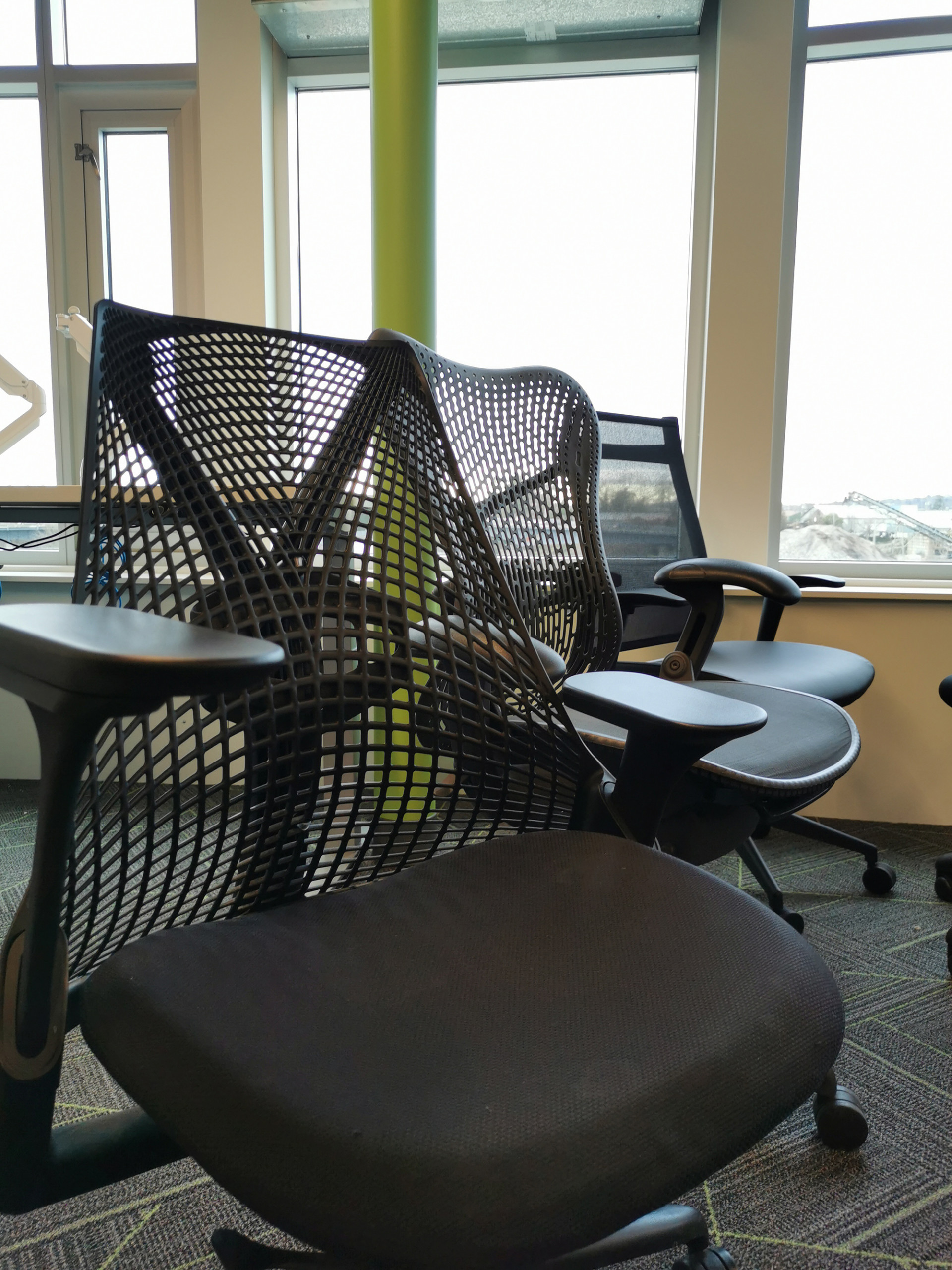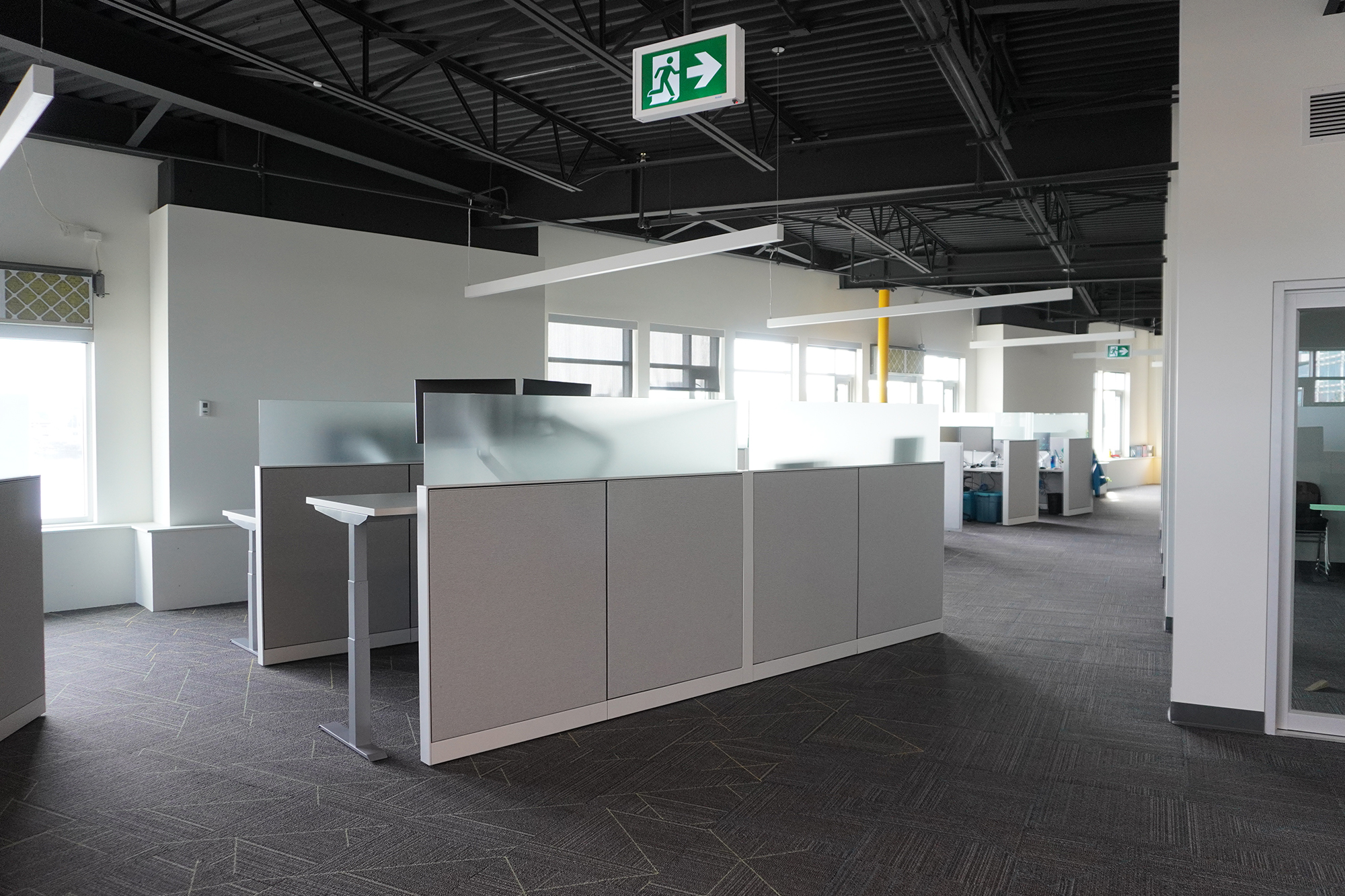 Helm Operations | Victoria, BC
Like many others, Helm Operations found itself working remotely throughout the pandemic. Using the time to their advantage, they wanted a refresh on their space so it would feel warmer and be more inviting to the employees coming back to work in the office. With the help of our in-house designer, the client selected a paint finish and window coverings that coordinated stylistically with the new workstations, meeting room and lunchroom furniture purchased from Monk. Being a larger office with multiple employees, we also installed screens for visual privacy between colleagues and cable organizers at each workstation, in addition to the newly installed height-adjustable desks.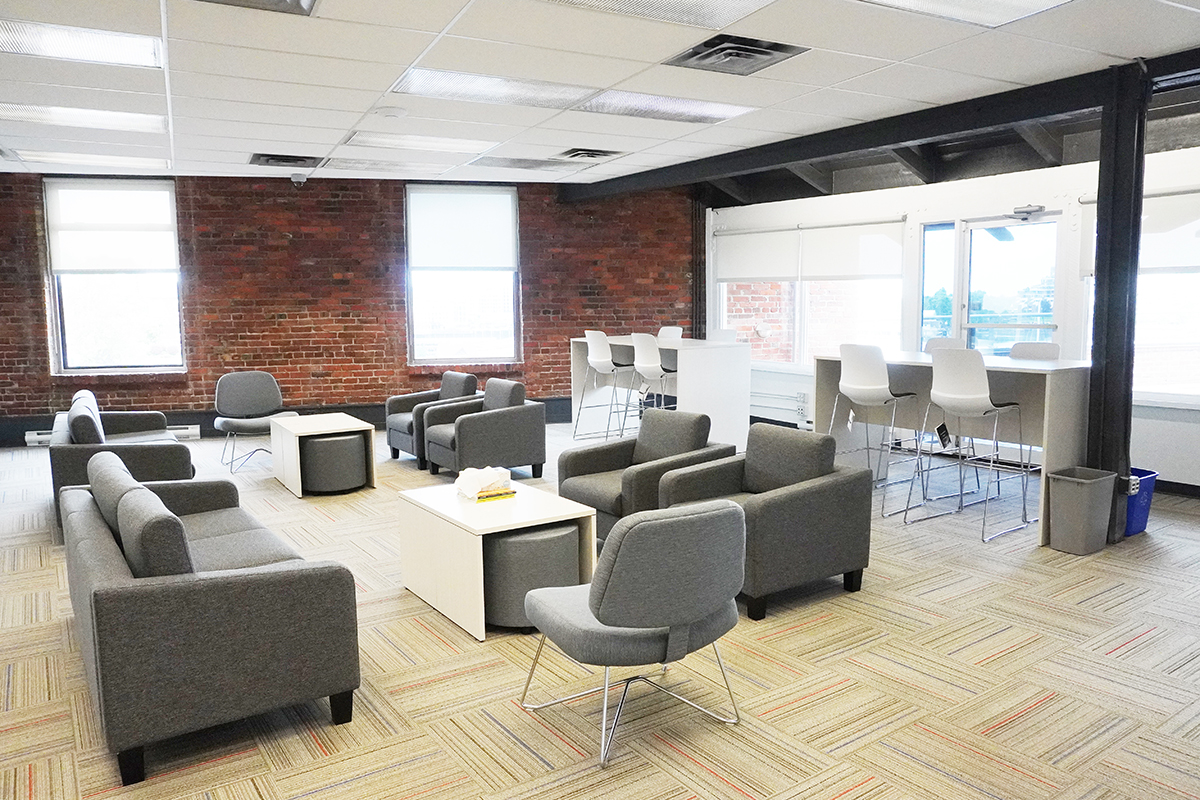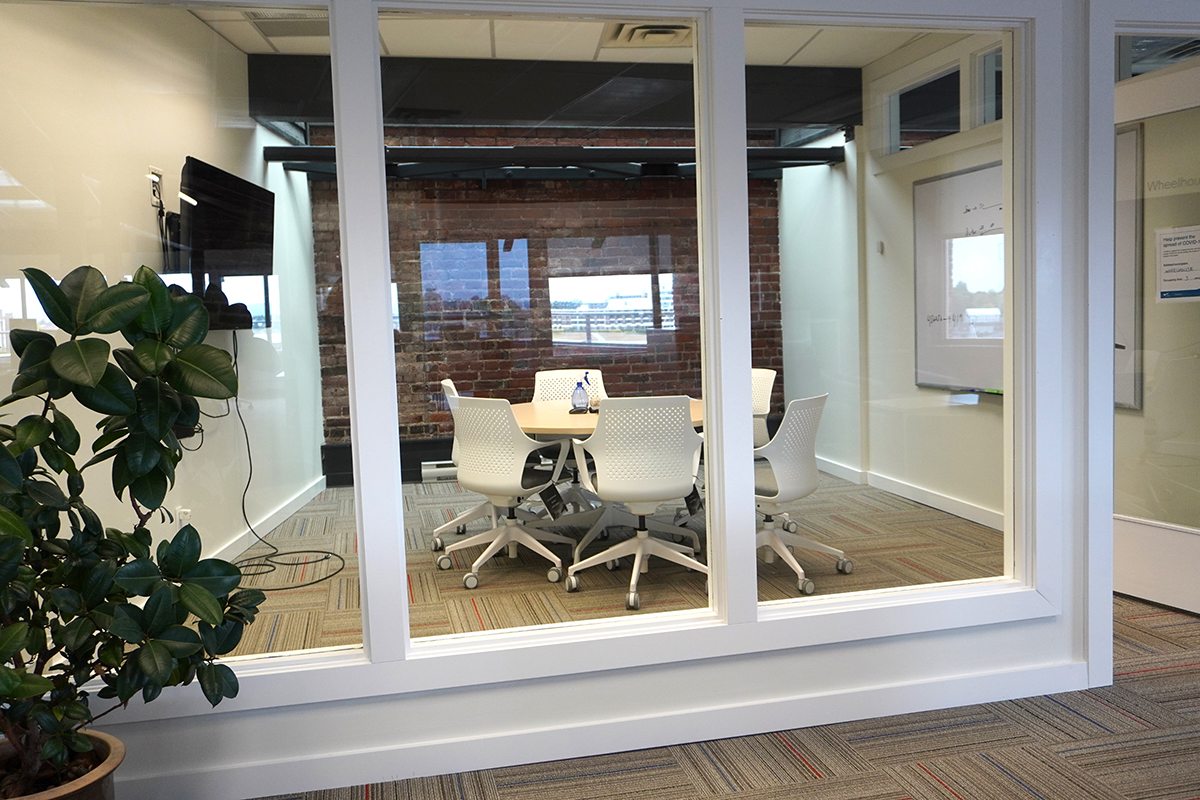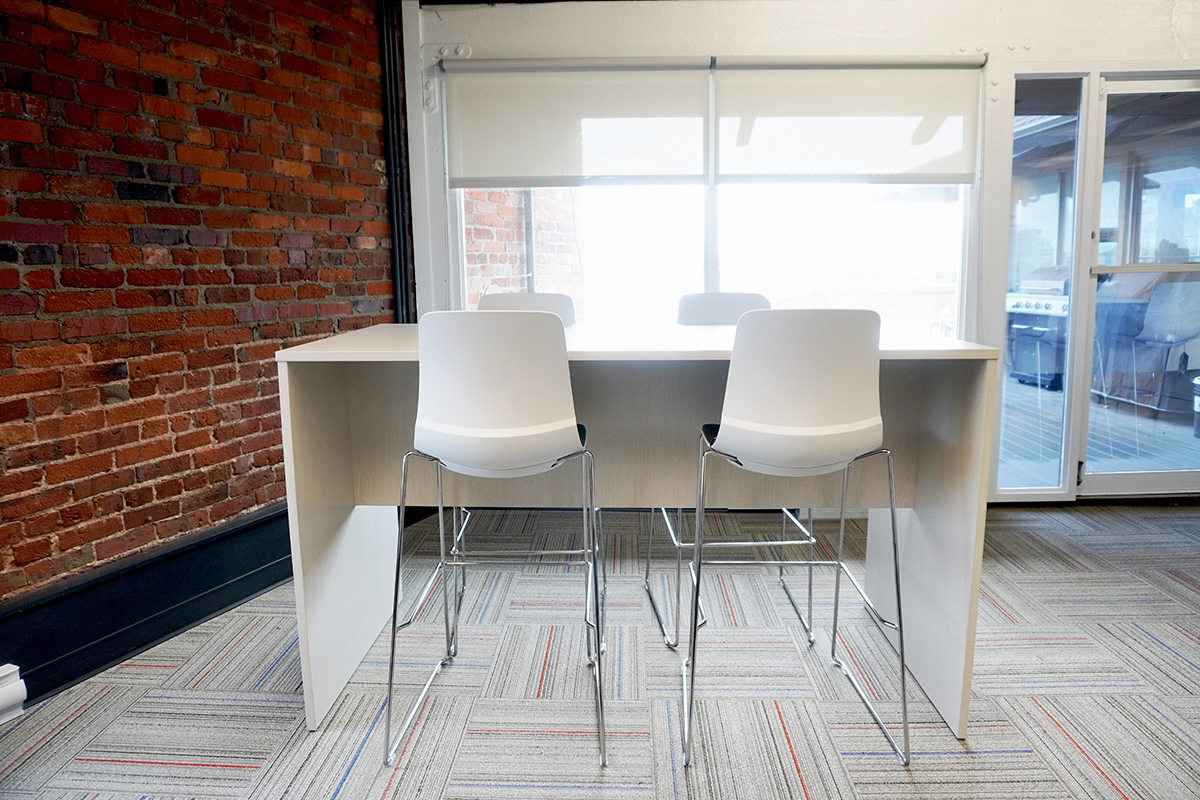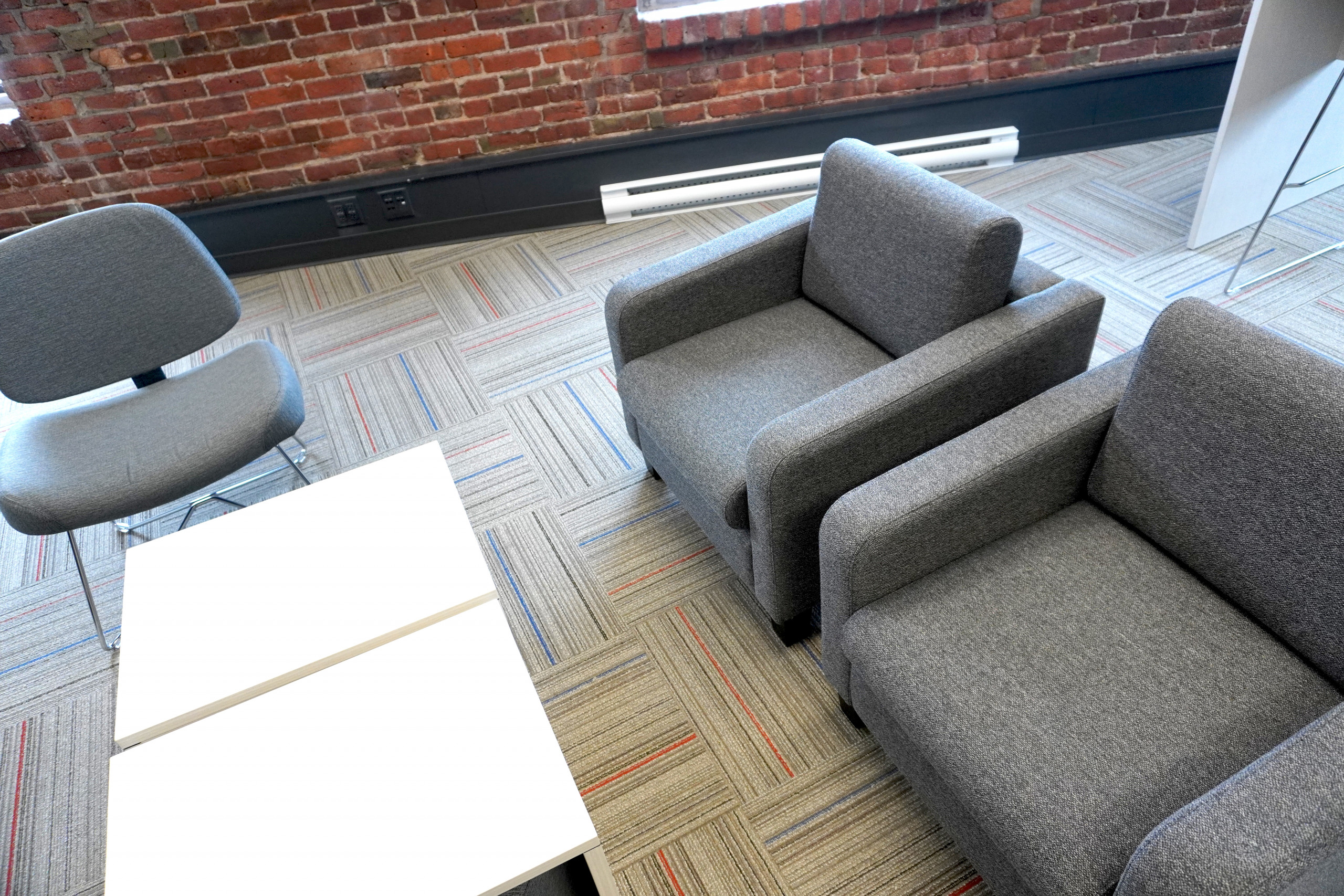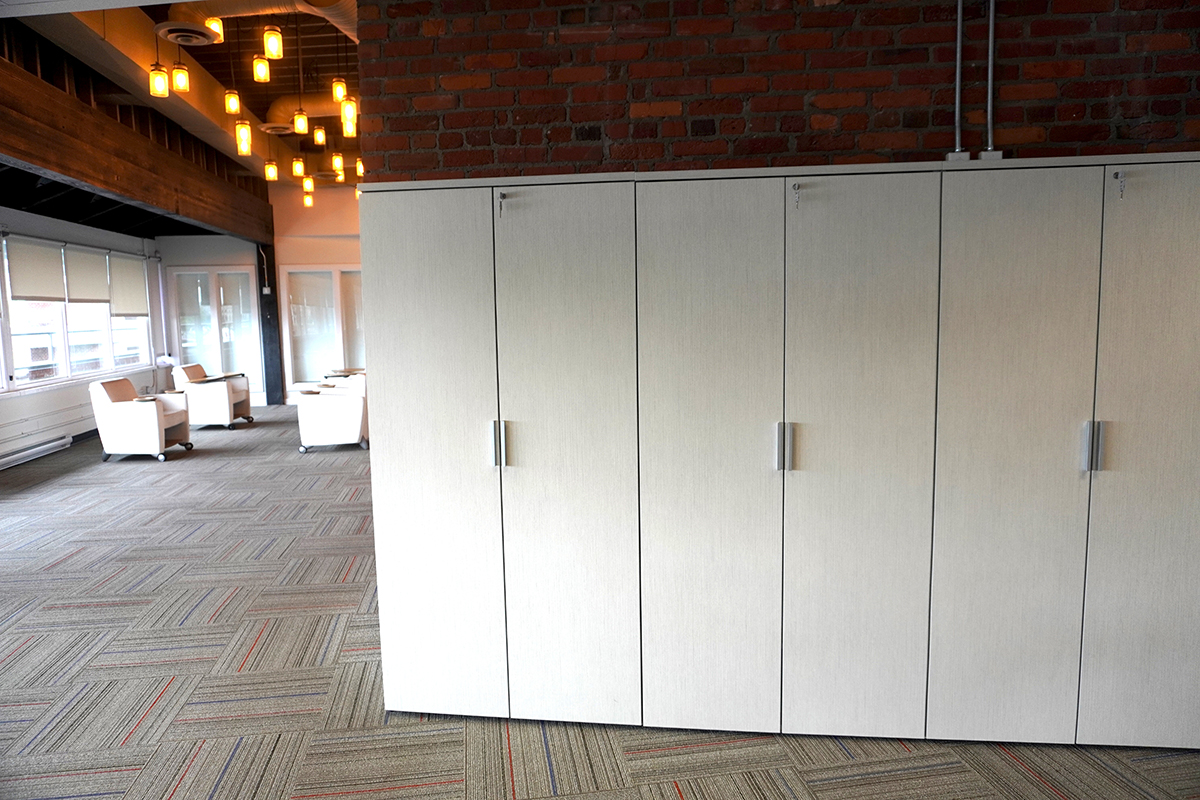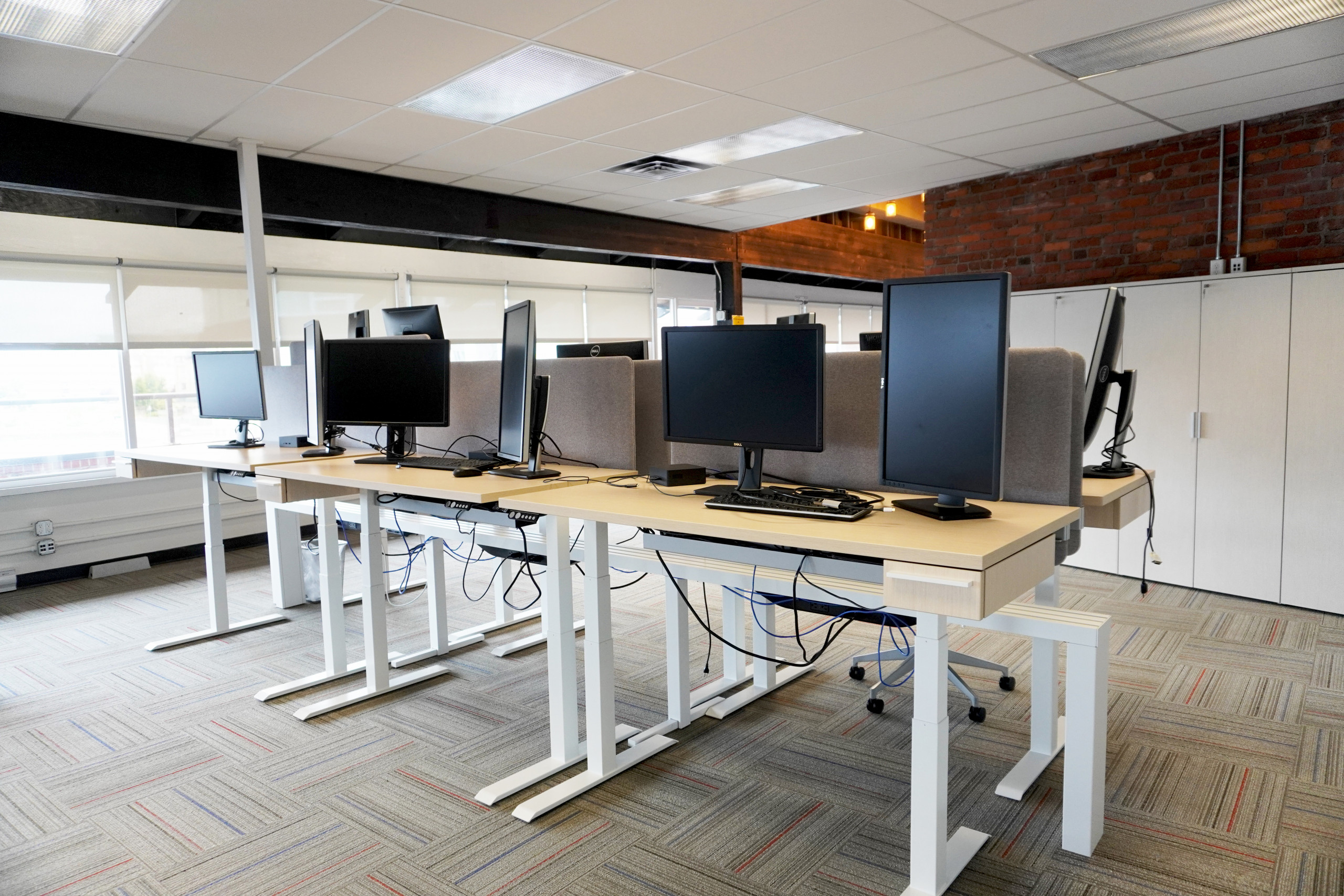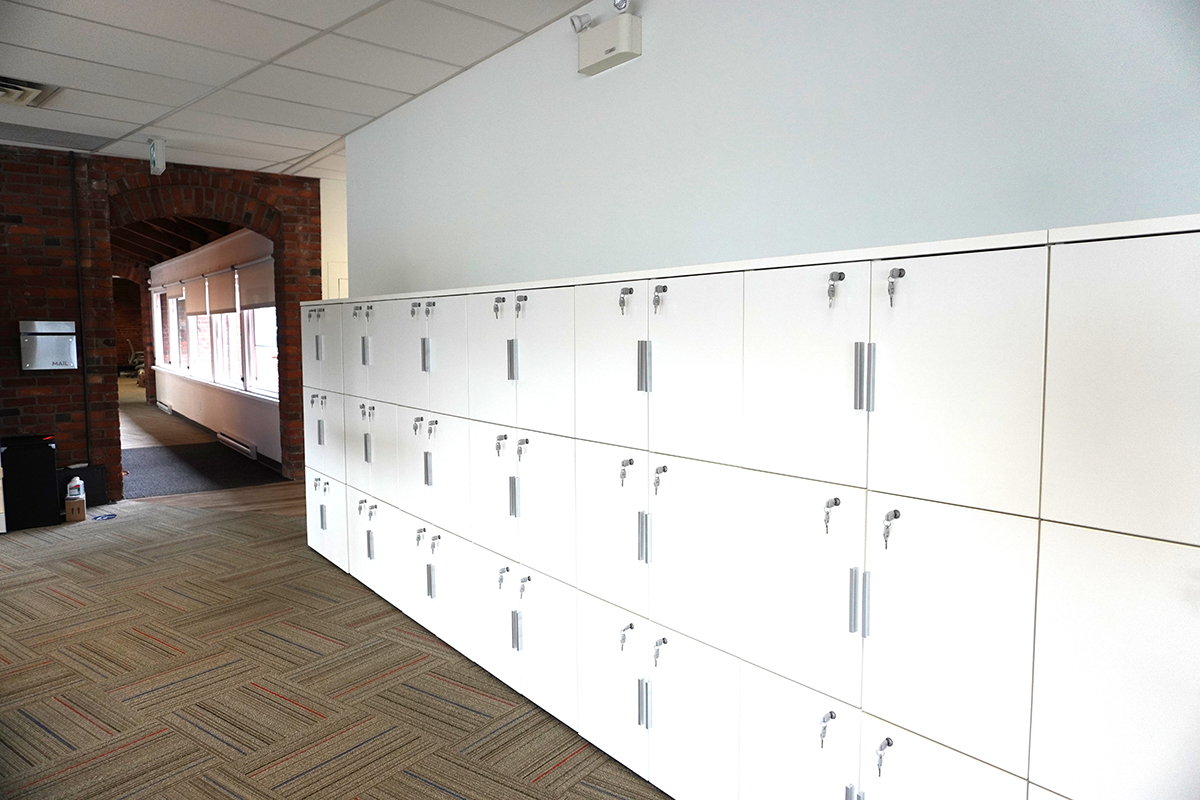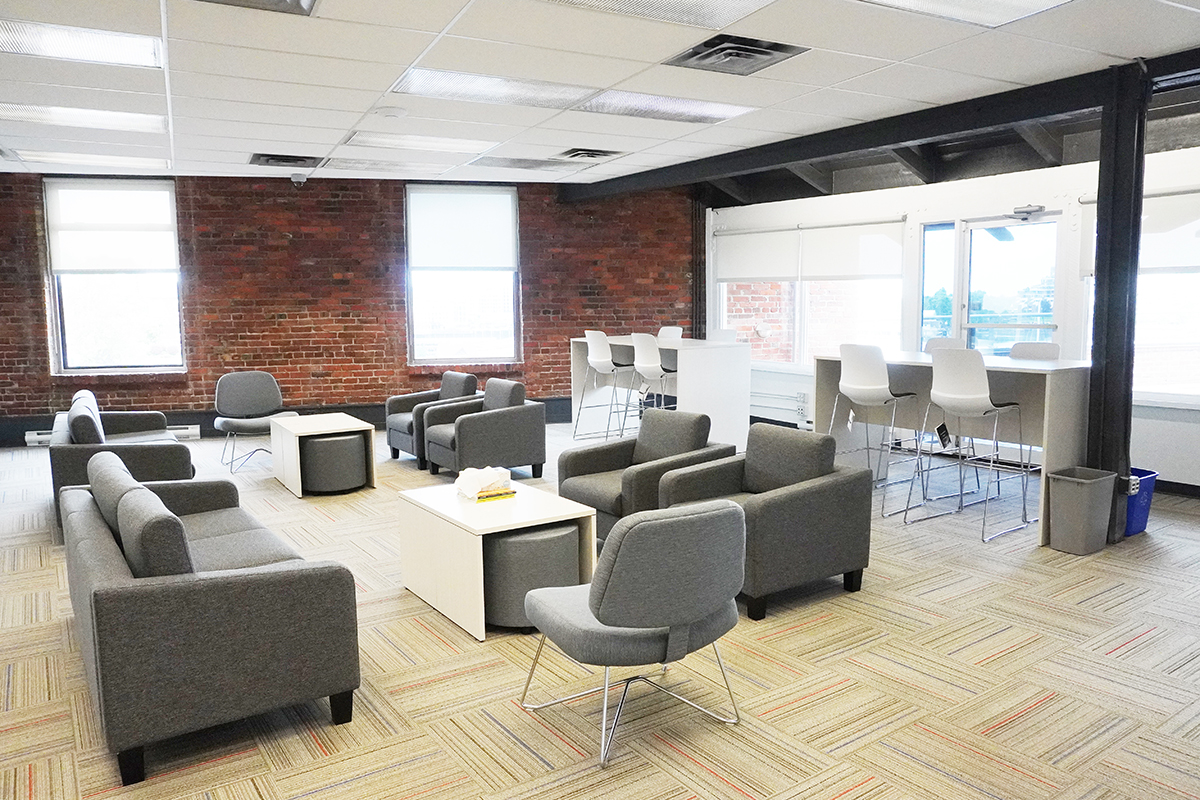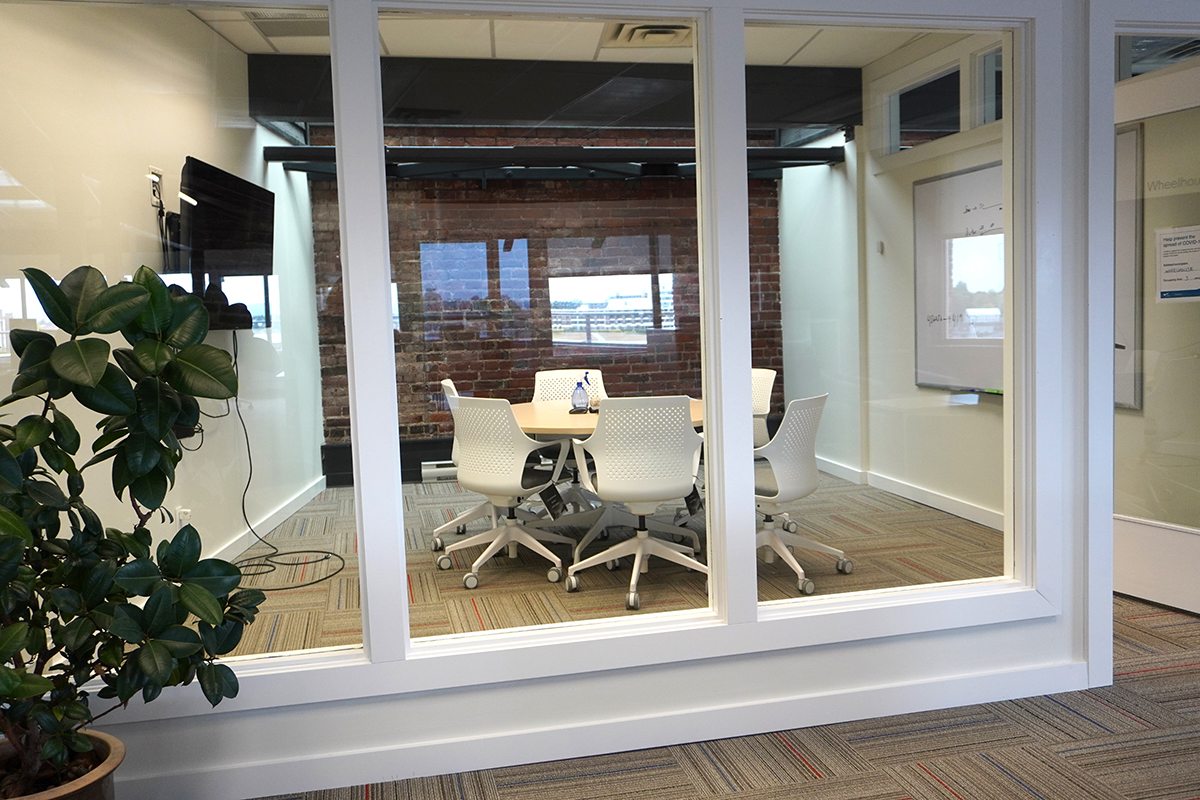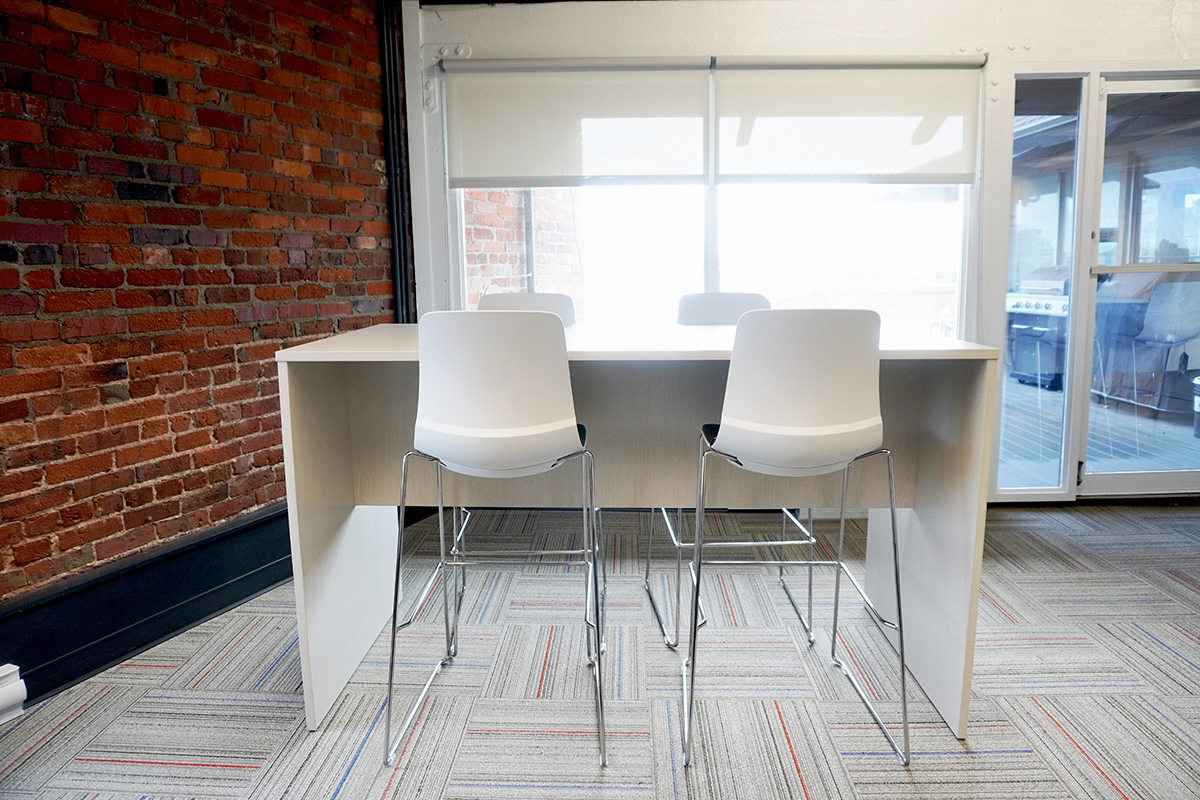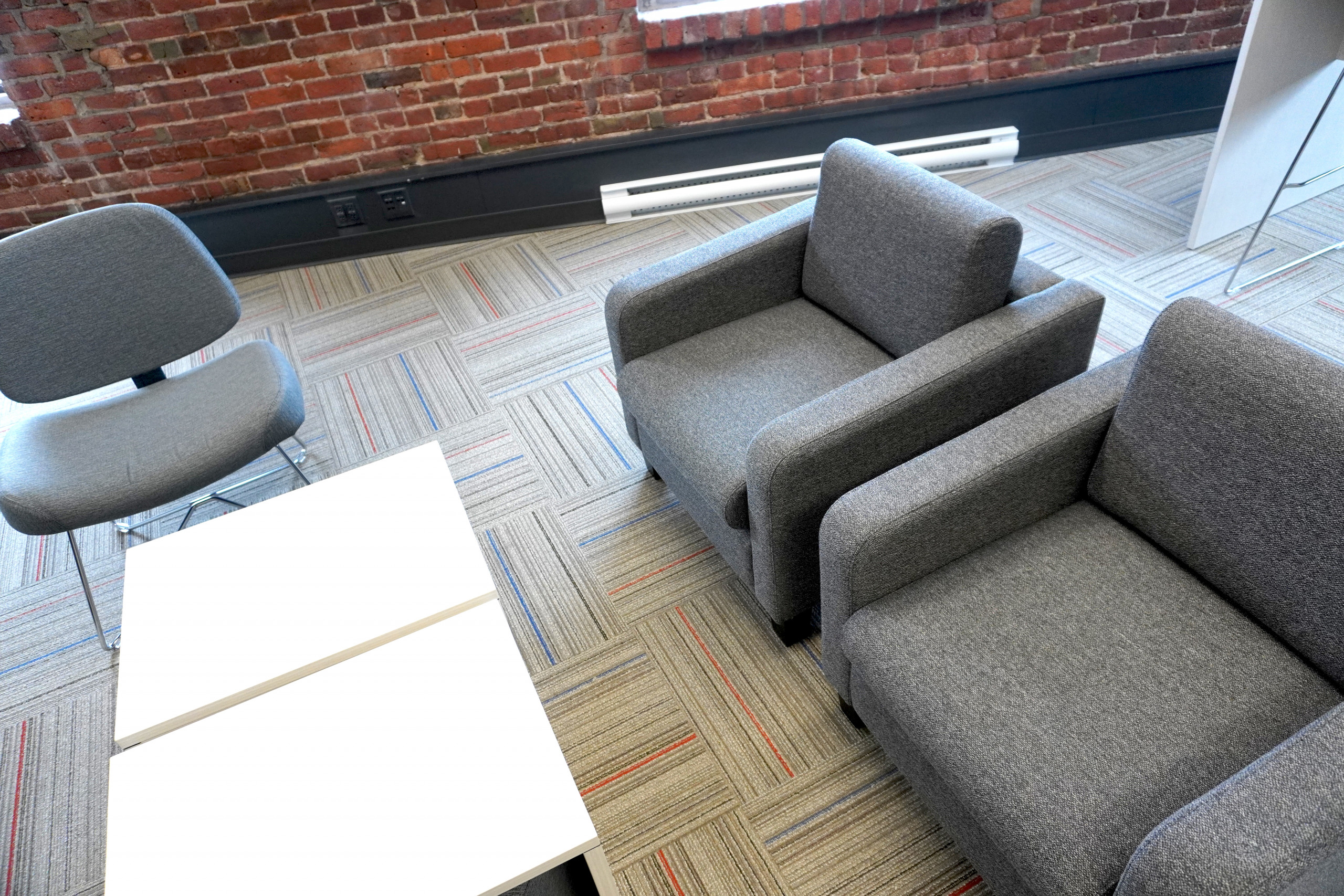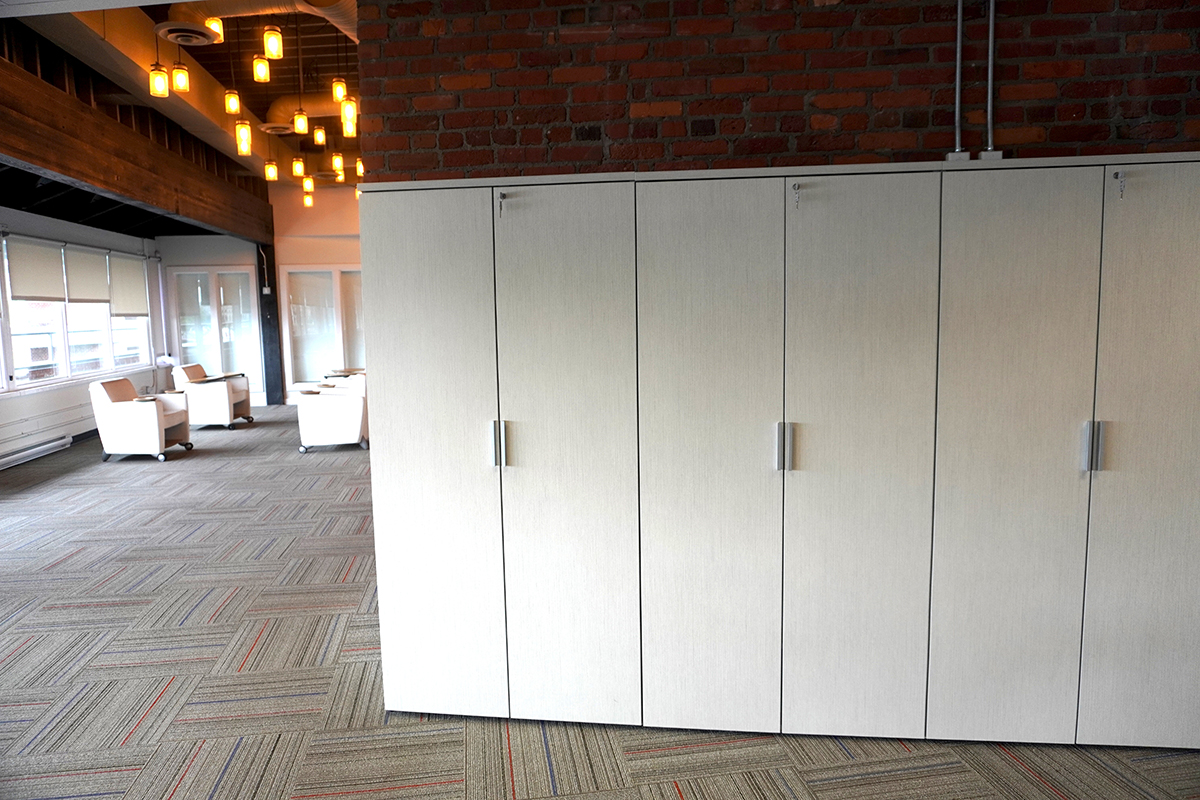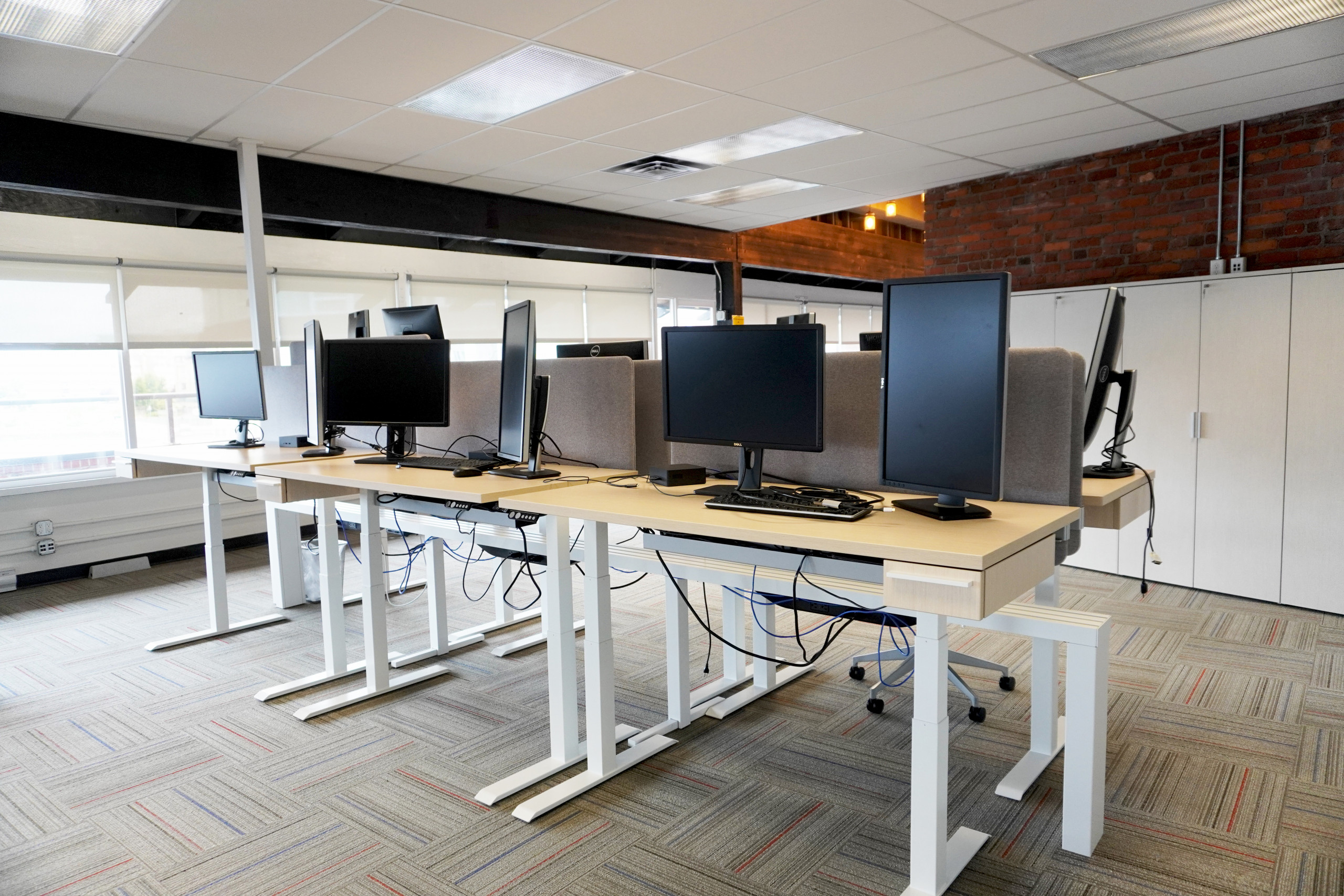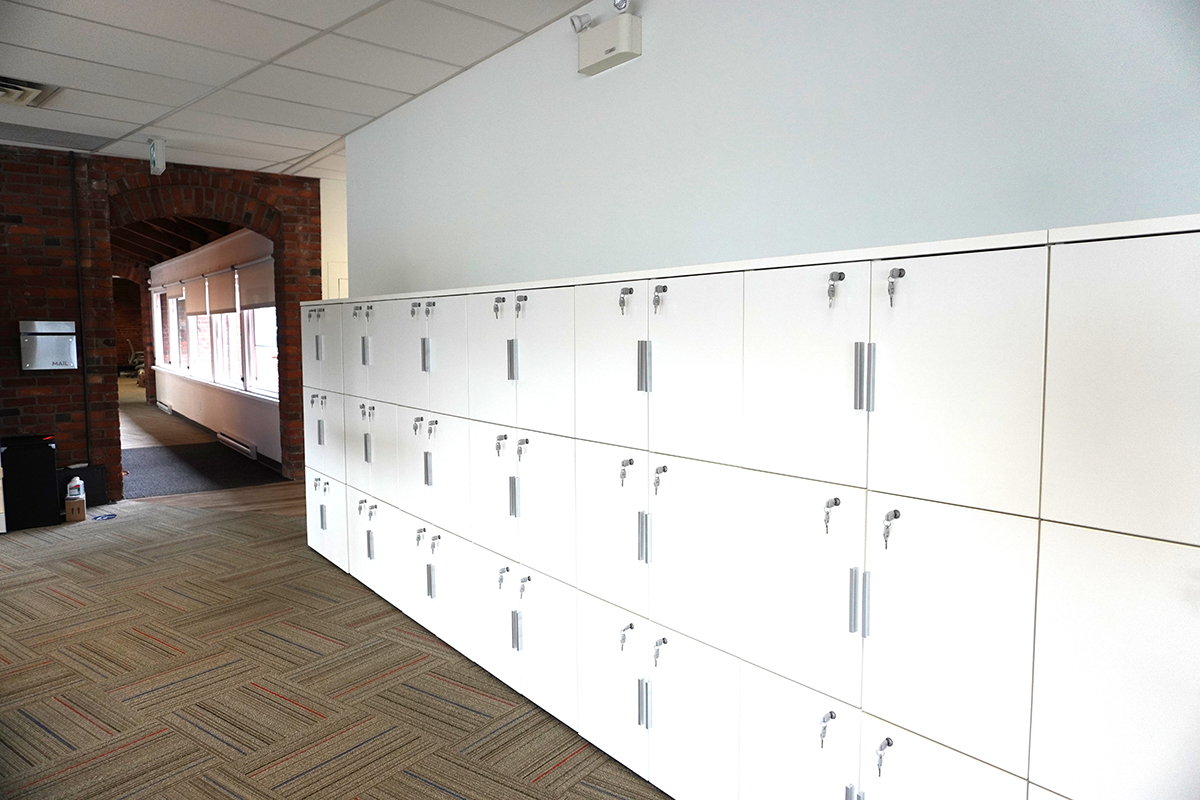 Ian Taylor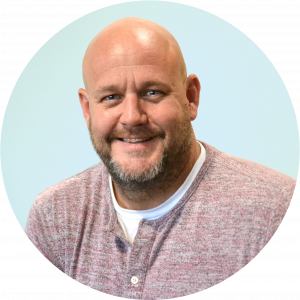 Director of Corporate Sales
ian.taylor@monk.ca
Strategic thinker Ian has joined the team to bring hockey puns and revolutionize the Commercial area of Monk Office. Ian's background in business development for companies like Tecnet and Xerox is prevalent in his achievements in defining long-term goals, key performance indicators and building business opportunities. In his downtime you'll often find him on the ice and coaching minor league hockey teams and volunteering as a Search and Rescue member and VP of Hockey Operations for Juan de Foca Minor Hockey Association.
Suzanne Pimentel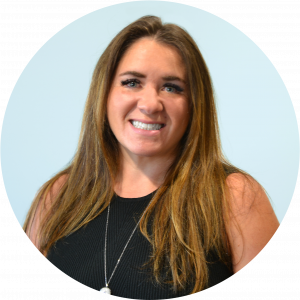 Furniture Specialist
sp@monk.ca
Suzanne has been with Monk Office for 21 years and counting! She's experienced with working with every sector: Private, Post Secondary, Healthcare and all levels of government including Crown Corporations. She's determined to bring happy and productive workspaces and an absolute joy to work with. Visit her and don't forget to bring a pug – they're her favourite!
Kris Montanini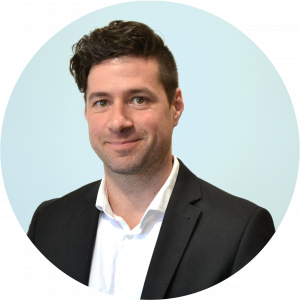 Furniture Specialist
kris.montanini@monk.ca
Kris comes to Monk after previously working as the sales manager for his families furniture dealership in Regina, Saskatchewan. He has a BA in marketing and a certificate in Economics from the University of Regina. Kris specializes in optimizing floor plans through thoughtful product assortment and planning strategy. During his downtime you will often kind Kris hiking or travelling. Reach out to Kris for small to large furniture projects.
Paul Fry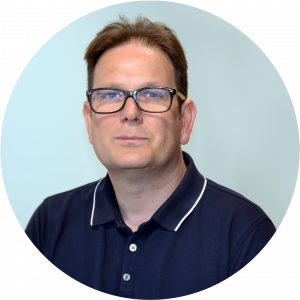 Furniture Specialist
paul.fry@monk.ca
Paul has over 25 years' experience in the furniture industry, including studying Advanced Furniture Design & Construction at Leeds Arts University in the UK. Responsible for the design & specification of interior packages, compiling financial structure & implementation of each scheme. Comfortable working directly with both Government and also privately funded, commercial organizations. In his free time, Paul can often be found out on the water.
Allison Clark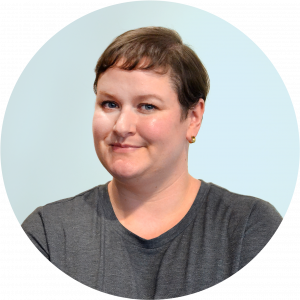 Furniture Layout Designer

Allison is our team's resident designer. With an Interior Design education from BCIT and experience planning a variety of commercial spaces, her knowledge of layout and furniture systems allows us to create thoughtful, functional spaces for our clients.
Jason Mac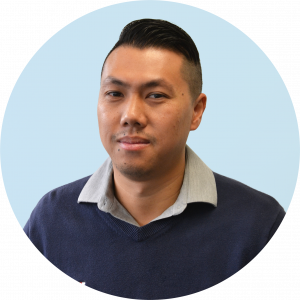 Project Manager
jason.mac@monk.ca

Jason has over 6 years in coordinating and managing low voltage electrical systems projects for clients all over North America.  He has a strong track record of coordinating projects to meet scheduled timelines while staying within budget.  Jason graduated from Camosun College's Engineering Graphics Design Program where the focus was on construction planning, floor plan reading/editing and trades coordination.
Real Reviews from Real Clients
The installation team did a great job and got everything done in the allotted time frame. The comments from our people upstairs were literally, "Wow, the installers were fast and professional!" Lyndon A
Industries We Serve
and so much more!
Healthcare

We understand every environment poses a different set of requirements each unique in of themselves. Having the perfect space in your healthcare facility can make an immense difference in the quality of care for patients, and professionals.

Public Sector

We design workspaces for dynamic public sectors. These are industries where navigating complexities, and delivering seamless design spaces as business is continuing, is our specialty. We work with local municipalities from police forces to prisons and probation services, with budgets and timelines in line.

Education

We've been designing spaces for K-12 and Universities for decades! Creating multi-functional, flexible spaces that build an openness and encouragement to learn improves the quality of education and connection amongst students and staff.

Work From Home

As technology advances so is the rise of working from home. We work with small businesses that operate inside their home, to create a space that meets and surpasses their goals and improves their productivity.
Businesses We Have Transformed
We're proud to support local businesses on Vancouver Island bringing consistent experience with quality products, value and efficiency.