New website, same great art supplies.
As of June 30th, 2023 our Shopify store will be unavailable and officially offline, but will continue to redirect to shop.monk.ca, where our full assortment of art supplies is now available to purchase to online. We understand that change can be hard, but this new website has more robust capabilities and will provide a more seamless customer experience.
Say hello, to Monk Office & Art!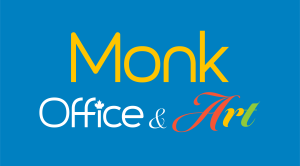 November 1st, 2022 marks the grand opening of Monk Office & Art in Downtown Victoria! Come say hello to Victoria's resource for innovators and creators, now open at 905 Fort Street! Two great brands, one convenient location, and all the supplies and services you need for the office, home, or studio.
Previously Island Blue Art & Framing at Fort and Quadra, we have curated a brand-new shopping experience, combining the fine art supplies Island Blue customers have come to love and expect, with the business necessities and services we know you need from Monk Office, all in one newly renovated location!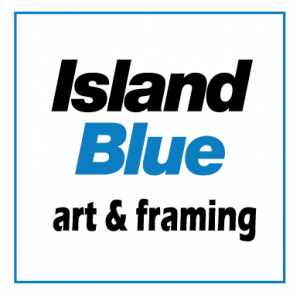 January 11th 2022 marks Monk Office's purchase of Island Blue Art & Framing stores in Victoria & Sidney! Proudly local, both Monk Office and Island Blue have been respectively serving our communities since 1951 and 1912. As we maneuver this exciting new chapter for a recognizable local brand, Monk is committed to honouring the Island Blue way. The Shemilt family longstanding and respected Island-based legacy will forever be kept alive.
FAQs
Frequently Asked Questions
Will my Island Blue gift card still be honoured with the change?
Yes, Island Blue has made sure that all gift cards already purchased will continue to work with no expiry date.
What is going to change? 
At first, the only changes will be the operating systems (point of sale, etc) and that some Island Blue product will be found in Monk Office stores and vice versa. Island Blue and Monk will operate as two separate entities/locations for at least the next year while we properly decide how to merge the spaces together.
Are Monk Offices closing downtown? 
Not at this time. Eventually, when the lease is up, we will close the Monk Office on Fort St. and move into the current Island Blue space on the corner of Fort and Quadra.
Are you closing this location? Opening more? 
No, we are not closing this location. And at this moment there is not a plan to open up more Island Blue Art & Framing stores. Having said that, we will be creating a shop within a shop whereby you will find fine art supplies in all Monk Office island locations
Are you still going to be an Art Store? 
Yes. We will always be an art store. When the Monk Office and Island Blue physically merge, there will be more of a hybrid approach to both Company's product offerings.
Will I still get my discount? 
Absolutely.
Are you still a print shop? 
The Island Blue Print Shop does still exist – but is owned by a different business than Monk Office. We will be incorporating our own Copy Centres into the Island Blue locations as time moves forward.
Is the staff still the same? 
Yes, the staff is still the same. Unfortunately, there were a few Island Blue staff members that did not come with the transition but those positions are actively trying to be filled.
Where are Merle and Ross? 
Merle and Ross are still at Island Blue. As General Manager and Assistant General Manager, respectively.
Do you own the Print store? 
No.
Why did Monk not purchase the print business? 
Because we did not want to move into the print business.
Will Island Blue product be available in all Monk stores and vice versa? 
Yes, eventually. Perhaps in smaller allotments, but still available nonetheless.
Will you continue to ship to places like Kelowna? 
Yes. And if that ends up changes as we continue to learn the inner workings of the operations and logistics to Island Blue, we will be sure to give lots of notice of any change(s).
Don't see your question here? Reach out to our Customer Experience Team at hello@monk.ca or 250.384.0565