Celebrate 70 Years with Monk Office!
Can you believe we're 70 years old!? I know, we don't look a day over 25, but it's true.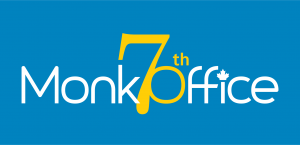 The first Monk Office opened its doors in 1951 in Victoria, run by Mr. Charlie Monk who later sold the business to Ron McKenzie. It's been in the McKenzie family ever since, growing to 8 locations across Vancouver Island, from downtown Victoria to Port Hardy, including a Head Office and Distribution Center in Victoria servicing our commercial customers.
Although it's 2022, technically making us 71, the world had some more pressing plans besides our little birthday, so we wanted to wait until we could celebrate properly! Over the next two months (April 4th-May 28th) we will be offering "retro pricing" on some of your favourite products, pricing them at the cost they would have been at their peak of popularity, and running weekly giveaways. We're also throwing it back and honouring the art of letter writing with our writing contest and a grand prize of a Herman Miller Aeron chair. The best part? Everyone can participate, whether you're a commercial account holder or a regular at one of our 8 storefronts, there are so many opportunities to celebrate 70 years with Monk Office!
Weekly Giveaways
We will be running weekly giveaways during the campaign, with prizes provided from some of our amazing vendors! Ballots will be available in each of our retail locations for your convenience. For our commercial account holders, customers who don't necessarily visit our stores regularly, you can email hello@monk.ca directly with the subject line "70th Anniversary Giveaway [date]."
We will draw names at random and contact the winners each Monday for the previous week. There will be a winner chosen from each store and one chosen from the commercial account holder entries.
Prizes are provided by: Sharpie, LEUCHTTURM, Pilot, PaperBlanks, Cobble Hill Puzzles, Vallance Pottery, Wind + Willow, Burly Brothers, Bostitch, and Herman Miller.
Honour the Art of Letter Writing & Win a Herman Miller Aeron Chair!
Tell us why you love Monk Office or why you need a Herman Miller Aeron chair in your life for a chance to win!   
We're throwing it back with this contest in celebration of our 70

th

anniversary and to honour the art of letter writing!

 

Handwrite a letter (or use a typewriter if you can find one!

) telling us why you love Monk Office or why you need a Herman Miller Aeron chair in your life.

 

Hand deliver your letter to any of our retail locations OR mail it directly to our head office (800 Viewfield Rd, V9A 4V1) OR take a photo of it & email it to

hello@monk.ca

with the subject line "70th Anniversary Writing Contest."

We will select a lucky winner during the first week of June who will receive a brand-new matte black Herman Miller Aeron chair!

 

Five runner-up winners will also be selected and will receive a Monk Office prize pack containing a gift card, journal, and pen!

 

If granted permission, we would love to take photos of the winning letters to post to our socials.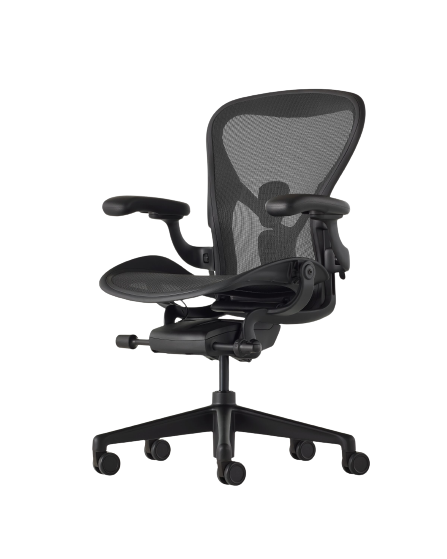 An icon of comfort, the Aeron chair by Herman Miller is ergonomic to the core and is designed for a wide range of body types and work styles.  
Huge thank-you to our amazing vendors for providing prizes for our giveaways!